Prema driver Mick Schumacher delivers a decent debut in Formula 2 in Bahrain. The German scores points in both races.
Mission accomplished, you might say. Mick Schumacher finished his first Formula 2 weekend in Bahrain with a solid performance in both races. After eighth in race one on Saturday, the son of Formula 1 legend Michael Schumacher started from pole position on Sunday. At the end, it was sixth place for the Prema-pilot and all in front of his proud mother Corinna Schumacher and her own mother Gabi.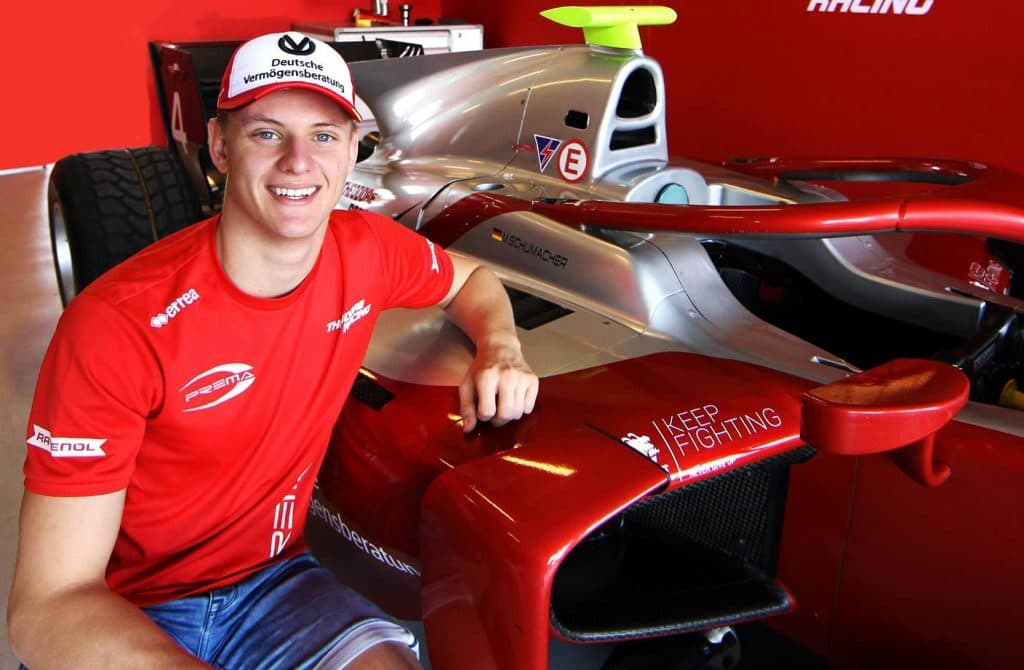 Mick's start was great and he can defend his lead. While the drives behind him fight each other Schumacher can focus on his own race pace. Unfortunately, he drops to fifth place the longer the race progress as his tires wear down. Later it becomes clear why Schumi junior hardly was able to defend his position. Unlike winner Luca Ghiotto, who change tires once, Mick wants to complete the race without a pit stop. Smart driving one could say!
Overall, Mick Schumacher has delivered a strong performance at its Formula 2 debute. "That was definitely a good start," he says, "even though I still learn a lot each time I'm in the car." Mick points out, "That's a real challenge compared to those drivers that are in F2 for the fourth year. Now I can look forward to my F1 tests. "
First he will sit in a Ferrari followed by a test day with the Alfa Romeo team.