Mattia Binotto in an exclusive interview with ABMS and F1 Insider about Sebastian Vettel and why the German needs patience
Mr. Binotto, is the job of being the Ferrari team principal more or less difficult as you imagined?
Mattia Binotto (49): Neither. I just enjoy it. I now have the whole picture in front of me. I learned a lot from various previous team principals. How they led a team etc. Now it's up to me to make the team even better and develop it further.
It is very important to always be close to the drivers. It is a task that is sometimes challenging, especially if you don't win. You have to face the situation and learn how to deal with it accordingly. It is always important to keep up the motivation. That's the case with us.
You always seem so balanced and calm. How do you deal with all the stress?
I always look forward, not backward. My guiding principle: Talking to each other, approaching each other. Exchange information. Mistakes are allowed, have fun at work. Stability, trust, passion – these are all key factors. That's what we want to express under the hashtag #EssereFerrari.
But that doesn't mean we accept not to win. As a header for all these individual points, one could say: The team stands above all else. But the team is evolving and going through changes. That requires patience.
Sebastian Vettel has been with Ferrari since 2015. How much patience does he still have?
Binotto (smiles): It certainly isn't easy for him, no question. He has this dream to become champion with Ferrari, and we all support him to realize this dream.
He understands the role he takes in rebuilding the team. He is very important to me. Because he has a lot of experience; because he has the expertise and great skills.
On the one hand, he is a team player. On the other hand, he is a leader who has great enthusiasm at work. He enjoys his job even if he doesn't win, which isn't always that easy.
But he knows that this enthusiasm is one of the keys to winning in the future. And he also knows: nobody can win alone. We can only do it together. The team is the basis for all this.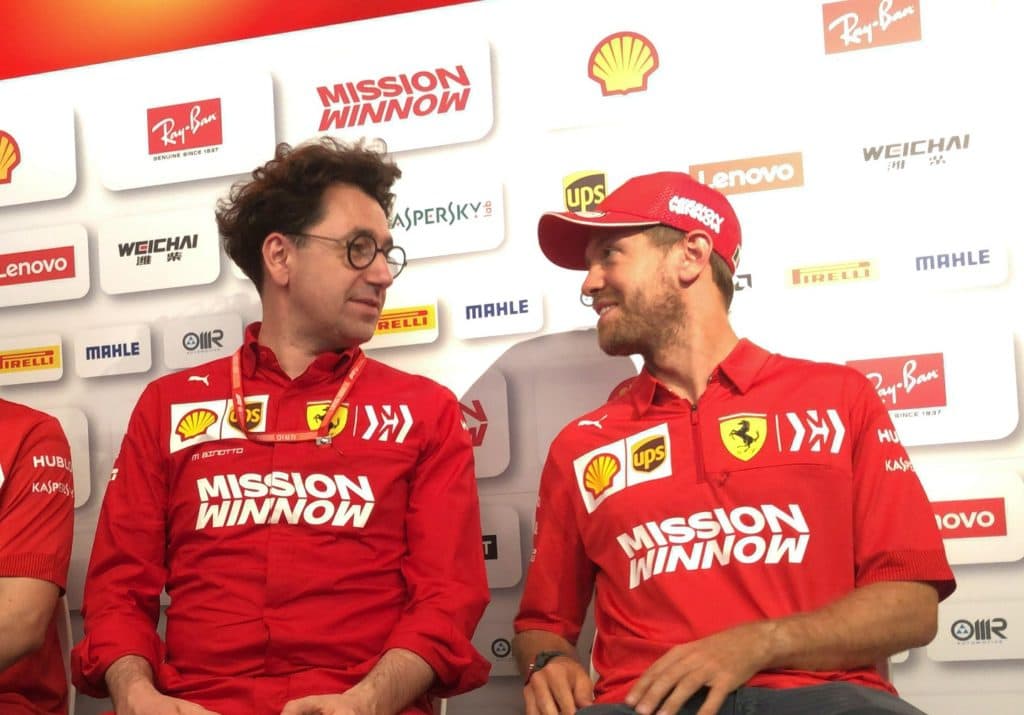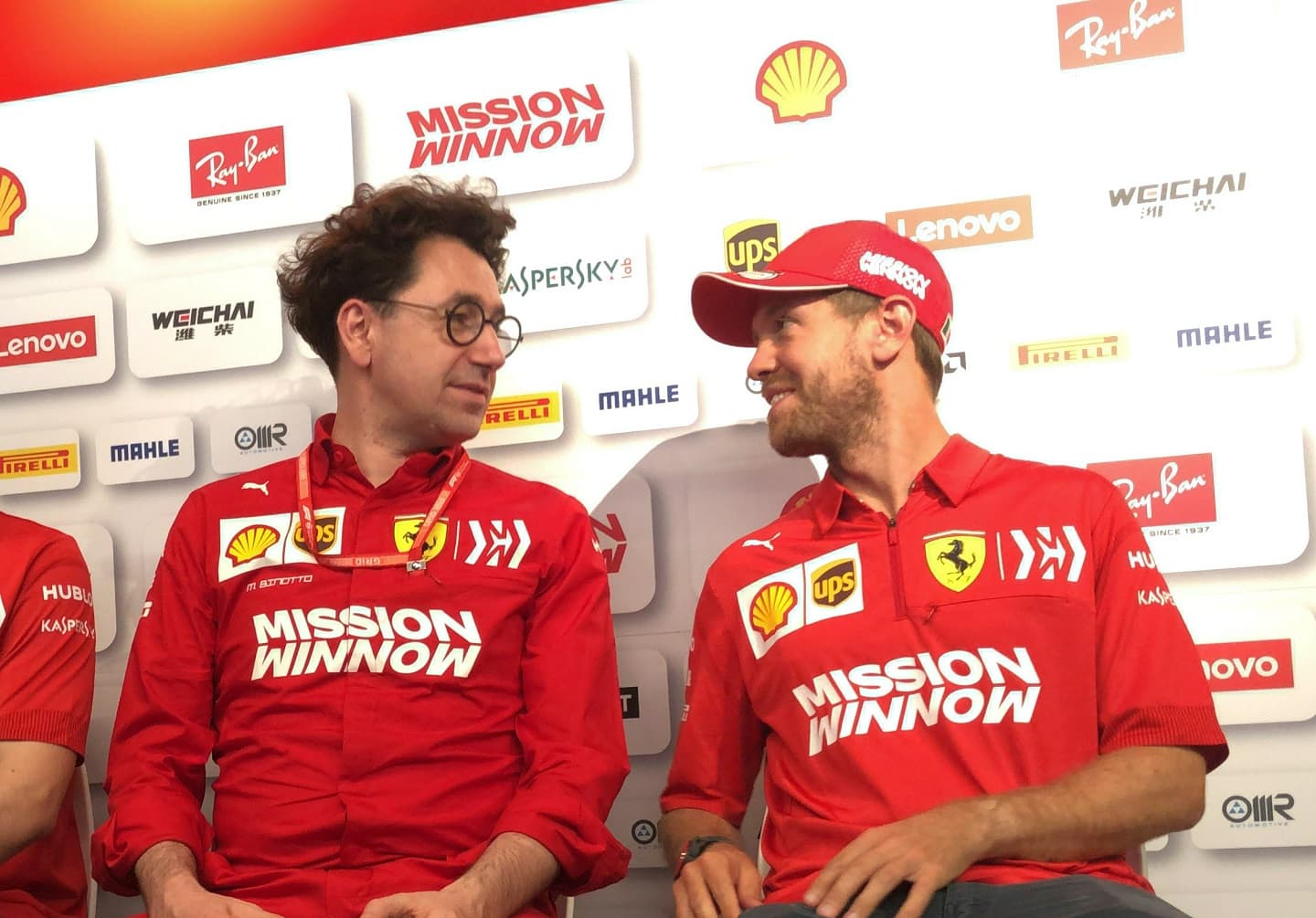 How does he deal with the current situation?
He is always focused – focused on reaching our goals. He knows he can help the team if he performs at his best.
What do you think when he dashes back to the garage as he did in Montreal?
For me, he did everything right. He fought like a lion on the track and was really disappointed after the race. He showed his true feelings, there is nothing wrong with it.
To put it another way: Ferrari very much stands for emotion and Vettel showed exactly that …
Exactly!
Vettel has received a lot of criticism since last year. Justified?
No. It was always racing situations where Sebastian pushed himself to the limit – sometimes beyond that. Our drivers have to take more risks right now to keep up. In Canada, for example, it was not easy for Seb to stay ahead of Hamilton, who probably had the faster car.
How do you talk to him after such races?
We quickly look forward. The future is always more important than the past. What is important is that he feels we trust him and rely on him. And we do.
You worked as an engineer with Michael Schumacher. What did you learn from him?
Never give up. And how important hard work is. Even in the years when Ferrari won the world title early in the season, Michael didn't want to rest but to continue his work.
Are you reminded of Michael's work ethic when you look at Sebastian
Yes. Both are leaders. Both are champions. Both extremely hard workers.
You have Michael's son Mick Schumacher in your junior squad …
Yes, that's a nice feeling. But we also have a responsibility. Mick is only 21. We have to give him the opportunity and the time to develop.
When will Ferrari finally get its first victory of the season?
Ferrari has not won yet, right. Because we missed opportunities. Looking at the numbers, Mercedes currently seems superior. But the gap is actually smaller than it seems. So why aren't we further ahead? Because we lost ground in the second half of the season last year. We still have to recover from that.
The team is in a renewal process. Not only in terms of age, but also because many of us are not in their current position for a very long time compared to the Mercedes team, for example. However, only when you gain the appropriate experience, can you perform at your very best.
But one thing is certain: we have the right people in the right positions. We are on the right path.
Will Vettel ever become world champion with Ferrari?
That's our goal.
*This article was first published in German at autobild.de/motorsport.