The GP in Emilia Romagna will be Ferrari's third home race. In focus again: Sebastian Vettel and the background of the separation
The marriage between Sebastian Vettel and Ferrari will be divorced – this is now clear. But team boss Mattia Binotto now reveals how he filed for divorce from the four-time world champion. Binotto before the GP of Emilia Romagna in Imola at Sky Italia: "Before I called Seb, I repeated internally three times what I said and how I said it to him. The decision against him was not easy because we love him as a person, for the way he behaves and for what he has given to the team all these years".
More to read: Vettel in a tight spot
The Italian also reports Vettel's reaction: "He did not hang up. He is very intelligent and a wonderful person. He is never negative, always proactive and a person to respect. But there comes a time when you have to make decisions about the future and allow rational arguments.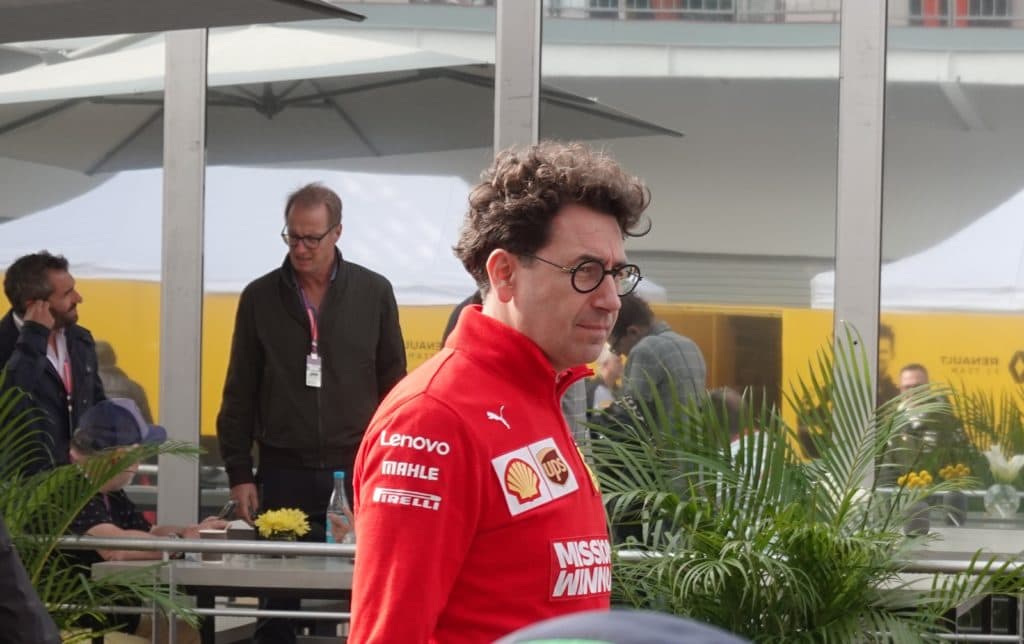 Which Binotto confirms in its decision: That Vettel will not be able to match the lap times of his team-mate Charles Leclerc in 2020 Already on the fringes of the race in Portimao, the German took a stand on this and described "the other car" as faster. On Thursday in Imola he said: "I assume we have the same cars. Obviously I am not currently able to get the same out of the car as Charles. In my whole career this has never been a problem. This year is different. I don't think it is because of how the car behaves. You always have to adapt. But clearly I'm missing something and I'm trying to understand that."
The data does not seem to support this. Because Binotto explains: "We're not talking about big differences or numbers. It's always a few hundredths per bend or when braking and they add up. It's about feeling the grip and realizing the potential of the car. It is our task and duty to help him. In any case, the data don't show any major differences.
In 2021, Carlos Sainz will be in the second Ferrari instead of Vettel – and hope that the Scuderia will catch up with the top. Just like Louis Camilleri: "I am convinced that we have all the elements to become competitive again. Unfortunately, that won't happen right away," says the Ferrari President of Gazetta dello Sport: "In Formula 1, you need time to gain time. Time is the real enemy we are fighting day and night".
The 65-year-old cites Mercedes as a role model: "Mercedes has talent and resources, but the essential element of success, which we have unfortunately been lacking up to now, is stability and balance, which strengthen team spirit and creativity.
Translated with www.DeepL.com/Translator (free version)
Follow us on Twitter!