A defeated Ferrari takes a much-needed summer break. Formula 1 Managing Director Ross Brawn knows what to do now.
150 points behind in the constructors' championship and about one minute behind Mercedes and Red Bull in Hungary. Red alert at Ferrari would be an understatement. Sebastian Vettel was justifiably dissatisfied after his third place in Budapest. At the post-race press conference, he even appeared with a pile full of data to give his statements more gravitas.
His challenge to the team: "We have to catch up urgently. The key is now to stay calm and do our homework." He didn't leave it at that – he was his own biggest critic:

"No matter what problems I have with the car, it's my job to always deal with it the best way possible. I wasn't always capable of doing that in the first half. I've got to get better at it."
He added: "Recently, things went a bit better for me personally, but we're clearly not there yet where we want to be."
While Vettel tried to be as rational and calm about Ferrari's current performance, Formula 1 managing director Ross Brawn is shocked by the lack of pace Ferrari displayed in Budapest.

"Because of the characteristics of the track, it was known that this race would not be in the hands of Ferrari,"
"But not to the extent we have seen, especially in the race."

Brawn clarified: "The times in the third sector, in which one needs maximum downforce, revealed a clear picture. The car was so far away from the pace of Mercedes and Red Bull."
A clear pattern emerged this season: Ferrari is fast on the straights, but Ferrari lags dramatically in slow and medium-speed corners – even more in the race than in qualifying because the tires overheat and break down more, due to the lack of contact pressure.
Team principal Mattia Binotto still remains calm:
"We lack maximum downforce," commented the Italian to ABMS and F1-Insider.
"We try to find it for the second half of the year and of course even more for next year. However, the lack of output isn't our only drawback. "

Binotto admitted that the Scuderia is already looking at 2020:
"The rules remain the same. What we learn in 2019 helps us with the car for 2020."

For Brawn, the summer break comes at the right time:
"Because I know exactly how the pressure on Ferrari can build up when things aren't going well," he explained.

"It doesn't hurt to take a breather and recharge batteries."
It could be a real opportunity coming out of the summer break refreshed and ready. The next two races in Spa and Monza should suit Ferrari. These tracks are less trimmed on maximum downforce, but more on efficiency.

Brawn: "When racing starts again, the aerodynamic requirements of Spa and Monza could bring Vettel and Leclerc back into the fight, considering the aero-efficiency of their cars."
"Ferrari is in desperate need of a win. Not so much for his championship aspirations, but as a boost to morale, to prove that it has the potential to be a championship contender, a commitment Ferrari has always stood for."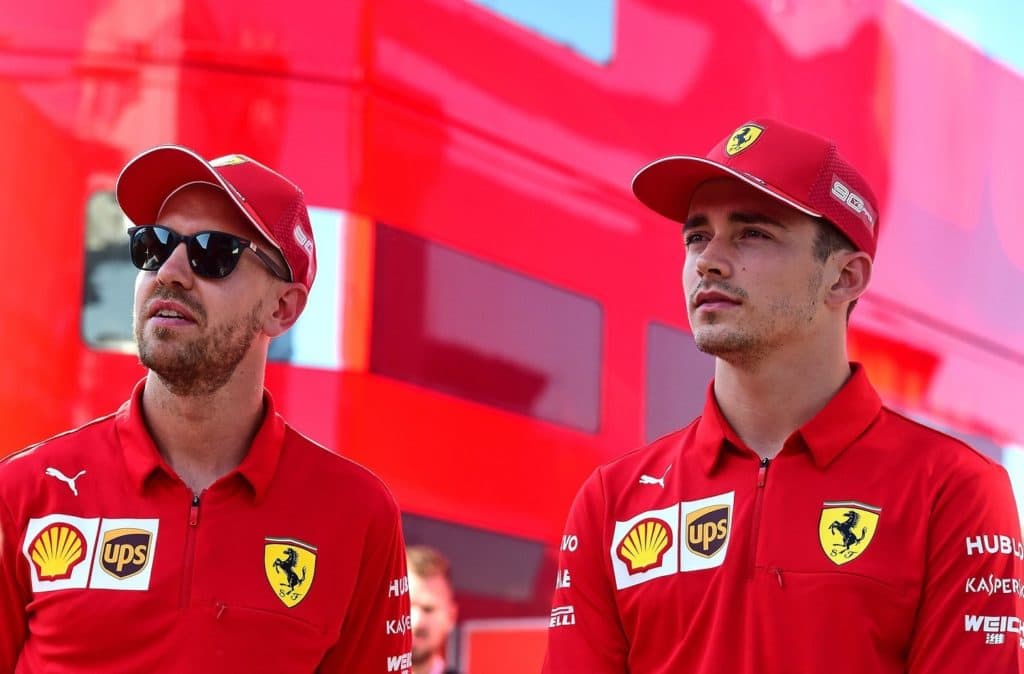 *This article was first published in German at autobild.de/motorsport.