In an interview, Corinna Schumacher talks about her husband Michael Schumacher.
At last, she broke her silence. For the first time since Michael Schumacher's heavy skiing accident in December 2013, Corinna Schumacher (50) gave an interview.
News about Michael Schumacher: Click here
In "She's Magazin" published by Mercedes she revealed, among other things, how Schumi supported her in her great passion for horse riding. Corinna: "When I was 30 and dreamed of owning a horse, he flew with me to Dubai to see an Arabian horse."
She found a horse called Tyson, which was used in Western riding. It was the beginning of a great passion for western riding. The temporary highlight was a gift from Michael for the tenth wedding anniversary 2005: Schumi gave Corinna the "CS Ranch".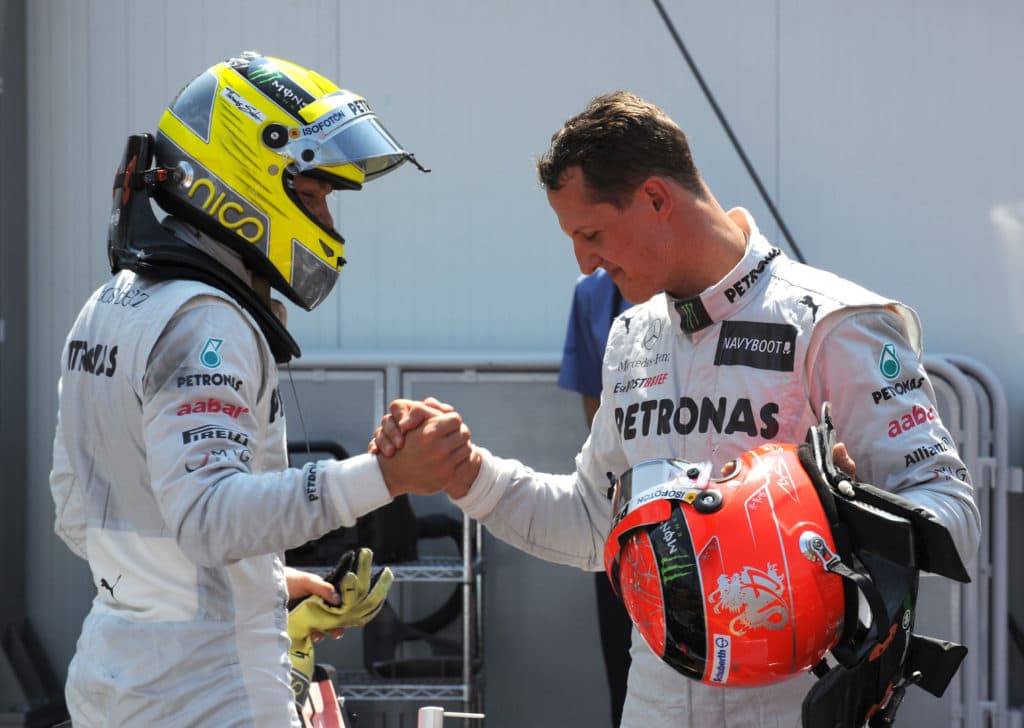 Corinna, who became European champion in western riding in 2010: "I don't forget who I owe this to. And that's just my husband Michael."
What's more, her daughter Gina Maria (22) also became an avid horse rider and is now European champion. Corinna stressed: "It makes me happy that she can do what she loves and that she has already achieved so much."
Father Michael already predicted that Gina would be more successful than Corinna. "You are too nice," Schumi once said about his wife. His daughter, on the other hand, could also say 'no.' Als
Gina Maria also participated in this interview. She talked about her father teaching her responsibility: "If you drive a kart, you can put it in the garage afterward. But you always have to take care of horses, even on Sundays. "