Experts explain Vettel's problems with his Ferrari at AutoBild and F1 Insider.
Toro Rosso team principal Franz Tost (63) is not a friend of long speeches. The ex-team boss, fan and friend of Ferrari driver Sebastian Vettel (32) advised his former protégé before the Singapore GP to AutoBild and F1-Insider only one thing:
"He just has to push again, he hasn't forgotten how to race." Reason: The German, who after his spun at Ferrari's home race in Monza while teammate Charles Leclerc (21) won has to deal with the biggest crisis of his career.
Vettel has only one option left in Singapore: To race and fight as if there is no tomorrow. Because one thing is clear, Sebastian is under enormous pressure, from himself, the Italian media, and of course his team-mate who is everyone's favorite right now.
Easier said than done, as he can't risk too much. If Vettel receives three more penalty points, he could miss the next race in Sochi.
Right now, Vettel has already 9 penalty points after the last three points he got in Monza when he collided with Racing Point pilot Lance Stroll. At twelve points drivers get a suspension for the next race. Only after the race in Austin, October 19th, he will have three points less.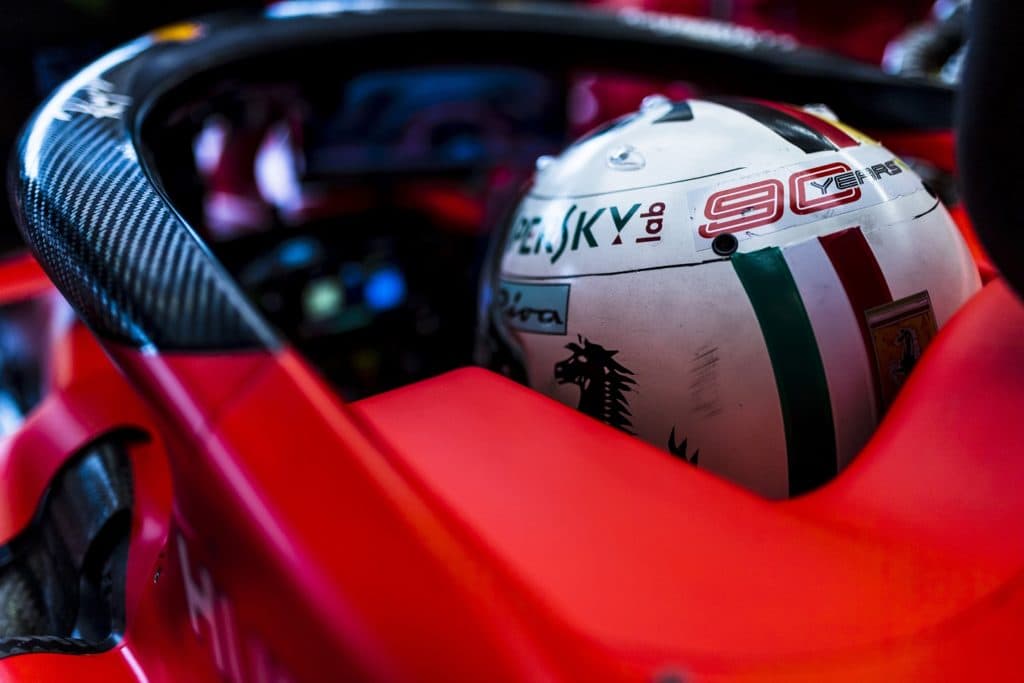 For his former mentor Gerhard Berger, this is by far the least pressing problem for Vettel right now. Berger to ABMS: "That's not what a driver thinks about."
"What is so challenging for Sebastian this year, is that his Ferrari doesn't match his driving style. He constantly drives his car at its limits, but then gets into trouble for making mistakes for risking too much. This, in turn, his dire consequences on a driver's psychology that could end in a vicious cycle. To break out of this, Vettel needs a sense of achievement now, urgently!
Ex-Formula 1 driver Juan-Pablo Montoya, can put himself exactly in Vettel's shoes:
"He doesn't have a mental problem, certainly not. Something with the car is not right, that just doesn't suit him. Leclerc feels more comfortable with the car."
"I had the exact same problem at McLaren in 2005. The car simply didn't do what I wanted it to do, but my teammate Kimi Raikkonen seemed to have no such issues, so it was my worst season. "
RTL expert Christian Danner added:
"The mistakes Vettel makes right now happen independently of Leclerc and Sebastian has the problem that he can only drive his car at the limit. Hence, he is risking more of losing his rear like in Bahrain, in Montreal and finally in Monza."
"I really only know one driver who was able to adapt to everything – no matter which tire brand, which engine, empty or full tanks, under- or oversteering cars – Fernando Alonso. He was able to avoid all these problems. With all the others there are always sensitivities they just can't adapt to, so Vettel is in good company. "
Still, the German TV expert believes that Vettel can achieve the turnaround:
"It won't be easy. If he himself wasn't able to believe, he would have to stop. But Vettel is extremely self-confident, so he believes in the turnaround."
Vettel himself:

"I'm the first to admit my mistakes. It happens and is part of racing, but it is not a disaster and not the most difficult phase of my career. There are always such phases. So far, I've always been able to free myself out of the rut and will make it this time."
"It's not a mental problem," Vettel continued.
"Here and there I didn't have absolute confidence in the car. But that improves just like my understanding of the car. Then it's just about the details. I'm sure things will work out."
The race in Singapore will give the first indication that Vettel is right and he is no the right pass to recovery.
*This article was first published in German at autobild.de/motorsport.