Renault driver Daniel Ricciardo in an interview about his former team mates Sebastiabn Vettel and Max Verstappen
Mr Ricciardo, allow us to ask the first question about your old Red Bull companion Sebastian Vettel: How do you see his move away from Ferrari and towards Aston Martin?
Daniel Ricciardo (31): For him personally, it is certainly the right step. I'm sure they will become a top team in the near future that can regularly drive at the front.
More to read – Vettel: "Almost flown off on the Nordschleife"
Is it also good for Formula 1 to keep a four-time world champion?
Yeah, absolutely. I am also personally very happy for him that he was able to win this good seat. But there are two sides to everything: One person finds a seat, the other loses it in return. I also like Sergio Perez very much. He is a driver who also belongs in Formula 1. That's why I'm keeping my fingers crossed that he will stay with us.
Let's talk about you: you are currently driving for Renault, and next year you will switch to McLaren-Mercedes. You are considered a driver who has always had to deal with the best drivers in his own team. Sebastian Vettel and Max Verstappen at Red Bull, Nico Hülkenberg at Renault. How important is it to have a challenger in your own ranks?
Very important. Because it does not allow you to be careless, you must never let things slide. You always have to work at the limit and that's good. If you have a teammate who only demands 80 percent from you, you tend to get lazy. It's better to have someone who will kick your ass if you don't get it all out of you. I had this experience especially with Max. In the end, it is what we all want: to show that you are the best.
What was it like for you as a young challenger who had to drive against Sebastian Vettel in 2014 at Red Bull, who had just won four consecutive World Championship titles?
I loved it. He had so much experience. He was the one to beat. It was a huge challenge because it was the team they had built around him. He was their baby. I loved the pressure it put on me. I could learn a lot from him. And I had a lot of fun when I realized: I can challenge him, I can ride at eye level with him. He did not have quite as much fun. But I could learn a lot for my career from this time.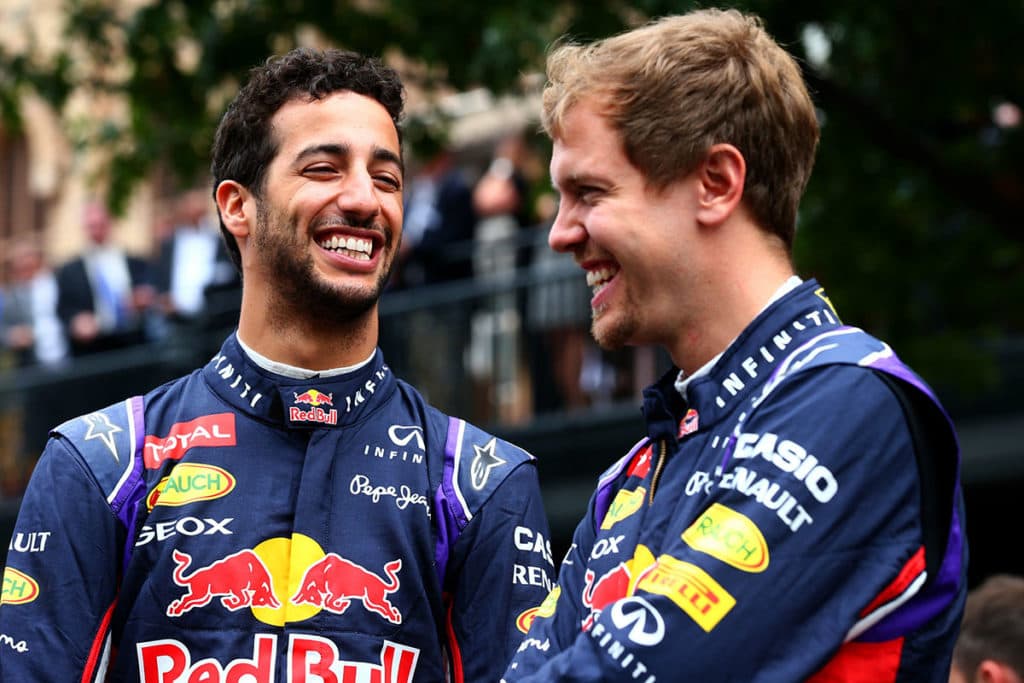 What exactly?
It was special, his way of working. The way he kept spurring the team on. He had this special German work ethic. To be extremely focused, to meticulously examine every detail. Sometimes I was really shocked by how brutally open he was about a problem. But I quickly learned that this is the only way to reach your goal. I liked the way he did it.
How did he react when you were faster than him?
I had imagined it to be worse. Because he is one who always wants to win, always wants to be faster than the other. It was certainly bubbling deep inside his soul. But he always showed me respect. There were never intrigues or other games. He congratulated me when I did a good job. He was always fair and could accept defeat. But then he always went inside himself to find a way to come back better. I think that this quality is also the basis for him to be at the top for so many years.
Were you also a little proud that you were perhaps one of the reasons why Vettel left Red Bull for Ferrari?
Thanks for the compliment. I was proud because I did a good job. But honestly, I was also a little sad that he left. I would have loved to drive with him for another season. Even though the second season would certainly have been more difficult. But I think I wasn't the reason why he left Red Bull. He achieved so much with them and he just needed a new challenge at that time.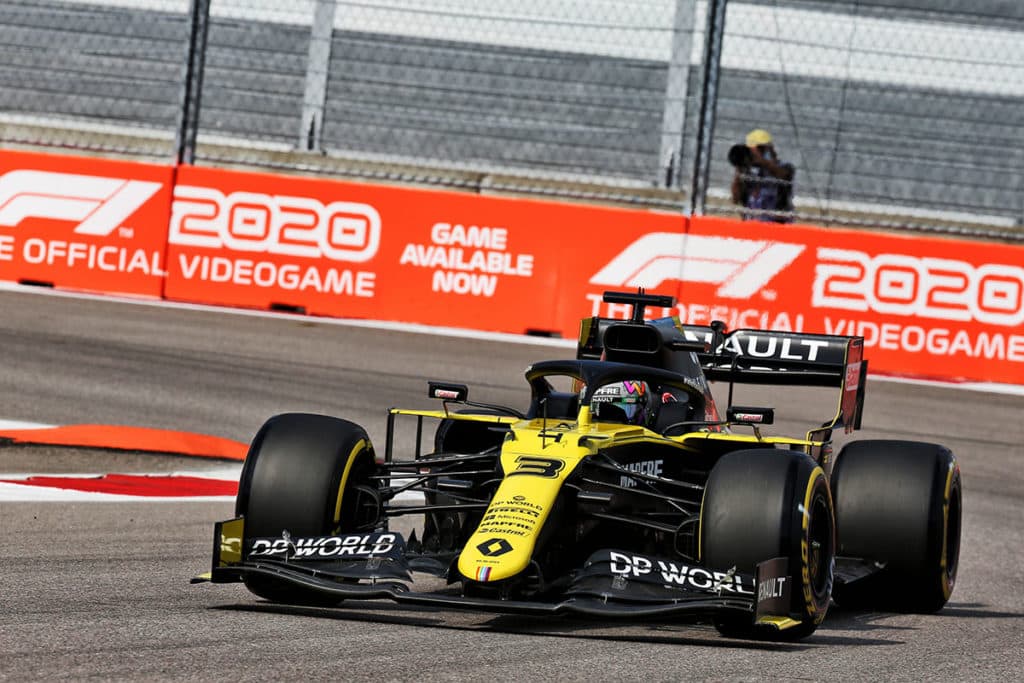 When Max Verstappen came to Red Bull, it was the other way around. He was the young wild horse, you the experienced stallion in the team. What was different?
That was my first experience in that direction. Before that I was always the wild horse. Yes, it was different. He drove his first race for Red Bull in Barcelona and won it straight away. That is a real nightmare for a teammate. But I kept cool and immediately wanted to find a way to stay ahead of him. Because one thing was clear to me: Max is extremely talented and special. He knew exactly what he wanted. Someone who demands the hundred percent from you. I had to find a balance for myself. Because he was not only really fast, but had a lot of supporters behind him. But I also loved this kind of challenge. But I think in the end we both got something out of it and the team also benefited from our mutual drive.
Ricciardo learned from Verstappen
Were you still able to learn something from Max?
Yes. Max is so incredibly fast by nature. He drove out and always wanted to go right to the limit and be the fastest. Whatever he managed to do. I had to deal with that first. So I had to find my limit faster too. But he also taught me to think more technically. Just like Sebastian. To think more about the track conditions, for example when the track is fast and then to go out. I learned to concentrate more on myself and do my thing. To beat him like that with my own weapons.
How was it with Nico Hülkenberg? Many still think he is the most underestimated driver…
Only in public. We drivers know exactly how good he is. In the beginning at Renault he was faster than me, no question. But once I got used to the new team, I was able to challenge him. But it was clear to me from the start that it wouldn't be easy for me. He was very technical and very fast. But he was also much more relaxed than I thought. He is also German. He only spent the necessary time in the paddock and never stayed longer than necessary.
This year you will be riding with Esteban Ocon, next year with Lando Norris, who is even younger. You have already asked him jokingly whether he has pubic hair. How does it feel to be a racing grandpa?
Ricciardo laughs: "I learned a lot in my time with Max. I know exactly what to do to be faster. That also has a lot to do with experience. Sure, they always put the throttle down and let it fly, especially in super-fast turns. But believe me, I haven't lost my instincts and I still can.
After all, you are not that old yet! How would you describe your career so far?
I am proud of what I have achieved. But I want even more. The title is still my goal.
Bianca Garloff and Ralf Bach
Follow us on Twitter!
Translated with www.DeepL.com/Translator (free version)