Ferrari stole the show in Singapore qualifying. This was made possible by Ferrari's new Aero package and above all else its new front wing.
Mercedes and Red Bull didn't expect it! Following victories on the high-speed tracks in Spa and Monza, Ferrari is suddenly on the up and up in Singapore as well.
"After the first victories in Spa and Monza you could see a boost team spirit," revealed team boss Mattia Binotto.
"Everyone hoped that we could do something special here, too, and we did that today."
Saturday's success was made possible by a comprehensive aerodynamic package, with a special attention on front and rear wing. The feature is an air deflector below the nose, similar to the one Mercedes and McLaren have.
The difference on the Ferrari: The SF90h has a wide nose. Therefore, the rear wing has to be more complex and different.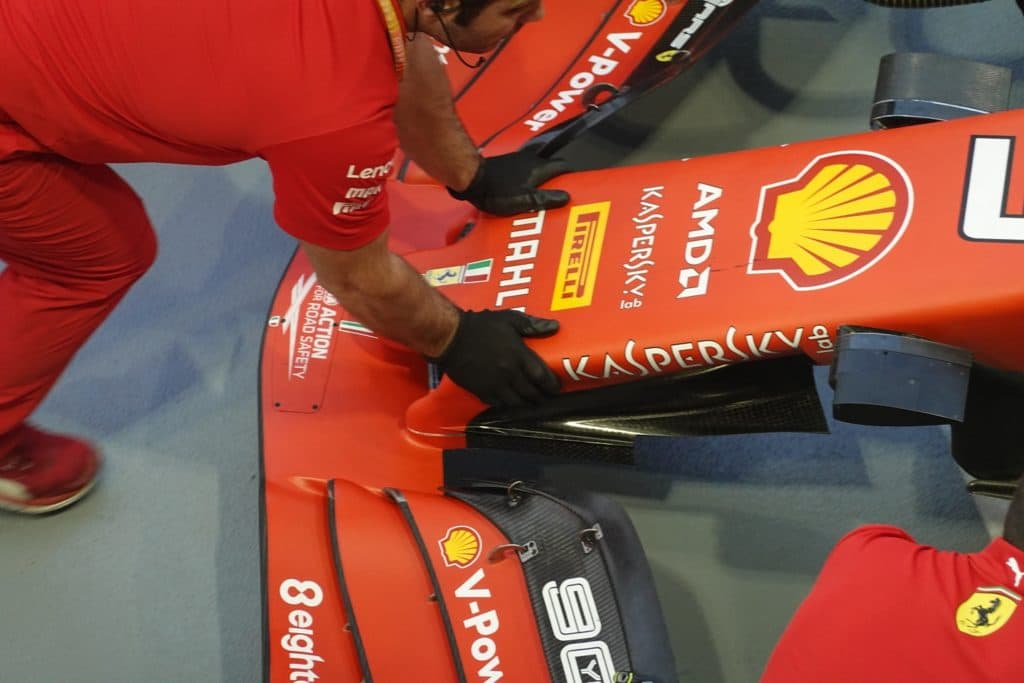 If it works, it increases the downforce on the front axle, but also directs the air better under the car. Hence, Ferrari can solve two problems at the same time.
First, it supports the front wing, which produced less downforce than the competition. Second, because the Ferrari tends to understeer less, the rear tends to be more stable.
This, in turn, is particularly positive for Sebastian Vettel's driving style. The German does not start from the pole, but his gap to Charles Leclerc is only two tenths of a second.
Also on board on the new Ferrari: A new subsoil with even more so-called vortex generators. Together with slots in the carbon fiber, these create air vortices that laterally seal the underbody and calm the airflow around the rear wheels. If you look closely you also discover steel tiles around the slots. These prevent the underbody from bending under different loads and thus the whole concept is more stable.
Boss Binotto: "We brought a new Aero package that goes in the right direction, which is particularly important for us to know – especially for the year ahead, which is a relief. Since we have identified the weaknesses of the car we have been working on them relentlessly now."
Mercedes wonders about the sudden progress. Team Principal Toto Wolff:
"As usual, Ferrari has gained time on the straights, but now they are also competitive in corners."
Mercedes technicians have been focusing on two specific points – the good traction in turns and the speed on the straights. At Mercedes, it is assumed that Ferrari is also driving the third stage of an engine upgrade in Singapore, with which they have already won in Spa and Monza. And their qualifying strength has already been questioned by the competition.
It remains to be seen how dangerous the new Ferrari is during a whole race and going forward. Lewis Hamilton is still 102 points ahead of Leclerc – and Mercedes' tire wear was better in on longruns on Friday.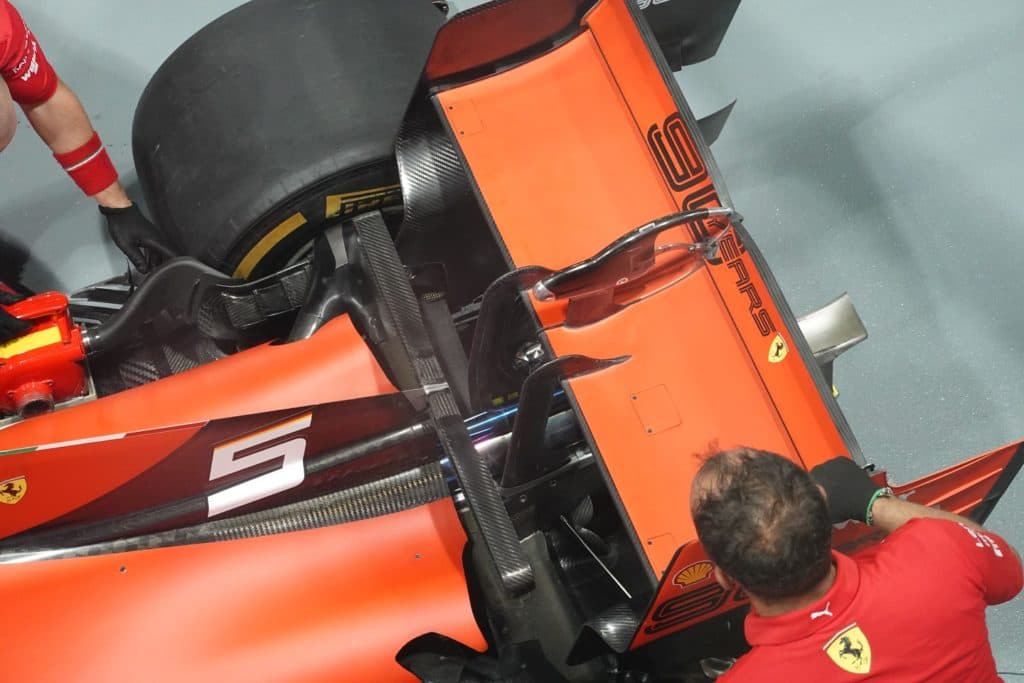 *This article was first published in German at autobild.de/motorsport.