This is Lewis Hamilton's first pole position since Hockenheim, ending a 10-race wait that was his longest since 2011, and in doing so ties the all-time record for most poles at a single venue (10), along with his existing total in Montreal and Michael Schumacher's 10 front rows at Suzuka.
Hamilton's 88th pole puts him 20 ahead of any other driver in history, and he can win from pole for the 50th time in his career today on Sunday, something never previously achieved in F1.
Mercedes were 1-2 in Q3 for an unprecedented 6th consecutive year on this track, with Valtteri Bottas being the only driver to get within 0.360s of Hamilton, but Bottas' grid penalty – losing his distinction of being the only man not to have received a grid drop in 2019 – means that they lose their streak of front row lockouts at Yas Marina.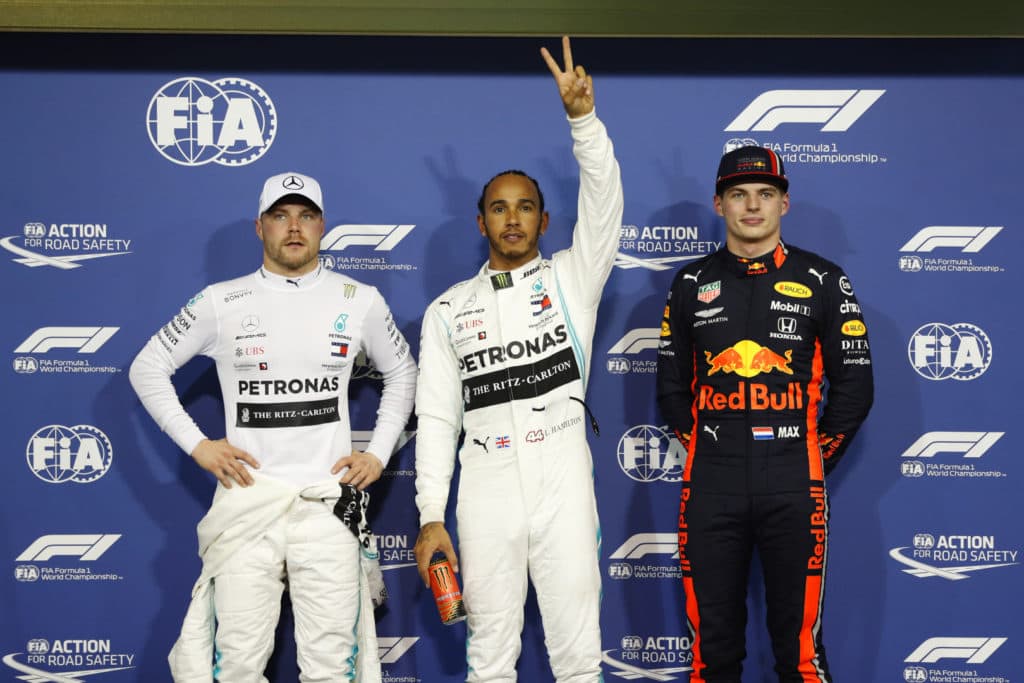 Good for Honda: Max Verstappen is, therefore, the first non-Mercedes on the front row here since the end of the V8 era in 2013. The Dutchman had never previously started higher than 6th here and has never led a lap in Abu Dhabi.
Ferrari remains unable to figure out the Yas Marina circuit and have now visited this track 11 times without ever qualifying on the front row. Charles Leclerc out qualified Sebastian Vettel, and although both cars were 1-2 in the opening 2 sectors of the lap they are incredibly slow in the final sector (Vettel was 0.755s slower than Hamilton!!). Vettel has never won from outside the top-3 on the grid.
Alex Albon starts on row 3 for the 5th consecutive race.
Lando Norris not only has his highest start since Austria 12 races ago but he won the season head-to-head at McLaren 11-10.
Daniel Ricciardo's 7th place is his best since Monza (where he finished 4th, Renault's best result of the year), and he maintained his record of never being out-qualified by a teammate on this track, as Nico Hulkenberg hopes to get further than he did last year, when he barrel rolled on the first lap.
Sergio Perez failed to reach Q3 for the final 8 races of 2019, while Pierre Gasly was knocked out in Q2, having been 6th on the grid last time out at Interlagos.
Lance Stroll got out of Q1 for only the 7th time all year, while Daniil Kvyat finishes the season with only 1 Q3 appearance in the final 15 races (Mexico).
The hard-to-predict Haas form continues, and with both cars having been in Q3 at Brazil,
Romain Grosjean was knocked out in Q1 again this weekend. Similarly, the Alfa Romeo team were also Q1 casualties, after finishing 4th and 5th at the last race.
George Russell will begin his 2nd season of F1 racing without ever having been out-qualified by a teammate, as he completed a 21-0 whitewash of Robert Kubica, matching Fernando Alonso's achievement against Stoffel Vandoorne in 2018.
Valtteri Bottas starts last on the grid for the first time in his career on Sunday (although he did start 20th at Spa 2013 on a 22-car grid). Mercedes have started 20th or worse on 14 occasions in their constructor history, and although they've never had a top-2 finish from such a low start they do have 3 x 3rd places (Hamilton, Germany/Hungary 2014, Belgium 2016).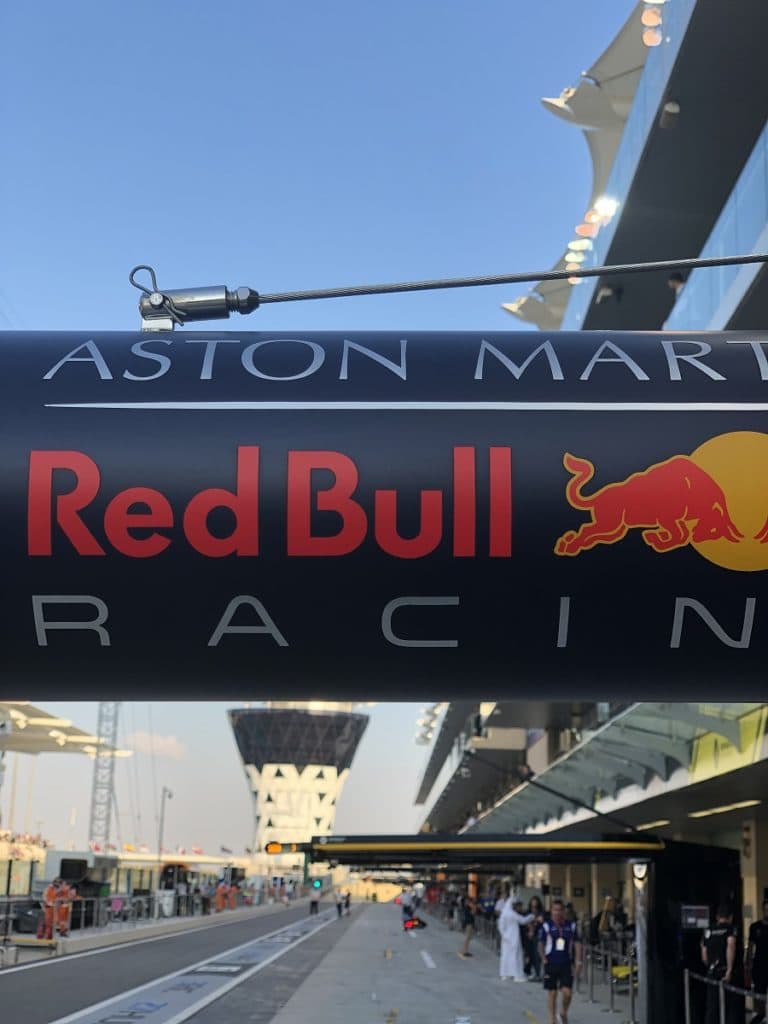 Source: F1.com