It is almost a biblical age that Bernie Ecclestone reaches today (28.10.): the former Formula 1 chief marketer is 90 years old.
F1-Insider.com reached him in his villa in Gstaad (Switzerland) to congratulate him. How is the Briton doing? "Very well, thanks for asking," he says. "I don't feel the age. My little son also keeps me on my toes."
More to read: How Verstappen fights for Hülkenberg
Ecclestone is living more quietly since he was replaced at the top of the premier class in 2017 by Chase Carey. But: He continues to look, has a close eye on Formula 1 and has also witnessed how Lewis Hamilton broke Michael Schumacher's records.
Ecclestone: "Lewis deserves it. He has always beaten his team mates, except for 2016. He makes almost no mistakes. But I compare him to a poker player who knows that he has four aces in his hand. He can play poker while the others sweat. I would like to see him in a team with a Max Verstappen. The question is whether he would then make as few mistakes as he does right now."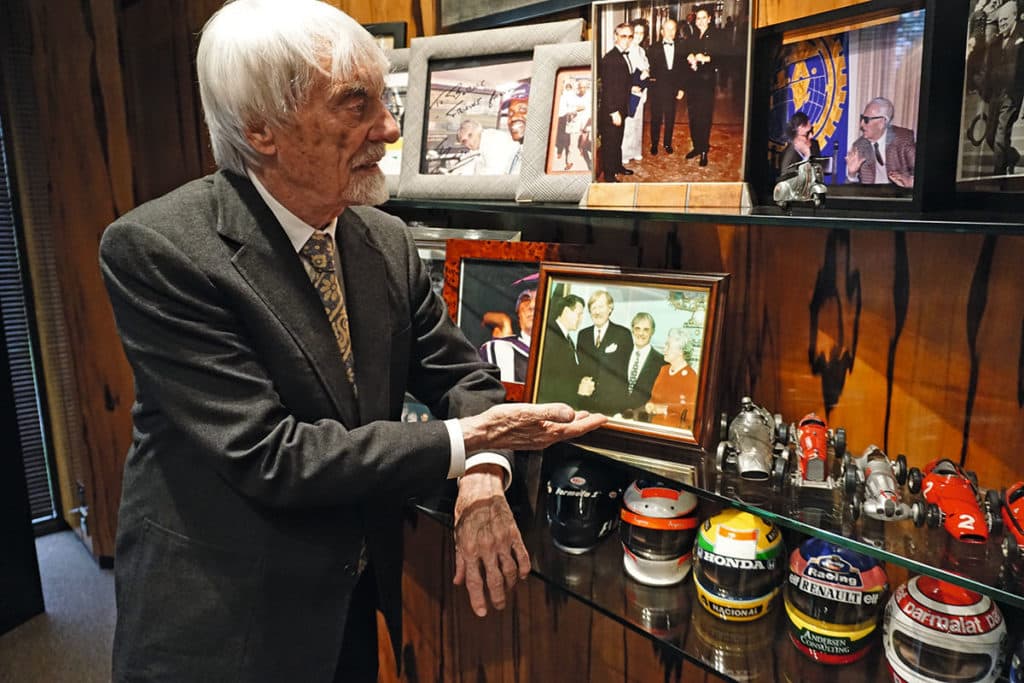 The Briton pays special attention to Sebastian Vettel. He has a friendship with the German. That's why he doesn't understand why the young Charles Leclerc has such a good grip on the four-time world champion. Bernie: "Leclerc is certainly a huge talent. But so was Sebastian Vettel, and still is. And he has more experience. So he should actually be in the lead. But since he isn't, there must be other reasons."
The ex-f1-boss calls them by name, just like in the old days. Ecclestone: "Ferrari has always been a rather opaque team where domestic politics always played a major role. Actually, it was only at the time of Michael Schumacher that everyone was pulling in the same direction. Fortunately Sebastian Vettel has a new challenge next year at Aston Martin. There he will give the answer to the doubters who no longer believe in his abilities this year."
Also thanks to Bernie Ecclestone. The Briton has praised Vettels to Racing Point owner Lawrence Stroll. "I really pushed him to take Sebastian," reveals Ecclestone. "I told him how good Sebastian still was and that in the end it would be a win-win situation for everyone if the deal went through. I think my arguments helped convince him."
Authors: Ralf Bach and Bianca Garloff
Translated with www.DeepL.com/Translator (free version)
Follow us on Twitter!