Ex-team boss Eddie Jordan (72) has been an oracle in the Formula 1 scene since he predicted the sensational comeback of world champion Michael Schumacher at Mercedes at the end of 2009 and in 2012 a surprising move from McLaren-Star Lewis Hamilton to the Silver Arrow team. Now the Irishman, who enjoys cult status in F1 is convinced: Formula 1 is heading for difficult times.
Jordan to Sport1 and F1-Insider.com: "The world has not only changed extremely because of Corona, the values ​​of people have shifted. Environmental awareness is high on the list. For the bosses of the companies, this means that they too have to rethink. "
For the legendary team boss, in whose racing team Michael Schumacher made his Formula 1 debut in Spa in August 1991, this means: "I am convinced that manufacturers like Mercedes, Honda and maybe Renault will pull the ripcord and will end their Formula 1 commitment in the next two years. "
So does Formula 1 return to its roots as a racing series for private teams? And would Mercedes actually leave the premier class of racing?
There has always been speculation about this since the Swabians have not yet signed the new F1 contract from 2021 and have not yet extended their contract with team boss Toto Wolff. In any case, Jordan is sure: "The Mercedes leadership cannot do anything else: They have achieved everything, won everything. Under these circumstances, they can no longer promote further successes. They will sell their team, perhaps to Lawrence Stroll, who aims to become world champion with his son and his new Aston Martin brand. And that indeed will be difficult with his current Racing Point team."
Jordan needs to know: He founded the team based in Silverstone. However, the Irishman does not believe in a complete exit from Mercedes. "I can imagine that Mercedes will enter into a more intensive partnership with McLaren as in earlier times." Fact is: An engine supply contract from 2021 is already done. From 1995 to 2009, McLaren was not only a customer, but also had the status of a works team. The cars with which Mika Häkkinen became world champion in 1998 and '99 were even silver.
The pressure on Mercedes to completely change its F1 involvement is also growing because of sponsor Petronas. Jordan: "Oil prices are falling, so the oil companies can no longer afford a commitment that is in the mid double-digit million range each year. Petronas will therefore also have to stop their sponsorship. This then tears a huge hole into the budget."
Only Ferrari will continue as before. "They think differently", says the Irishman. "They have Formula 1 blood in their veins, so Formula 1 is not up for debate. Exit threats are just warning shots." Jordan predicts: "In the future, Ferrari, Red Bull and probably McLaren-Mercedes will again be the pillars of Formula 1."
The scenario that Jordan is painting for the future would also affect the three superstars of the scene. He is convinced: "It's all about Lewis Hamilton, Sebastian Vettel and Max Verstappen."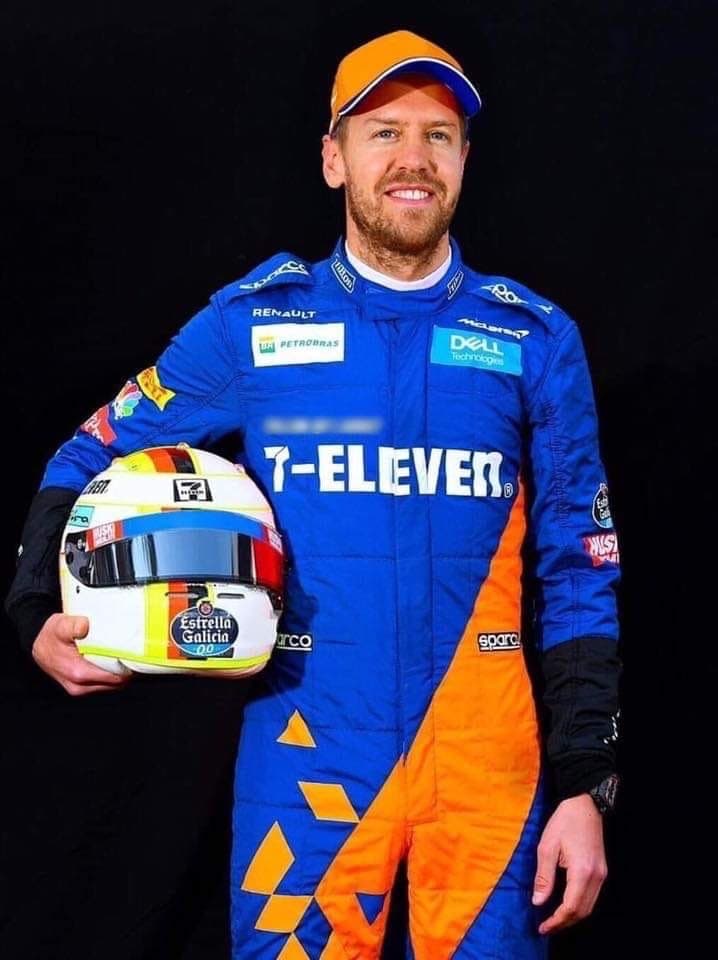 Various speculations are currently growing around Vettel's future. Background: His Ferrari contract ends in 2020 – and a clear commitment from Ferrari to the four-time world champion is still missing. Jordan: "Unlike Lewis Hamilton, I don't know Vettel very well, but in my opinion he has no choice but to stop or switch to McLaren. The train at Ferrari has long left for him. "
The surprising reason, if you want to believe the former Schumi team boss and Formula 1 predictor Jordan: "Lewis will switch to Ferrari. Only the Italians can still afford his salary and they know that he is worth it. Verstappen will stay with Red Bull and try to beat Lewis. But that will be very difficult."