It seemed certain that Mick Schumacher would rise to the top class with Alfa Romeo. But now Haas-Ferrari is the favorite.
Surprise turn around Mick Schumacher (21) and the distribution of the Ferrari juniors in the customer teams of the Italians. After Haas team boss Günther Steiner already confirmed on Sunday in the AvD Motorsport Magazine of Sport1 that he would like to see Schumacher junior in the Haas-Ferrari, this could now become reality.
More to read – Vettel: "Schumi was the best"
Background: According to information from F1-Insider.com, Alfa Romeo wants to keep the current driver duo. This was recently reported in the Italian daily newspaper Gazzetta dello Sport. Kimi Räikkönen seemed to be set for quite some time. Now Antonio Giovinazzi is also to get a new contract. The Italian also comes from the Ferrari squad and has – according to an insider – "more friends at Ferrari than one might think".
This constellation would also mean that Mick Schumacher, who was supposed to make his Friday debut in an Alfa at the Nürburgring, would no longer have a place in the former Sauber team.
The alternative plan: Mick switches to Haas and drives there alongside Nikita Mazepin (21), whose father Dmitri would buy the junior into the team with a generous dowry from his company Uralkali. There are already alternative scenarios for the other two Ferrari juniors: Callum Ilott could switch to Formula E, Robert Shwartzmann could complete another year in Formula 2 and be set for the title.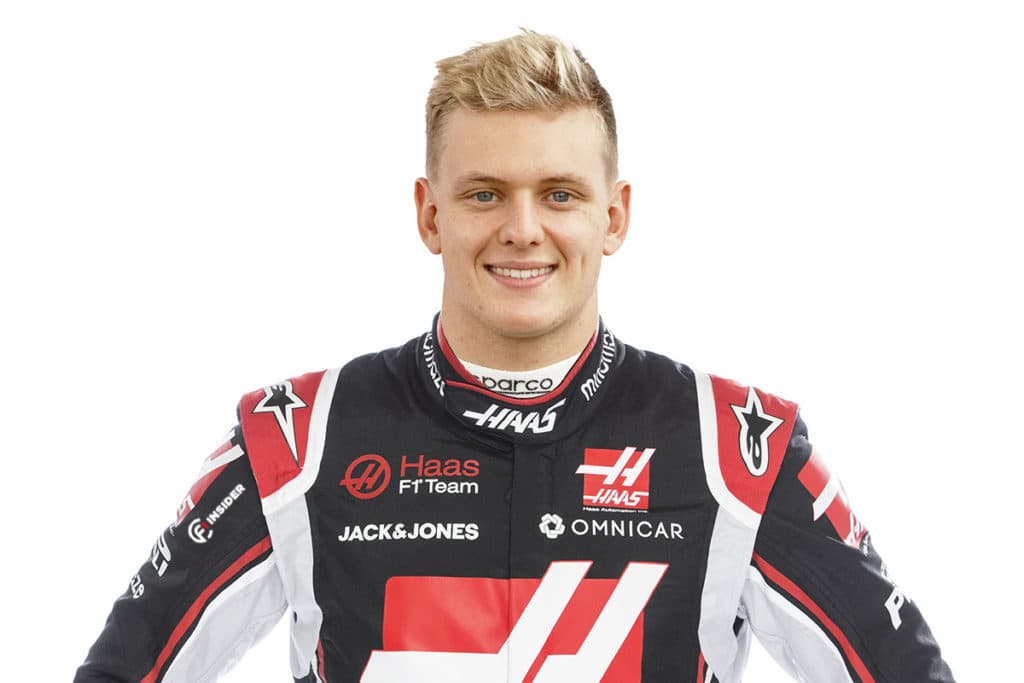 Haas team boss Günther Steiner on Sunday: "The name Schumacher is one of the biggest names in Formula 1. Mick is also a very good driver and leads Formula 2. He is very strong this year. Who wouldn't want a Schumacher, especially in this form? But the decision who Ferrari sends on is up to Ferrari.
A final decision has not yet been made. One thing is certain: The current Haas pilots Romain Grosjean and Kevin Magnussen will have to clear their cockpits. This was announced by Haas on Thursday morning. "I want to thank Romain and Kevin explicitly for their hard work and commitment to the Haas F1 Team over the past years", said team boss Günther Steiner. "In 2018 we were fifth in the World Championship – also thanks to their commitment".
The drivers' carousel in Formula 1 is also spinning ever more violently in other places. Recently it was rumored that Pierre Gasly could replace his French compatriot and Mercedes junior Esteban Ocon at Renault. According to information from F1-Insider.com this is not true. At least not yet. Gasly has a valid contract with Alpha Tauri until the end of 2021 – and the team leadership is currently not willing to let him go.
At Williams, George Russell is on the brink of losing his contract. The new owners seem to have their eye on Sergio Perez, who has to make way for Sebastian Vettel at Racing Point. Unlike Mercedes junior Russell, the Mexican has millions of sponsors in his luggage – a weighty argument for Perez.
At Red Bull, Alex Albon is still under observation. He has to improve significantly in order not to lose more than three tenths of a second per lap to Max Verstappen. At least that's the job of motorsport consultant Helmut Marko, who also works intensively with Nico Hülkenberg.
From Bianca Garloff and Ralf Bach
Translated with www.DeepL.com/Translator (free version)
Follow us on Twitter!