Where will Max Verstappen be in 2020? The choices are still Red Bull and Mercedes. Former F1 star Gerhard Berger knows there is only one realistic choice:
Max Verstappen remains the key figure in this year's silly season and that's not only because he won his second victory at the Hockenheimring. Will he stay with Red Bull or will he switch to Mercedes? A clause in his contract could allow him to negotiate during the summer break.
Ex-F1-Star Gerhard Berger rät ihm aber klar davon ab. Berger in der aktuellen AUTO BILD MOTORSPORT: "Auch wenn es für die Fans super wäre, es wäre ein knallharter Kampf gegen Lewis. Bei Red Bull ist Max dagegen die klare Nummer eins. Honda wird immer besser. Adrian Newey ist weiter der beste Designer. Max soll auf den sicheren Sieg bei Red Bull setzen."
Former F1 star Gerhard Berger advises him to stay calm and to stay put:

"Although it would be great for the fans, it would be a tough fight against Lewis. However, at Red Bull, Max is the clear #1 and Honda is getting better and better. Also, Adrian Newey is still the best designer. Max should bet on a safe option, a victory at Red Bull. "
According to ABMS, that's exactly where Max is heading for. The Dutchman wants to be the youngest ever World Champion and he believes he can achieve this with Red Bull.

Max: "I still have a year for that," he says in a big interview in the latest ABMS issue.

"But it would probably happen next year because this year Mercedes is too dominant."
So, he doesn't need to change the team then? No, says Verstappen. It appears, that the Dutchman has decided to stay for another year at Red Bull.

"I would like to say something about that: Even when I was young, I never had a strong desire to have to drive in a Ferrari. I've always wanted to be in the fastest car, whether Ferrari, Mercedes or Red Bull. But, yes, I believe I can do it next year with Red Bull.
"You can never be 100% sure of something, nor can Mercedes be sure that they will be able to dominate again next year because nobody knows who will be the best next winter. But we did a good job with Honda this year, which makes me optimistic."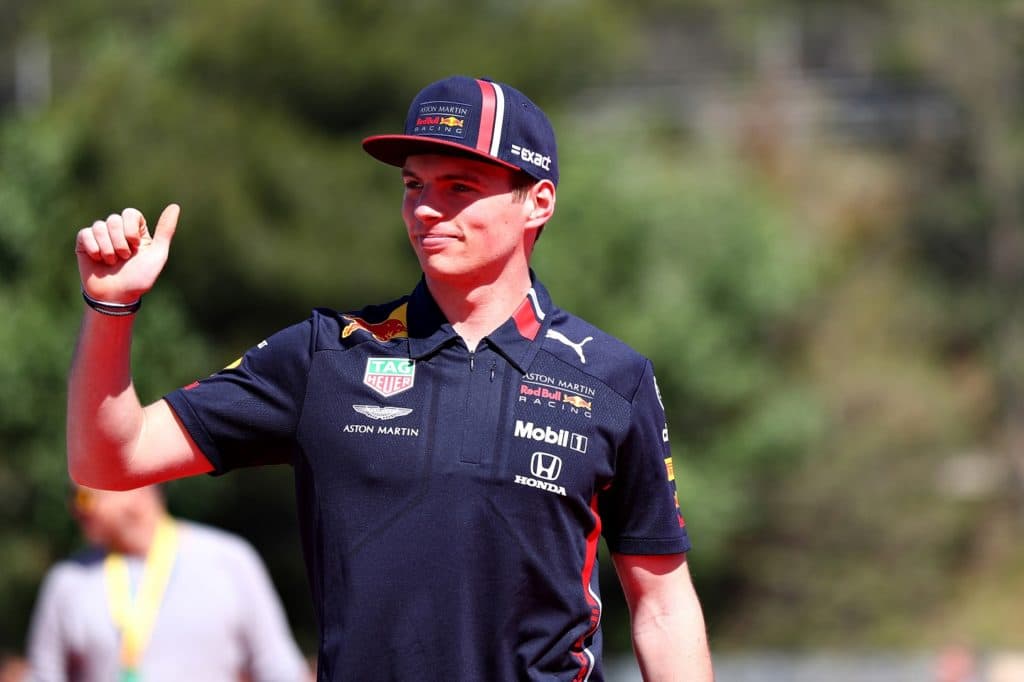 *This article was first published in German at autobild.de/motorsport.