Does Ferrari have the best car before the Russian Grand Prix in Sochi? Former World Champion Mika Häkkinen believes: YES!
Sebastian Vettel (32) has gained back his laugh. After his victory in Singapore, the German Ferrari driver left his crisis behind and knows that he is one of the favorite to win the Russian Grand Prix this weekend.
After three Ferrari victories in a row, only his defiant teammate Charles Leclerc (21) can stop him. The Monegasque found out in Singapore that with the new parts, Vettel is at least as fast again.
"The aerodynamic package has brought us more downforce."
"This makes it easier for us to bring the tires into the working window, which gives us more freedom when tuning the car to the respective track."
But Vettel also warned:
"Yes, I felt the rear again, but I can only be completely sure until the next race in Suzuka, where the corners are similar to those in Spa, where I had some problems."
Sochi, on the other hand, is a course with a mixture of more medium-speed corners and long straights. The way to the first corner alone is 1.1 km long at full throttle. Ferrari team boss Mattia Binotto does not quite want to accept the role of a favorite and warned:

"In Sochi we drive with a completely different aerodynamic package and another set-up. In addition, as asphalt here is very smooth which makes it difficult to get the tires to work optimally. The key will be to have a perfectly balanced car."
Binotto might be trying to lower expectations but for former World Champion Mika Häkkinen Ferrari is clearly ahead, not only on Sunday in Sochi.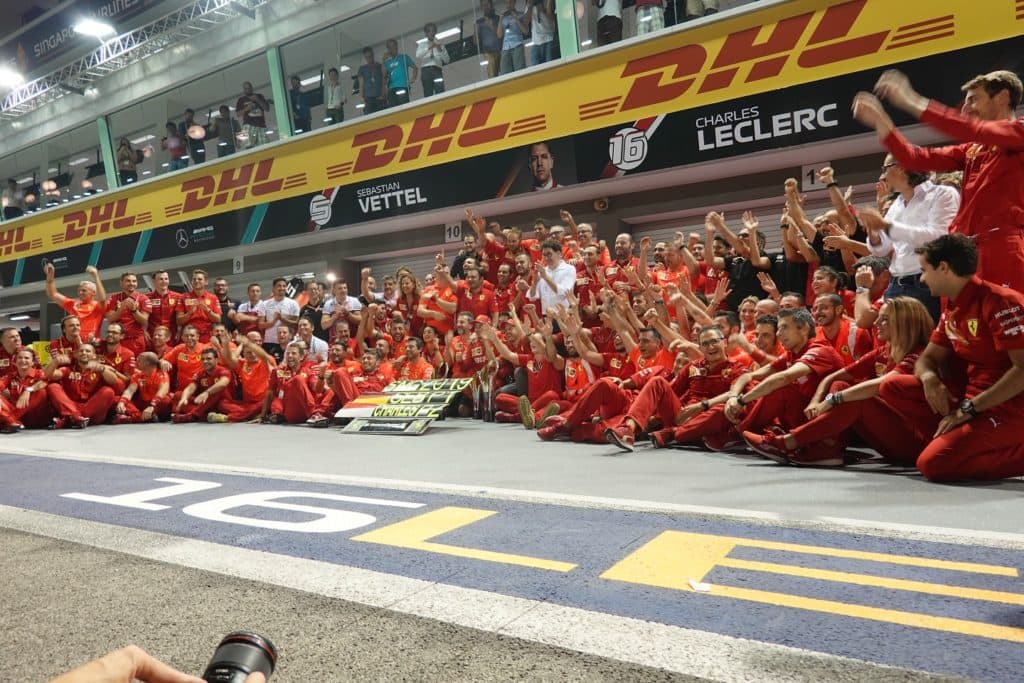 Häkkinen:
"Since Singapore, I'm sure Ferrari has the best car now. Their victories in Spa and Monza have been achieved on routes that are pure high-speed tracks, where you need the most powerful engine. But in Singapore, they won on a track that's completely the opposite, where you only win if you have the best car, so it's suddenly Lewis Hamilton who is certain Ferrari will be hard to beat in the future, and I think he's right."
Mercedes team boss Toto Wolff, however, has identified a weakness at Ferrari – the internal competition between Sebastian Vettel and Charles Leclerc, which has escalated in the last two races. As a reminder: In Monza Leclerc refused to support Vettel's qualifying lap despite a prior agreement. Obviously, Vettel was not amused.
The revenge for Vettel came in Singapore: Vettel overtook during a revised pitstop strategy undercutting Leclerc in the process. It was Leclerc who raged on the radio this time. That's why Wolff believed:
"Whenever two alpha animals fight for positions, there's potential for great rivalry and possible escalation within the team. But one thing is for sure, they are taking each other's points away."
In Sochi, all eyes will be on Ferrari and it's up to team Principal Binotto to manage his two alpha dogs so they run in the same direction.
*This article was first published in German at autobild.de/motorsport.