Lewis Hamilton can crack another Schumacher record in Hungary. Here is what he had to say after his ninth place and a cold he suffered from in Hockenheim.
Lewis Hamilton has almost weathered the virus that had weakened him at the German Grand Prix a week ago.

"I feel a lot better," said the Formula 1 leader on Thursday in the paddock of Budapest.

"I have slept a lot in the last three days," Hamilton continued
Last Sunday at the Hockenheimring, he "only" finished 9th. Yet, his cushion in the classification is still considerable before the last race ahead of the summer break.
The advantage to team-mate Valtteri Bottas is a 41 points lead. On Max Verstappen of Red Bull, 63 points and on his German challenger Sebastian Vettel of Ferrari 84 points.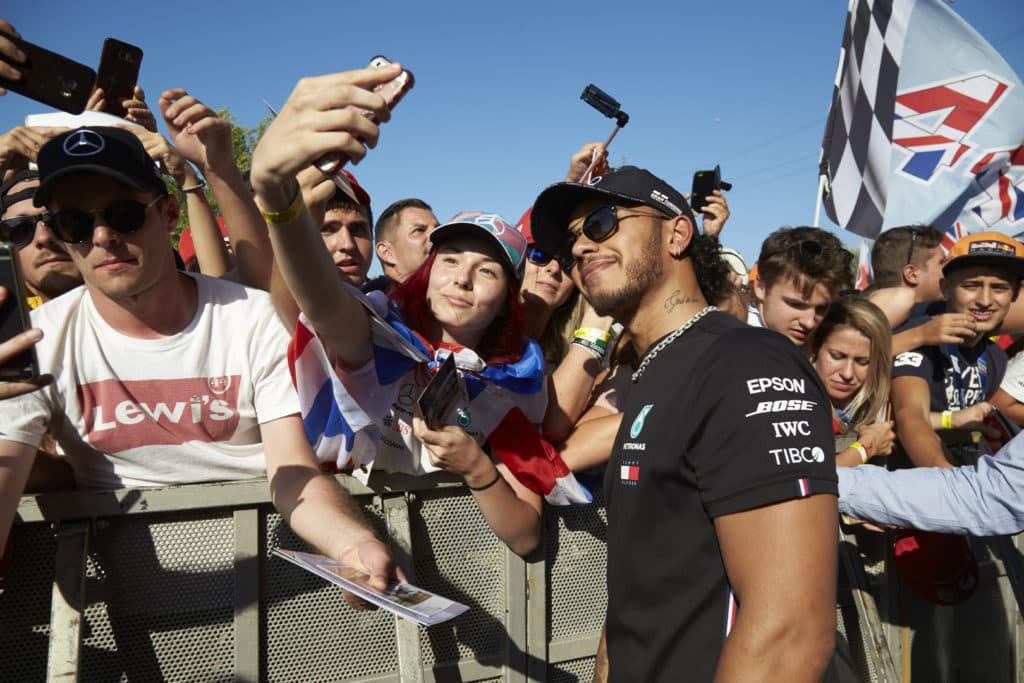 In Hungary, Hamilton could crack an old Schumacher record. Michael Schumacher still holds the record for most poles in Budapest at the Hungaroring – in total 7 times.
Hamilton, so far, has achieved this feat six times already. He could catch up with Schumacher this coming Sunday. Here are some other drivers: Senna (3), Vettel (3), Patrese (2)
Besides potential records, Hamilton was pleased that it has actually been a much tougher fight than the scorecards suggest: "I hope it stays that exciting."
He also considered Ferrari's improvements as positive: "They will be quick here. It's great that they are developing like that."
However, at the same time, he made it clear that he and his team didn't want to repeat such a disaster as they had had at the Hockenheimring.
"I can assure you that we work even harder to be ahead again."

Mercedes team principal Toto Wolff agreed:

"On Sunday we suffered together. Already on Monday, we were back together to transform our weaknesses into strengths.
"We've had a lot of very open discussions about what went wrong and what steps we need to take to improve." (Dpa / bg)
*This article was first published in German at autobild.de/motorsport.