At the temple of speed at the Italian Grand Prix in Monza, Mercedes has a clear top speed disadvantage. That's why Lewis Hamilton wants drastic improvements to prevent a victory on Ferrari's own home turf at all cost. This is his wish from his team:
Last weekend, on the long straights in Spa, the Silver Arrows had no chance against Ferrari. The red racers were on average 15 km / h faster when it came to full throttle speed.
And now Mercedes has to enter the temple of speed in Monza, where top speed is even more important due to the many long straights.
"It's going to be a happy weekend for Ferrari," Lewis warned.
"In qualifying alone, we will lose a second each lap. And there are not many corners where we can catch up. In the next few days before Monza, we have to drastically improve our top speed. If anyone can do that, then our team."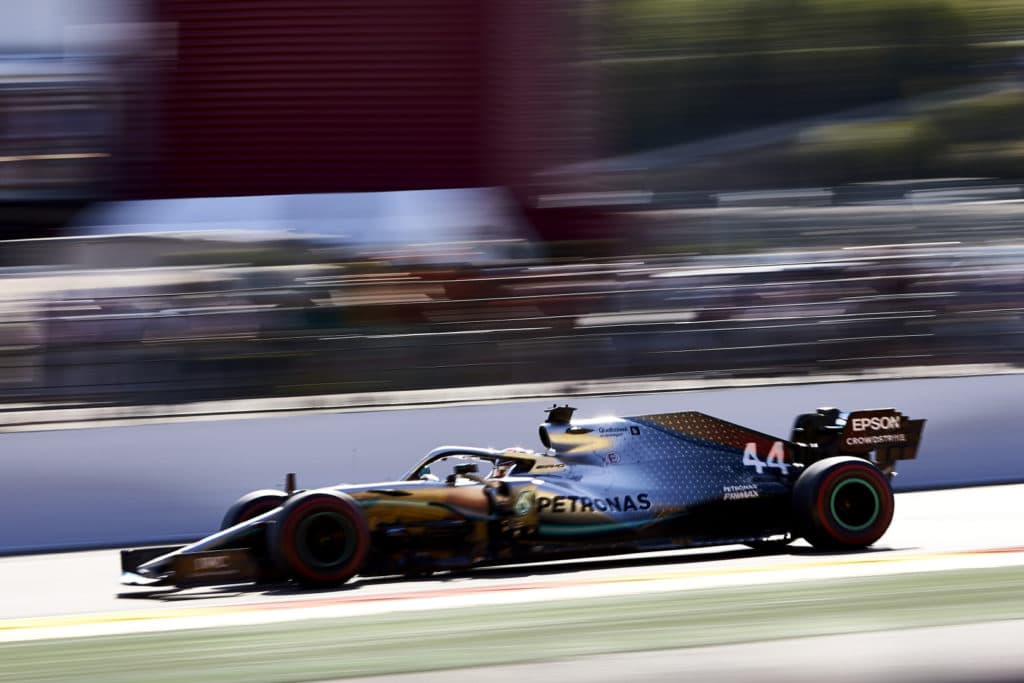 But even his team boss Toto Wolff assessed their chance of victory in Italy slim to none.
"I don't think we can find 15 km / h in the next five days," he admitted.
"But it is what it is. This is not a complaint. Monza is a track that favors Ferrari, but on Sundays, the gap should be smaller, even on high-speed routes. So we'll do our best to win the race in Monza."
"We've seen that Ferrari is especially strong on the high-speed tracks on Saturdays, but on Sundays, they don't look so good – but points are awarded on Sundays…" he continued.

After all, thanks to their weakness on straights, the Austrian even developed sympathy for the other teams that Mercedes crushed in the past four years. Wolff joked:

"I now know how Red Bull 2014/15 must have felt if you have a backlog on the straights."
*This article was first published in German at autobild.de/motorsport.