Ferrari driver Sebastian Vettel was only seventh in qualifying in France. His Ferrari seems to cause him problems and the internal competition with team-mate Charles Leclerc continues.
Sebastian Vettel (31) can't be envied right now. After the failed hearing on Friday, now the qualifying disaster for the German one day later.
Two setbacks for him:
1. He was 1.4 seconds behind Lewis Hamilton another setback for his championship fight.
2. He landed four places behind his teammate Charles Leclerc, who could catch up with Vettel to 2: 6 in team-internal qualifying rankings.
But worse is the fact, that Vettel wasn't able to explain his lack of pace during qualifying. To ABMS and F1 Insider:

"I lacked the grip and I don't know why."

But instead of being frustrated, cursing, and letting off steam at journalists, Vettel was still in a good mood this time around. It seemed as if he had given himself completely to his fate, which means:
Ferrari doesn't have the slightest chance of beating Mercedes this season. On the contrary, the more Ferrari tries to make the car faster, with new parts and a better understanding of Pirelli's tire puzzles, the bigger the backlog seems to get to Mercedes.
Nevertheless, Vettel added: "In the race tomorrow, our speed will be different."

Unfortunately, his statement seemed more of an excuse, than one that carried full conviction.
Even his closest supporters are now worried about their four-time world champion. For example, Red Bull motorsport consultant Dr. Helmut Marko seemed to have recognized signs of disillusionment in his former protégé:

"Sebastian doesn't have it easy at the moment. He has to fight against Mercedes with blunt weapons and worse, he has to deal with matters within his team that aren't conducive to his work. Sebastian was never someone who excelled or used to deal with internal political struggles."
What Marko referred to:
The pressure that Leclerc's manager Nicolas Todt built up in the background at Ferrari to strengthen his protégé and to weaken Vettel and his position within the team.
Well trained by his mentor, Leclerc is fully aware of his current standing and Vettel's own situation. He doesn't leave out any opportunity to bring himself into position. His radio dialogues in qualifying underline this understanding rather clearly.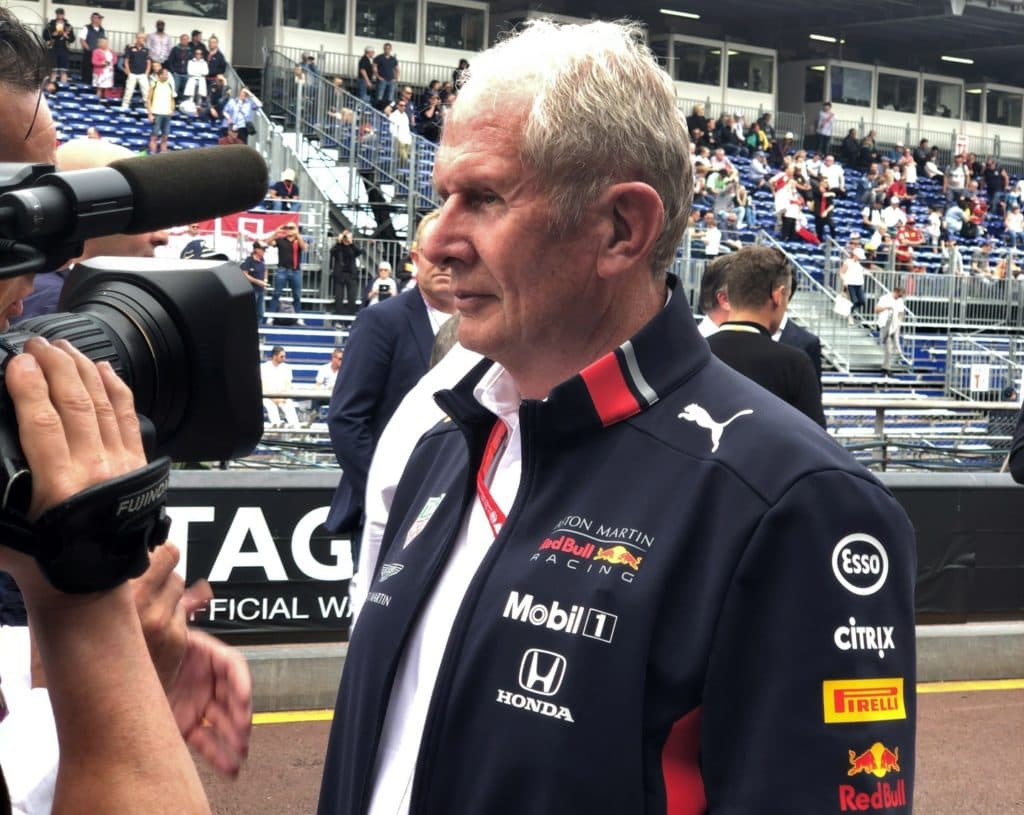 Leclerc, who felt slowed down by his own team-mate demanded from Ferrari:
"Could you please tell Seb to keep up the pace?"

Vettel responded annoyed:
"How much more margin do you need?… I'm not trying to kill him, so don't worry."
Although Leclerc tried to tone down his previous radio communication later:
"The only thing is that I think twice, I can't remember when exactly, we were very tight on time to go through the finish line.
"So that's why I asked the team to say to Seb to just push, because I would be very tight on time, so that was the only reason.
"But no, he of course didn't compromise my qualifying."
…you can be assured that his spontaneous reactions during racing situations carry much more weight than a washed down statement for journalists an hour later.
It's doubtful that Vettel wants to deal with such an environment much longer. His immediate reaction after the FIA verdict:
"Maybe, I should retire," Vettel commented. It took about three shock-seconds until Vettel followed up and assured a baffled crowd of journalists that this was just a joke.
But maybe his joke contained a bit more than just a simple joke?
*This article was first published in German at autobild.de/motorsport.