Nico Hulkenberg's contract with Renault expires this season. Nevertheless, the German doesn't think of leaving the team as he revealed in an exclusive interview with ABMS and F1 Insider.
Mr. Hülkenberg, it looks like the German Grand Prix might take place for the last time.
Nico Hülkenberg (31): I hope that's not the case. That would be a shame. The German Grand Prix should definitely stay on the calendar. Last year's race weekend was a mega success. The Motodrom was sold out and the mood was amazing. I had never experienced such support before. It was a proud moment to be German.
You are now 31, a long time for Formula 1. How do you rate your career so far? Close to the end or almost over?
Ha, ha, good try. Neither! I feel in the midst of my racing career.
Your contract with Renault expires this season. Do you think you can stay in F1, or are there alternatives like Formula E?
For me, only Formula 1 counts. Everything else is out of the question at the moment.
So the easiest would be to stay with Renault …
Yes. I think so, too. That's also the most likely.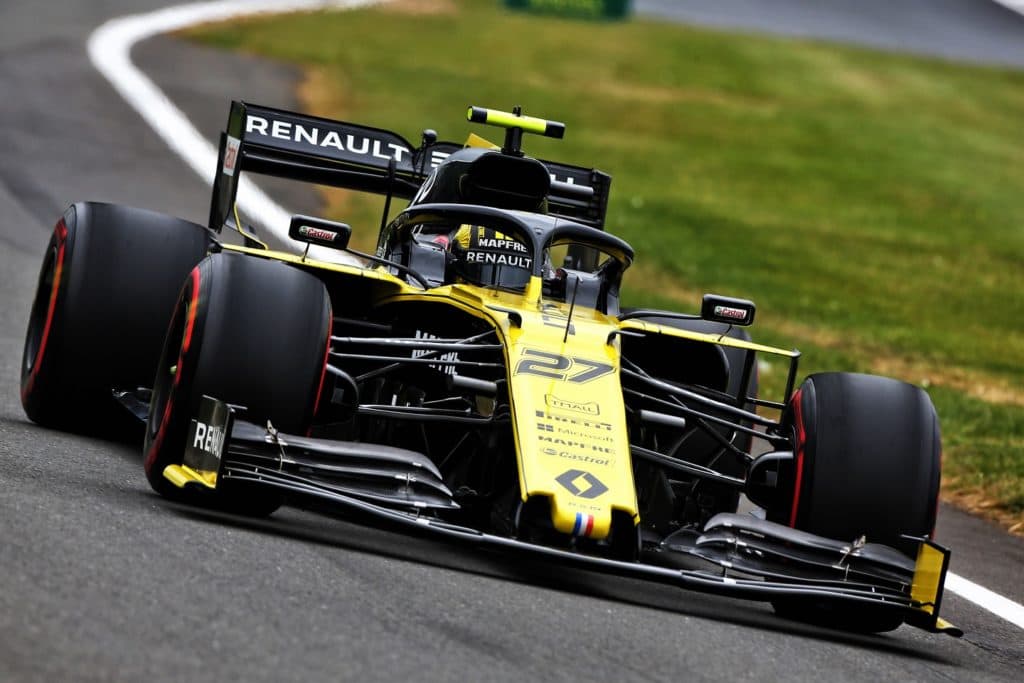 So you are sure that the negotiations progress as planned?
I have a good feeling. I am in constant contact with, for example, team boss Cyril Abiteboul. Therefore, I assume that nothing is in the way of an extension and to achieve success together…
For that, Renault would have to finally take a step forward, something we still miss…
The year is not over yet. Sure, so far it was a roller coaster ride. But you don't improve anything if you give up that easily. Time will tell if we can solve our problems. But in Formula 1 nothing happens from one day to another.
What is the biggest surprise for you this season?
Actually nothing.

Not even the strength of your teammate Daniel Ricciardo? He leads in qualifying and also has more points.
No. He wasn't a stranger to me. Everything is still within parameters. It was clear to me that Daniel is someone to reckon with and that I have to push myself.
Is Ricciardo your strongest team-mate so far?
Yes, you could say that. Even though comprehensive comparisons are difficult.
You have always been very self-confident. Is it hard to compete with someone like Ricciardo, who has already won several races?
Of course, you listen to him because he has this extra experience. But I don't think that he would give our team a reason to neglect me.
Who would you pick as drivers if you were a team boss?
Max Verstappen and Sergio Perez. Max, because he's so brutally fast. And Perez, because in each race he is such a gifted driver with his tires and who can drive intelligently. That would be a very good combination.
*This article was first published in German at autobild.de/motorsport.