The Germany GP was a huge success for Red Bull and Honda. But above all, it was the success of Dr. Ing. Helmut Marko: Three of his protegees were on the podium.
Sunday was also a kind of Father's Day at the Hockenheimring – at least on the podium. Runner-up Sebastian Vettel (32) will soon become a father for the third time. Daniil Kvyat just became on Saturday before the race. And winner Max Verstappen (21)? Well, he is not a father yet, but you could argue that he is a kind of a "stepbrother" for those two other drivers. What binds them all is one "Uberfather" – Red Bull chief consultant Helmut Marko (76).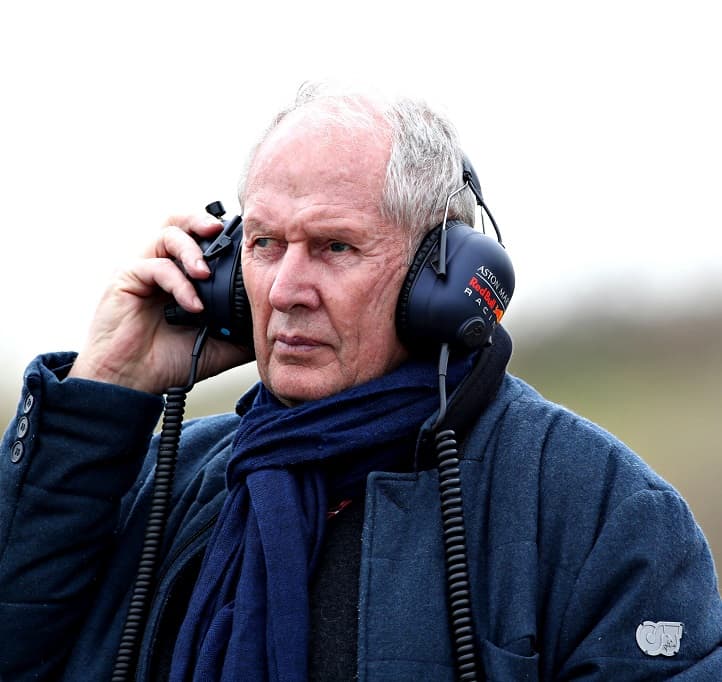 The Grazer from Austria, who is known for his straight talk, had a good reason to be extremely proud about last Sunday's achievement. This is already the second time in four years when Red Bull drivers occupy the entire podium. In 2016, in Hungary, Vettel and the two Red Bull drivers, Daniel Ricciardo and Kvyat occupied the first three places.
Now in Hockenheim Verstappen replaced Ricciardo. All four drivers are a product of Helmut Marko's keen eye for talent. He promoted them, gave them a chance and nurtured them. Of course, all of them are grateful to the "doctor", even though they all had to go through his school that wasn't always easy.
The trained lawyer has the keen intellectual capacity for complex thought and presentation, yet, his credo has always been to be a "straight talker." Either his counterparts can deal with that or not – but one must accept the harsh criticism that this philosophy entails at times.
In other words, what doesn't kill you makes you stronger. Lastest example of Marko's way of life is when he met the new Mercedes boss Ola Kaellenius on the grid before the race at the Hockenheimring. He first congratulated new CEO to the 125th anniversary of Mercedes-motorsport only to follow up and proclaim, "..but we will win this Sunday!" He was, as so often, right.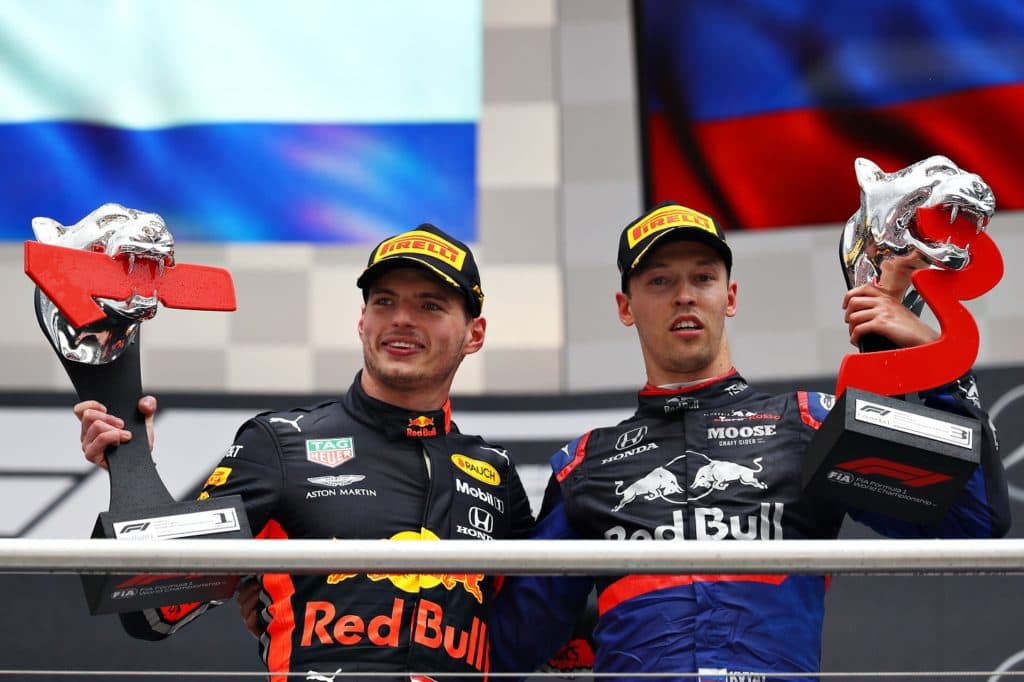 No doubt, all three protagonists have their own stories to tell about their foster father in motorsports.
Kvyat laughed when asked about Marko: "Helmut has been responsible for some of my rollercoaster career! I've developed so much both personally and professionally thanks to him. I'm very happy with what he did for me he is: You have to take him as he is: I still remember my first Formula BMW rain test when I was three or four seconds off the pace.
Marko called me and said: 'You're pretty useless in rain' and just hung up. I wasn't even able to defend myself."
Verstappen honors him like this:" Of course he took an enormous risk when he put me in the Toro Rosso at the age of 17. I was still very young. But he is a true racer and he still has an eye for what happens. This is impressive. He always talks straight. He prefers to make a mistake openly, rather than using stupid excuses."
Verstappen continues: "He is very important to me and of course it's great to work with him. We have already experienced many stories together – hopefully, many more will follow. But I've learned one thing: he usually calls you at seven in the morning. That's why I'll never turn my phone on until ten o'clock."
Vettel knows that too: "I do miss those calls at 7 o'clock in the morning," the German smiled.

"I still have regular contact with him and appreciate him very much as a friend." He is of course very hard and straightforward, but it teaches you how to handle it, and I am very grateful for the support I have received from him in my career."
"To describe him in more detail, I remember the following story: I was at Red Bull and I was pole after, what I thought, was one of the best qualifying laps in my career. Naturally, I expected great praise. But instead of the anticipated praise, he just asked me: 'You lost a tenth in turn 8. What was going on?' I had to laugh later. That's the way it is! If I didn't know that this already existed in real life, you'd have to invent it."
*This article was first published in German at autobild.de/motorsport.