King Charles. For the Tifosi, a new Ferrari legend was born on Sunday at the Italian Grand Prix in Monza: Charles Leclerc (21). The Monegasque is the new star in a red sky with the prancing horse.
He is fast, smart, aggressive, uncompromising. And he knows exactly how to fuel the hype around himself. Because his words after the victory were like a long-awaited massage for the strained souls of all Ferrari fans.
"My emotions are ten times bigger than any of my other successes in my career," Leclerc whispered after his triumph in Monza.
"Usually, I just think about trying my best. But this weekend I could not think of anything but victory. In the race, my thoughts kept wandering. I thought how much a victory would mean the Tifosi."
"I could hear the fans cheering and you see these stands, 99 percent red. You recognize the fans as they jump from their seats and wave their arms. In between, I had to scold myself: 'Pull yourself together! Pay attention!'"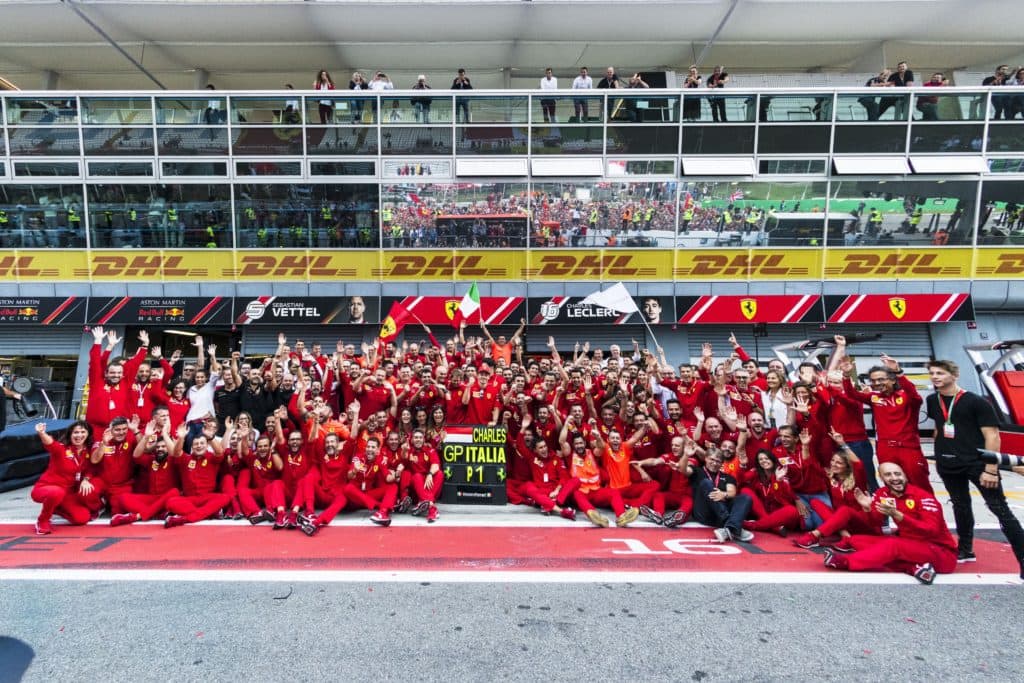 On the podium, the boy from Monaco found himself in a sea of red ​​flags. The start-finish was packed with people in red. Everyone sang along at the national anthem. Pure goosebumps!
Especially for Leclerc, who outed himself as Ferrari from the very beginning:
"Instinctively, the first toy car that interested me was a Ferrari…"
"The first time in the Ferrari factory, I was there with Jules Bianchi. But they didn't let me into the race department, I had to wait outside. Well, that does not happen to me today. "
Bianchi was Ferrari's crown prince until his fatal crash at Suzuka in 2014. At the same time, he was Leclerc's mentor and godfather. A story that completes the Leclerc's story of a living legend.
"Ferrari has a special magic, you will notice that as soon as you come to Maranello. The people there live their passion, and this passion is called Ferrari. It's impossible to escape this ban," Leclerc explained.
*This article was first published in German at autobild.de/motorsport.