One Formula 1 Topstar is still missing in Formula E – Lewis Hamilton. At least, the five times F1 World Champion follows what's happening there.
There is hardly a racing series that is growing as fast as Formula E! This weekend the electric Formula series is racing in the center of Paris. Excitement for this event is guaranteed: Seven different pilots have won one race each in seven races this season. The first ten in the overall rankings are within 21 points. For a victory, there are 25 championship points.
With former Schumi opponent, Jacques Villeneuve, a former world champion has already competed in this innovative series. Add to this ex-Ferrari pilot Felipe Massa who was a vice-world champion. He currently competes in Formula E for the Venturi team.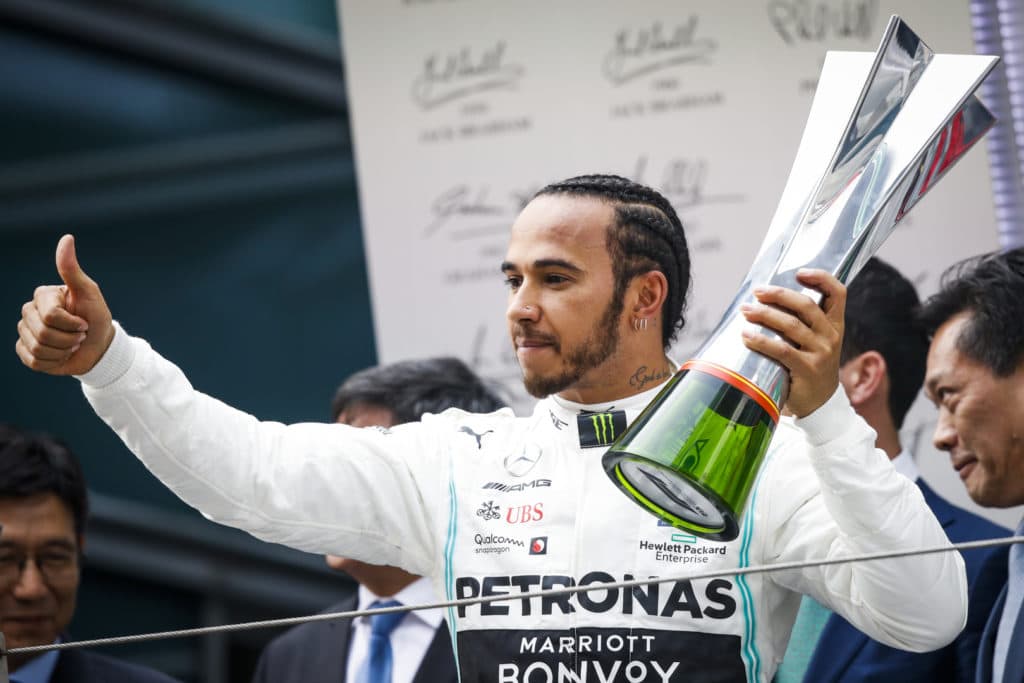 Lewis Hamilton Watches Formula E
But one megastar is missing – Lewis Hamilton! It seems that he has been following Formula E closely. Hamilton: "So far Formula 1 has always been everything to me. I've been racing since I was eight years old. If I quit Formula 1 one day, I'll probably have to do deal with massive withdrawal symptoms like any pilot who leaves Formula 1. That's why there are other racing series that I could compete in. Look at Fernando Alonso. He is driving IndyCar. Gary Paffett is a bit older than me and is now competing in Formula E. That is the future. So who knows?
Right now, Lewis's contract is running out at the end of 2020. It fits that Mercedes will join Formula E at the end of 2019. Right now Mercedes is preparing its entrance with the HWA team that has Gary Paffett as well as Stoffel Vandoorne under contract. So far the first test runs were positive. Nevertheless, according to world champion Nico Rosberg: "Mercedes doesn't play around," – "I expect them to go for victories right from the start."
For now, Hamilton's passion and focus lie solely with F1: "At the moment, I will try to stay in Formula 1. As long as I'm focused and fit, I want to race there as best as I can." – "All I can say is that I love these wheel to wheel encounters. It doesn't happen that often that I can get that close with a Ferrari in real combat. I love that!"
And even though Ferrari hasn't won any races yet, the season is far from over for Hamilton: "The battle remains intense," he believes. "Ferrari is at eye level. Maybe some of the upcoming tracks are more suitable to them, who knows. Ferrari has a good car, they just couldn't get everything out of it yet. But we all have ups and downs. Therefore, we must ensure that we continue to make progress."
*This article was first published in German at autobild.de/motorsport.