Red Bull motorsport advisor Helmut Marko is angry at the current events in Formula 1: He complains about penalties and demands rule changes.
The five-second penalty for Ferrari driver Sebastian Vettel (31) at the Canadian GP remains topic number one in Formula 1. Dr. Helmut Marko (76) hasn't yet calmed down – on the contrary! The Austrian on the phone with F1 Insider Ralf Bach:
"Sebastian didn't do anything wrong. He had his hands full to keep his car on the track Hamilton could just have passed inside or simply brake. He, too, had a duty to avoid a collision, but he consciously took the risk of a collision in order to gain an advantage. That's why he complained immediately on the radio.

"The penalty for Sebastian is unfair and leaves a bitter aftertaste. The current regulatory framework is in urgent need of change."

"Unlike in football, the race stewards have plenty of time to weigh things up, even to take previous cases into consideration. In Monaco in 2016, Hamilton made a mistake in the harbor chicane and pushed back on the return to the track our Daniel Ricciardo. And unlike in Vettel's case, he did it on purpose. Yet, he didn't get penalized."
Marko continued:
"That's how you destroy the sport. The fans, especially the younger generations, want to see tough fights – by the best pilots in the world – combats between Gilles Villeneuve and Réné Arnoux in 1979 in Dijon have made the sport what it used to be.

"They drove into each other cars twenty times, pushed each other off the tracks, came back in. In the end, they hugged and were celebrated, and no one thought of punishment."
For former Formula 1 driver Gerhard Berger (59), the introduction of permanent race stewards could help. Today's DTM boss to F1 Insider Ralf Bach:

"In Formula 1, always a set of different people decide on race situations. But in DTM, we always have the same people decide. At the last race, South African Jonathan Aberdein was penalized for doing the same as Marco Wittmann in the race before. He, too, got the same penalty."
Marko also warns against punishing Vettel in hindsight for his actions after the race:
"Sebastian has done everything right. When he swapped the P1 board in front of Hamilton's Mercedes with the P2 one, he showed his heart. He has shown publicly what he feels right then. Namely, that he was stolen his victory.

"This shows the youth that one should always stand up for someone's values. Most pilots these days only say what their teams want them to say. Opportunism should be exemplary? Definitely not!

"I want to have drivers who stand firm behind their own opinions. I also said that to Max Verstappen, who two days after Monaco (unsafe pit exit) accepted his sentence so suddenly. He only did that because he didn't want to have any further trouble. The punishment wasn't correct. And Mercedes benefited from that as well."

Does Mercedes have a bonus because they are the world champions?
Marko: "Let's just say: It's noticeable that the rule changes and decisions lately have always been good for Mercedes.
"One example: Pirelli changed the tread of the tires for 2019 so that they no longer overheat. But in 2018 only Mercedes had a problem with that. Suddenly in 2019 only Mercedes gets the temperatures always in the optimal working window. All the others don't. It's peculiar, to say the least.
"We all had the opportunity to react, but the concepts of the cars were all designed for less downforce. Only Mercedes chose a different path. They built a car with extremely high downforce and traction, which in retrospect was exactly the way to handle the new generation of tire optimally."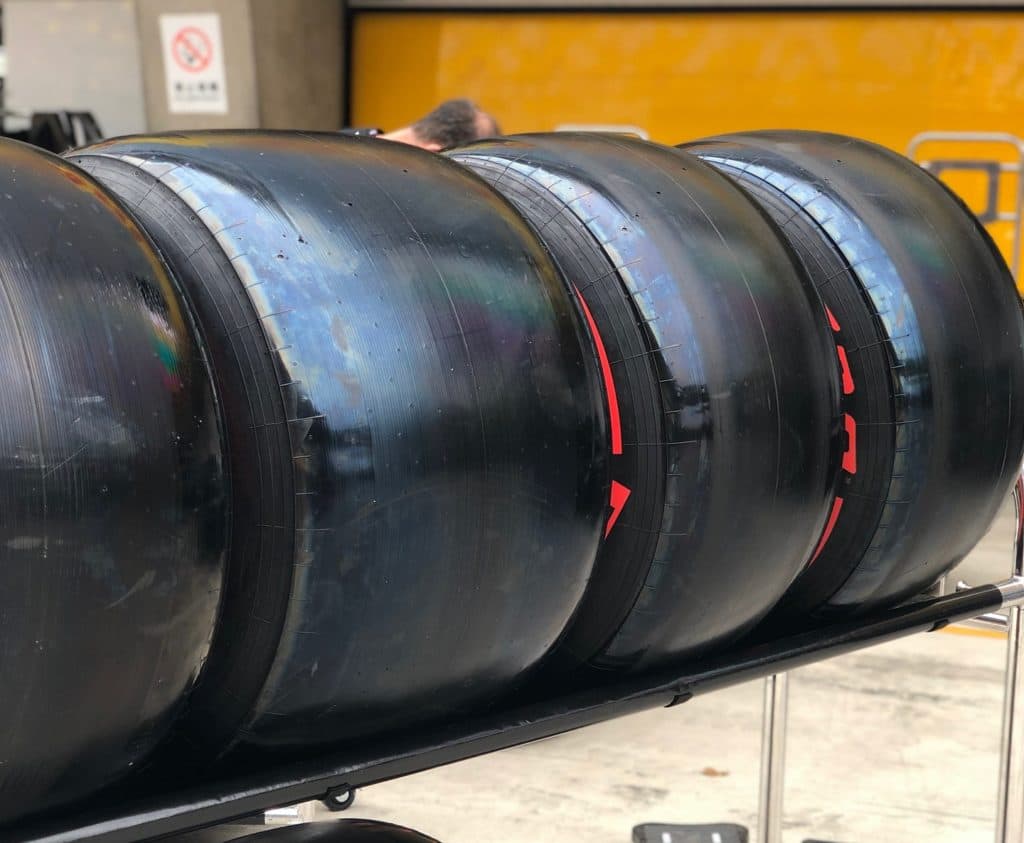 Marko continued:
"Although I can't prove it that Mercedes had received data earlier than we did. But I can't rule it out either.
"In any case, it doesn't promote confidence when you see Liberty Media's company car to be a Mercedes with an official Stuttgart license plate on showing up in the paddock at the previous race in Monaco, driving Pirelli tires on top of that.

"At Red Bull, we will look at the future development of Formula 1 very closely. And there will also be discussions with Pirelli."
In the meantime, Mercedes takes these allegations lightly:
"We can not be distracted by such comments," Toto Wolff answered questions already in Canada.
"Every year we get new Pirelli tires. Sometimes you understand them faster, sometimes you have more trouble with them. As a fair competitor, we make the most of what we're given."

The story continues.
*This article was first published in German at autobild.de/motorsport.