Mercedes will sign the new Formula 1 contract. However, this is not a long-term commitment to the royal class.
By Ralf Bach and Bianca Garloff
Mercedes will remain in Formula 1 as a works team until at least the end of 2021. F1-Insider.com learned from a reliable source: The Stuttgart company will soon sign the new Concorde Agreement for the period from 2021.
However, they are not committing themselves to the top class in the long term. Background: According to F1-Insider.com information, Red Bull has made sure that there are exit clauses in the new, five-year Formula 1 agreement that can be drawn in the annual rhythm. It also means that Mercedes could sell the factory team at the end of 2021 without having to pay a penalty.
F1-Insider.com also learned: An exit as works team or team owner is still not off the table. But because of the Corona crisis Daimler postponed the decision by one year. The exit clause in the new basic contract makes it possible.
Another argument in favour of staying until 2021 was that the technology rules would remain the same and high development costs would be eliminated because the cars are virtually frozen. In addition, there is an budget limit of 145 million euros. For a minimal investment of money, Mercedes could go on the hunt for the eighth World Championship title with Lewis Hamilton.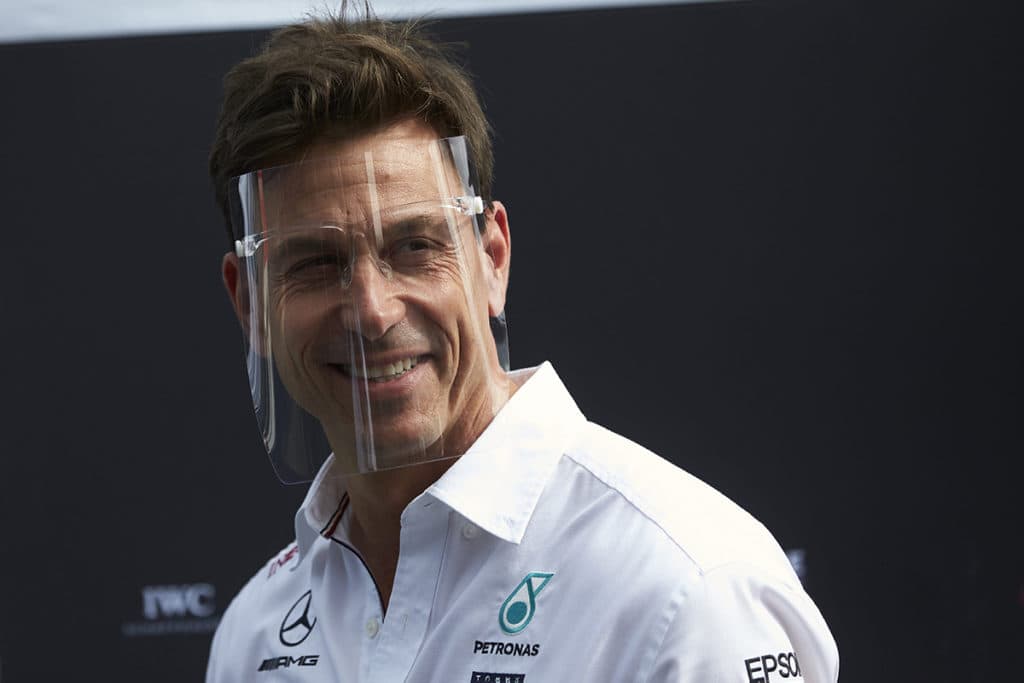 Mercedes team boss Toto Wolff had wanted to avoid signing the contract this weekend. For the Austrian, Mercedes is "the biggest victim of loss of income" in the new Concorde Agreement according to the planned new distribution key, which is also supposed to give the smaller teams more income.
Wolff: "Ferrari keeps its privileged position (the team traditionally gets the most bonus payments; editor), Red Bull compensates losses with Alpha Tauri." Only Mercedes is not appreciated accordingly. The Austrian: "We are of the opinion that Mercedes has contributed a lot to the sport in recent years. Apart from the fact that we are very competitive on the track, we have the driver with the most charisma in the world, and we feel that we were not treated as we should have been treated.
Formula One responded that they don't want to delay the signing of the basic contract any longer now. It is not known whether the royal class has taken another step towards Mercedes.
Translated with www.DeepL.com/Translator (free version)
Follow us on Twitter!