No doubt, Mercedes is unbeatable right now. Fifth double victory in a row at the Spanish Grand Prix in Barcelona. Lewis Hamilton and Valtteri Bottas cementing the team's superiority over all other teams.
Mercedes Sunday Race
How was Mercedes able to even top their past dominance? Toto Wolff gives answers: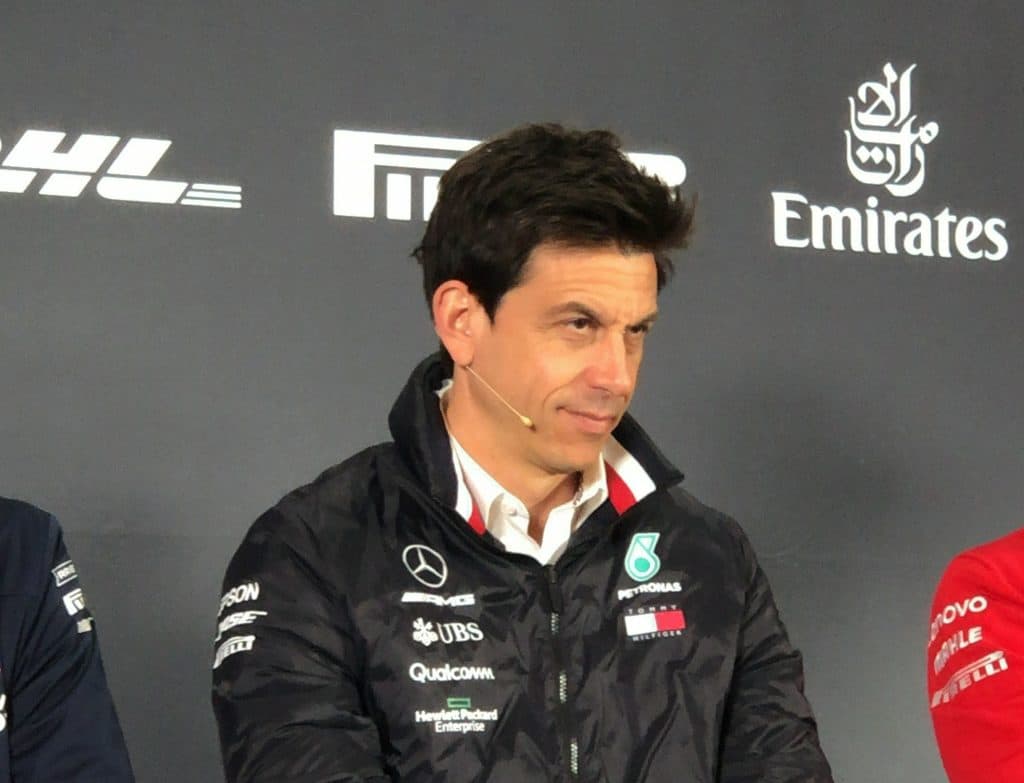 With the fifth double win in a row, the Silver Arrows continue to write history. They even broke their own record of successive double victories from 2014. The result, a whopping 96 points lead ahead of Ferrari in the constructors' championship ranking as the reward for their dominance and ultimately excellent work.
No wonder that journalists and F1 enthusiasts are beginning to ask whether we are witnessing the most dominant and best team of Formula 1 history ever. Mercedes-boss Toto Wolff doesn't want to answer this question, as he felt it would be "arrogant" to answer this question himself. He rather preferred it to answer it much later "in ten to twenty years."
At least he admitted: "That was the best weekend in the last seven years – what we are currently experiencing is not something ordinary, so it is all the more important to remain humble…"
But how was Mercedes able to top their past successes to another level of dominance? Wolff had a guess:

"It's about the different approaches to aerodynamics. We've changed a bit this season, how we develop the car, and how much weight we put on the performance in slow corners."

In Barcelona, Mercedes excelled particularly in the last sector with its slow corners. But Wolff also stated:

"You have to be careful, though. There is no 'one thing' that changes everything in Formula 1. Today it's more about the direction and rate of development, the understanding of the tires and how the car responds it."
"We've been able to boost performance every weekend." Unlike their big competitor, Ferrari.

"They brought a new engine, for example, which was an upgrade, but being fast on the straights is not the only tool you need, you also have to get around the corners quickly," Wolff explained

"We have shown here the potential of our car in the last sector and now I'm looking forward to Monaco."

Is Mercedes automatically the favorite for the narrow city course of Monte Carlo? Wolff warned:

"Monaco has always been a difficult patch for us, and last year Ricciardo was in a league of his own in his Red Bull. So on paper, it will be a challenging weekend for us – both Red Bull and Ferrari definitely have the resources to strike back easily."
Mercedes Qualifying
World championship leader Valtteri Bottas took pole in Barcelona, six-tenths ahead of Lewis Hamilton. Sebastian Vettel and Ferrari couldn't keep up.
What a show of force by Mercedes at the Spanish Grand Prix qualifying in Barcelona! Valtteri Bottas takes the pole position ahead of his team-mate Lewis Hamilton. For the third time in a row! Hamilton lost the qualifying after a mistake in his fastest lap. The final gap: Six-tenths of a second on the Finn.
With a time of 1:15.406 minutes Bottas also achieved a new track record even though Mercedes actually had less downforce with the new aero package they brought to Barcelona.

"This clearly strengthens his position in the team," commented Sky TV expert Ralf Schumacher.

"That gives me a real boost. I feel better and better in the car." Bottas commented
"We want a one-two result tomorrow, but in reverse order," Hamilton sent a warning shot to his teammate after qualifying.
Though he adds: In this form, "Bottas is currently unstoppable."
Another "Star Wars" in the Making?
It's exactly three years ago since the epic clash between Lewis Hamilton and Nico Rosberg here at the Spanish GP in the first round. Will there be another battle between two Mercedes drivers?

"We behave like gentlemen – we always had a lot of respect and it will remain that way," explains Hamilton. But that he takes Bottas more seriously this season illustrates one of his recent statements :
"It was to be expected that he would take a small step forward because this year he has my second engineer of recent years," Hamilton explained on Thursday in Spain.
Before the season there were some personnel changes within the Mercedes team. Hamilton's former performance engineer Riccardo Musconi moved over to Bottas's side of the garage and is now working on his car. Bottas's former racing engineer Tony Ross, on the other hand, joined Mercedes' Formula E project late last season.

"That's a nice helping hand for Valtteri, and he can learn a lot from that and profit," explained.
"The things he's doing on the track right now, my engineer obviously encouraged him – in terms of attitude and so on – he's definitely heading in the right direction," Hamilton continues.

As a result, Hamilton explains: "Of course, when you remove an element (from a winning formula), no matter what, you are not as strong as you are with something you've built up for six years." But Hamilton also emphasizes:

"We will fight back and be even stronger."
Rosberg: "Never Provoke Lewis"
Ex-rival Nico Rosberg wouldn't be surprised if that didn't motivate Hamilton even more:
"You should never provoke Lewis, if he gets angry, then he is even more motivated, more concentrated than ever, then he bites like a terrier," Rosberg explained.

Meanwhile, Mercedes sports director Toto Wolff tried to calm down the excitement of a pending drivers' war:
"We want that they are lions in the car – so you can't expect them to behave like sheep, but the respect must, of course, be present."

Nevertheless, the Austrians admitted of being reminded of Barcelona 2016. But according to him, there were fundamental differences:
"There are hardly any games going on in the background, which makes me very happy, but we have to be careful because we have already seen a relationship be torn apart," Wolff added.

If he found such tendencies again, Wolff would intervene much earlier: "As much as then (Hamilton / Rosberg) we will not let it escalate again," he warns both his lions.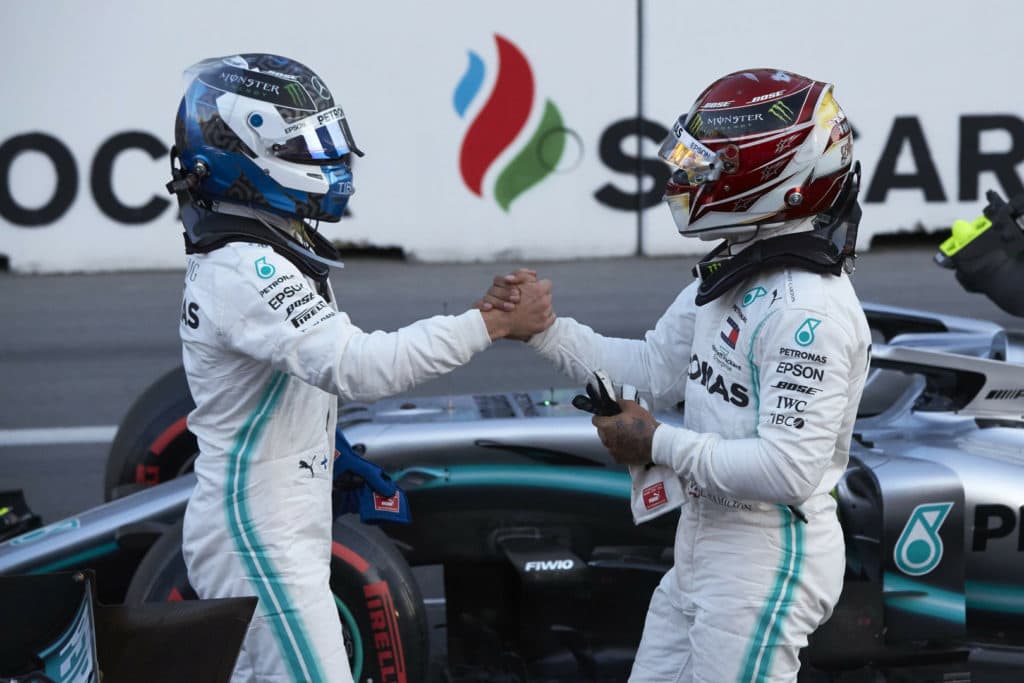 *This article was first published in German at autobild.de/motorsport. Credit: Michael Zeitler