Mick Schumacher turned demo laps in the same Ferrari his father Michael won the world championship title in 2004. For everyone involved it was a very emotional moment.
On Saturday Mick Schumacher had his great moment in front of a home crowd stepping into the same Ferrari his father Michael won the 2004 championship title (3.0-liter V10, over 900 hp). It's the same Ferrari that his father Michael Schumacher (50) not only won the German GP in Hockenheim in 2004 but also his seventh title. Mick will have another chance to impress the crowds before the driver's parade on Sunday.
In an interview before the Saturday run he had this to say:
"I have a lot of good memories of Hockenheim, especially last year when I won the European Formula 3 title here. To drive this car at a Grand Prix is incredible. I am very excited and I hope everyone will have as much fun as I do."
"The F2004 is a symbol of great times in Formula 1 and I can Imagine that some viewers will remember these times. I will do my best to bring back these amazing memories."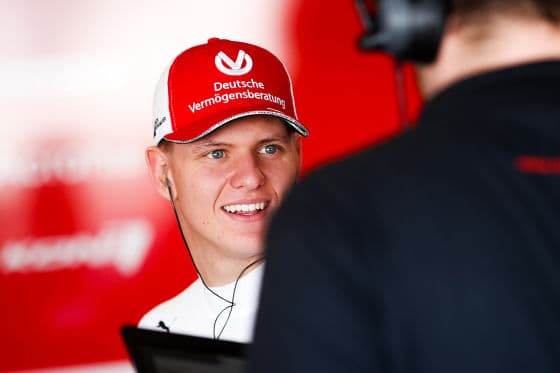 "I would like to have driven a few test laps, but we have to wait and see… I would like to thank the owner of the car and Ferrari for making this possible."
Mick Schumacher can't remember the victories of his father in 2004, however:
"I know what he achieved in the F2004 and that he won the race in Germany that year, but I was too young to remember. I looked at the highlights, but no memories of my own. I remember more about the races in our home garden at home."
For the German fans at the Hockeheimring, it should be a real highlight – it might their last one for a while. For 2020, no race is planned in Germany.
*This article was first published in German at autobild.de/motorsport.