Traditionally, the Formula 1 teams bring their own motorhomes to the paddock for the opening of the first European race year. Three teams have upgraded. Two teams stand out of the crowd: Red Bull and Toro Rosso.
New F1 Team Hospitality Homes
The old Energy Station has been replaced by a new wooden cabin. However, using the word cabin is a gross understatement. The new hospitality is even bigger than the old one. With over 1,221 square meters, the two teams and their guests will be spoiled.
Striking is also the new look: The former steel frame construction has now made room for a wooden, comfy atmosphere. But all this has its price. For bringing everything to a race track, Red Bull needs 31 trucks and three days to unfold their new hospitality center to its full beauty.
@bgarloff

@bgarloff

@bgarloff

@bgarloff
There are two more teams presenting their new houses on wheels: Haas Rich Energy and Racing Point.
With Racing Point it's obvious. Thanks to a new owner, Billionaire Lawrence Stroll, there is no need to be overly stingy anymore. The new motorhome even has a name: The Point. It extends over three floors and is partly lavishly furnished.
@bgarloff

@bgarloff
By the way, Mercedes does not have a new motorhome, but a new technology truck with a new engineering office.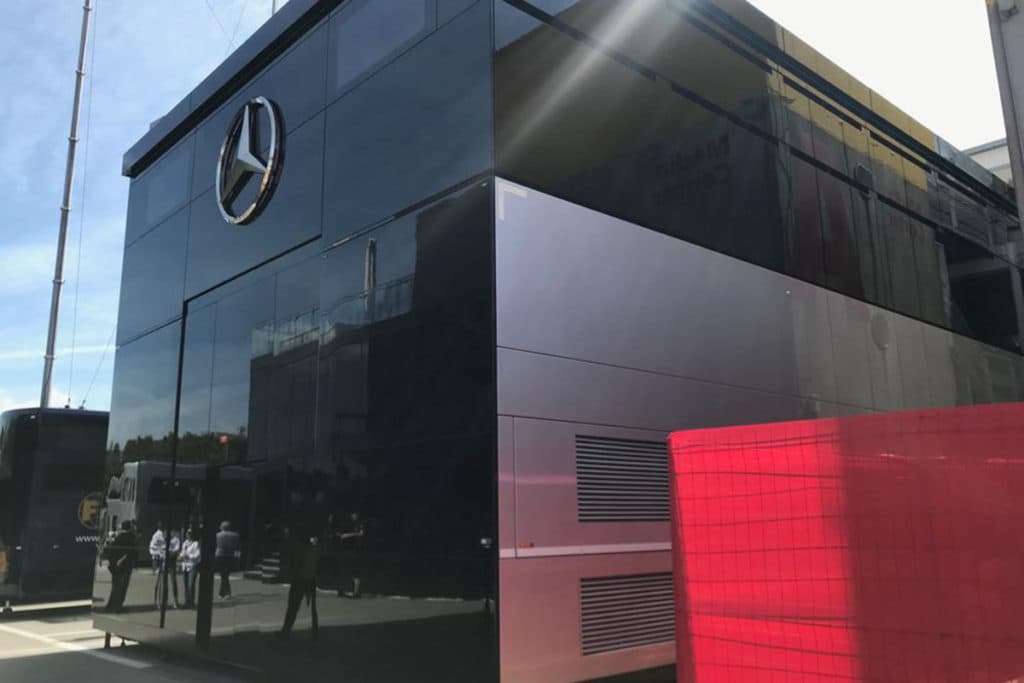 *This article was first published in German at autobild.de/motorsport.