Renault team principal Cyril Abiteboul puts Nico Hülkenberg under pressure. It could be the end for the German Formula 1 driver at the French team.
The self-inflicted loss at his home Grand Prix in Hockenheim could have serious consequences for the Renault driver Nico Hulkenberg (31). Renault team principal Cyril Abiteboul (41) now threatens not to renew the existing contract with the German which will expire at the end of the season.
The increased pressure has its reasons. Hülkenberg had been on the way to a podium finish at the chaos race in Hockenheim last weekend before he lost control of the car and crashed into a wall.
It was a disaster for the whole Renault team as they had already counted on scoring vital points. Now, in an interview with the French car magazine Autohebdo, Abiteboul made his frustrations clear: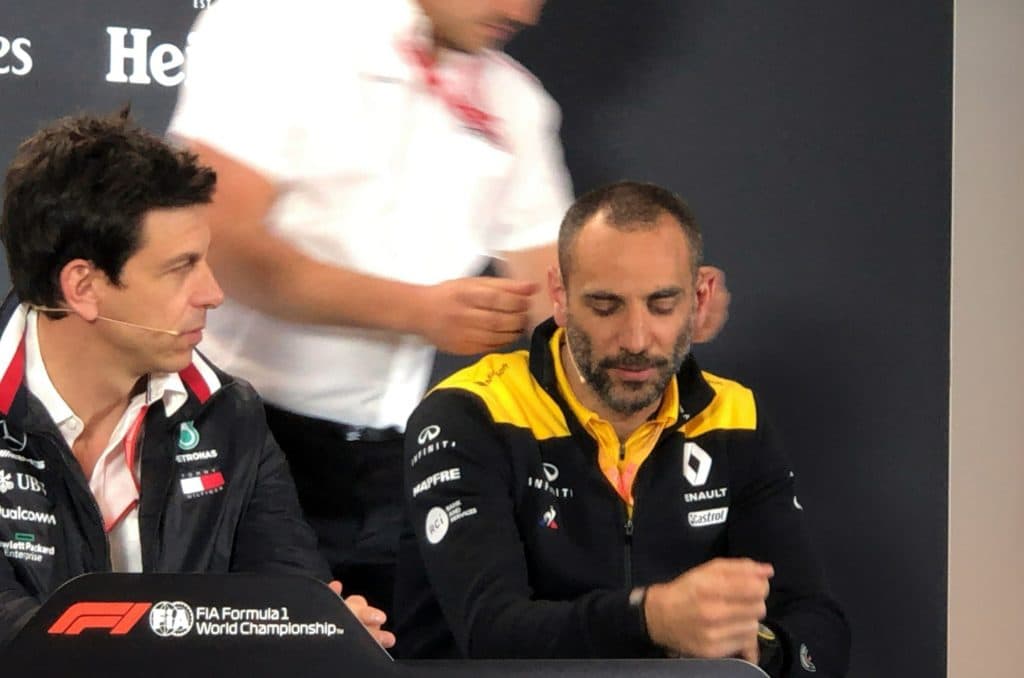 "The last few seconds destroyed an otherwise great weekend for Nico. It was just frustrating, we all had tears in our eyes."
For Hülkenberg the crash in Germany couldn't have come at a worst possible moment. We all know, Mercedes team principal Toto Wolff is trying hard to bring back his French Junior pilot Esteban Ocon to Formula 1. Renault is one of the first addresses.
Abiteboul: "Let's be honest, at the moment we are checking all the options we have for the future, and Nico knows that."
Has Abiteboul already made a decision after the fateful race in German? The following sentence might point in this direction. Abiteboul:

"It's going to be a very emotional decision, but whenever Nico is about to achieve great things, he slips away and sabotages himself."

One thing is for sure, Hulkenberg is now in a very tight spot, even though he himself reaffirmed to ABMS two weeks ago that his future would lie with Renault: "I expect to stay with Renault."
*This article was first published in German at autobild.de/motorsport.