F1 testing is always a book with seven seals. Ferrari continued to set the pace. The other top teams couldn't keep up, at least so it seams. The report after two days of testing.
Actually, there is only one definite lesson after the first winter tests of 2019: Ferrari dominates. After the first two days of testing, Charles Leclerc took over from Sebastian Vettel, so far the best times for the Ferrari rookie with over 138 laps on the second day without any implications or accidents.
The Monegasque was a tenth of a second slower than Vettel the day before. More important: Leclerc completed 157 laps without any mistakes on his first day of testing.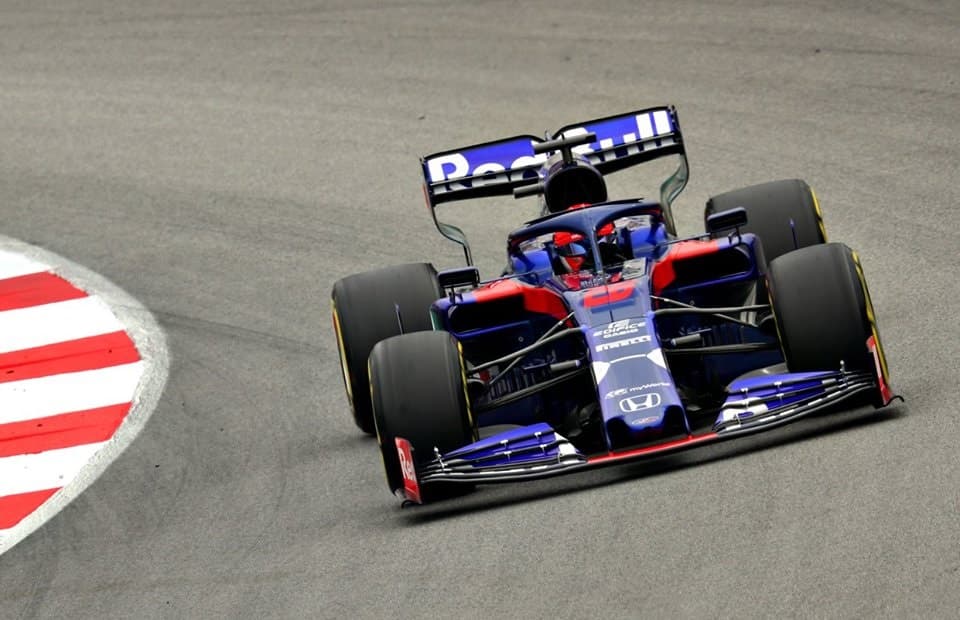 Not everyone accomplished such a feat. Rookie Alex Albon turned his Toro-Rosso-Honda twice. The first time less than three minutes into his first test!
"Our fault", confirms team boss Franz Tost. "We had tried something on the steering wheel."
Pierre Gasly, who switched from Toro Rosso to Red Bull, even sank his new Honda into the barriers damaging the rear.
At least the Honda engine seems to be working well. At top speeds on long straights, you can always find a Honda engine among the fastest teams.
Mercedes led the tables in terms of kilometers run – 163 laps, six more than Ferrari. But lap times are nothing to be proud of. Valtteri Bottas was 1.3 seconds slower than Leclerc and Lewis Hamilton even 1.7 seconds slower than the Ferrari rookie.
But every team still keep their cards close to the chest, Ferrari included. Just look at Lando Norris in McLaren-Renault who achieved best sector times in the first sector. It seems that McLaren enjoys some progress this year..
Unfortunately, that can't be said about Williams. The British team wasn't even present for the first testing days.
Day Two of Testing:
1. Charles Leclerc (Ferrari): 1:18.247 Min. (157 laps) (Tires C3)
2. Lando Norris (McLaren-Renault): 1:18.553 Min. (104) (C4)
3. Kevin Magnussen (Haas-Ferrari): 1:19.206 Min. (59) (C3)
4. Alexander Albon (Toro-Rosso-Honda): 1:19.301 Min. (132) (C4)
5. Antonio Giovinazzi (Alfa-Romeo-Ferrari): 1:19.312 Min. (101) (C4)
6. Valtteri Bottas (Mercedes): 1:19.535 Min. (89) (C3)
7. Pierre Gasly (Red-Bull-Honda): 1:19.814 Min. (92) (C3)
8. Nico Hülkenberg (Renault): 1:19.837 Min. (95) (C3)
9. Daniel Ricciardo (Renault): 1:19.886 Min. (28) (C3)
10. Lewis Hamilton (Mercedes): 1:19.928 Min. (74) (C3)
11. Lance Stroll (Racing-Point-Ferrari): 1:20.433 Min. (79) (C3)
12. Pietro Fittipaldi (Haas-Ferrari): 1:21.849 Min. (13) (C3)