Red Bull has a new bull for its team – Pierre Gasly – and the newcomer sets an immediate challenge to Max Verstappen. Here are the details to one of the most exciting team battles for 2019.
Red Bull: "Gasly gets time to challenge Verstappen "
No doubt Pierre Gasly (22) is full of confidence for the new season. The Frenchman who made the jump from Red Bull junior team Toro Rosso to the elite Red Bull Racing squad, won't settle for #2 status but to challenge "wunderkind" Max Verstappen right from the first race.
Gasly: "I'm not here to be the #2 driver, that's not what I want and what I'm happy with."
Red Bull Motorsport Advisor Helmut Marko (74) supports his newcomer's ambitions. In an interview with German car magazine, AUTO BILD MOTORSPORT, Marko confirms: "He is not a number two pilot, and "team order" is not what we do at Red Bull."
However, the Austrian racing expert adds: "Max took another step forward in his racing career last season and Daniel Ricciardo was the victim of that evolution. We will give Gasly the time he needs. My guess is that he'll be closer to Max in qualifying than in the actual races. This is normal for a rookie at a top team. "
Verstappen E-Sports Champion
How hard the battle with Verstappen could get this new season, can be seen in Verstappen's drive to perfectionism something he has developed over his long racing career.
Even at online racing (eSports racing) he always wants to be the best. Verstappen has already set two world records in the online racing game iRacing.
In an interview with Motorsport-Total.com his eSports racing team-mate Atze Kerkhof explains Verstappen's secret of success:
"What Max does is almost impossible to duplicate, he drives so well, and the fact that it becomes so obvious in the SimRacing shows how good he is. He's already so fast that he beats the complete world elite of e-sports."
Kerkhof continues, "He's extremely ambitious, and if someone beats his time, he works even harder to get back on top."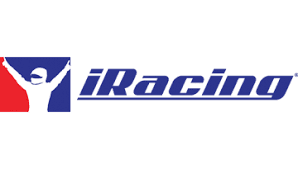 Kerhof also has an explanation for why there are plenty of crashes and emotions in the online world. In a video that went viral Verstappen was seen as intentionally crashing into a competing driver.
The reason Kerkhof explains: "The problem is that these racing sessions take place on public servers, and because Max is such a well-known racer, of course, everyone wants to challenge him."
Verstappen's crash victim was one of those online players "who wait a long time to race Max, and then just to provoke Verstappen by destroying his laps." Surely, for an ambitious person such as Verstappen it was a reason to get emotional.
After all, these online races on the computer are also a kind of training for Verstappen that he takes very seriously.