Ferrari was supposed to bring a new engine unit to Spa. That plan was scrapped. Sebastian Vettel explained why:
Ferrari team principal Mattia Binotto had announced an engine upgrade in Hungary. Ferrari actually wanted to bring the third stage of a new engine unit to the Belgian GP. The same had also been reported by the Italian and Spanish media. Now a complete U-turn:
According to information that is available to ABMS and F1 Insider the Scuderia postponed the engine upgrade, even the Italian team worked on an upgrade during the summer as its competitor Mercedes did.
Even in Monza it still not certain whether the new engine will be used. On Thursday in Spa Sebastian Vettel confirmed:

"For us, the plan is clear. We won't have a new engine…."

"After realizing that there is a gap, it's crucial for us to come to the right conclusions, which will take a bit of time."
This can only mean Ferrari wants to make sure that the next step is a clear step forward. Vettel explained:

"In the second half of the season, it will be even more important to see that things are going in the right direction because next year the rules will be more or less the same. We have to catch up and take steps forward."
Whether Ferrari's engine strategy is beneficial remains to be seen. Mercedes, so much is clear, powers ahead into the second half of this season. Both the factory team and their customers get the third stage of their engine unit. Tests at the factory demonstrated improved performance and durability, according to a Mercedes spokesman.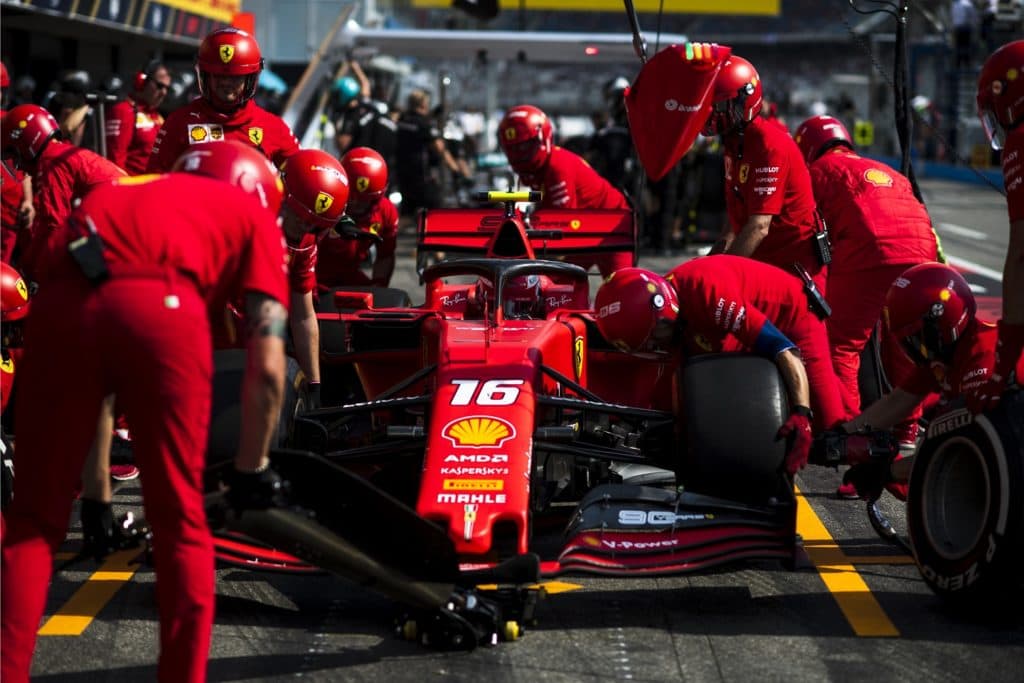 It's exactly at Spa, where Mercedes seems to be powering ahead and Ferrari reversing gear. The track in the Ardennes is considered a power course, where Ferrari, with its advantage on long straights, wanted to finally record its first victory of the year.
Evidently, that's exactly what Mercedes wants to prevent at all cost. Vettel admitted:

"I don't know what Mercedes has in the bag, but if they bring a lot of power, it will, of course, be tough for everyone…"
Lewis Hamilton on the hand tried to lower expectations:

"In terms of performance, it's only a small step, probably not even half a tenth of a lap."
Making it, even more, challenging this coming weekend is Honda. They too brought another engine upgrade to Spa. However, the upgrade will only be used in the cars of Alex Albon (Red Bull) and Daniil Kvyat (Toro Rosso).
Hence, Albon would have to start with a penalty on the grid for his first Red Bull race.
*This article was first published in German at autobild.de/motorsport.