Herbert Diess praises Formula 1 and shoots against Formula E – although two VW brands are involved in the electro-formula.
This statement by VW CEO Herbert Diess astonishes the motorsport world: "In my personal opinion, we should continue with racing," he writes on the business platform LinkedIn. "Formula 1 will become CO2-neutral by using synthetic fuels. It's much more exciting, fun, more racing and a better technical competition than Formula E, which does a few laps in city centers in game mode".
More to read: Hulkenberg rejects Mercedes
This is an explosive response to an article by Bill Gates on the CO2-neutral mobility of the future – for two reasons!
Firstly, this massively devalues Formula E. This is surprising because Volkswagen is launching two brands in the electric formula: Audi and Porsche. So the two Formula E teams should not be too enthusiastic about this.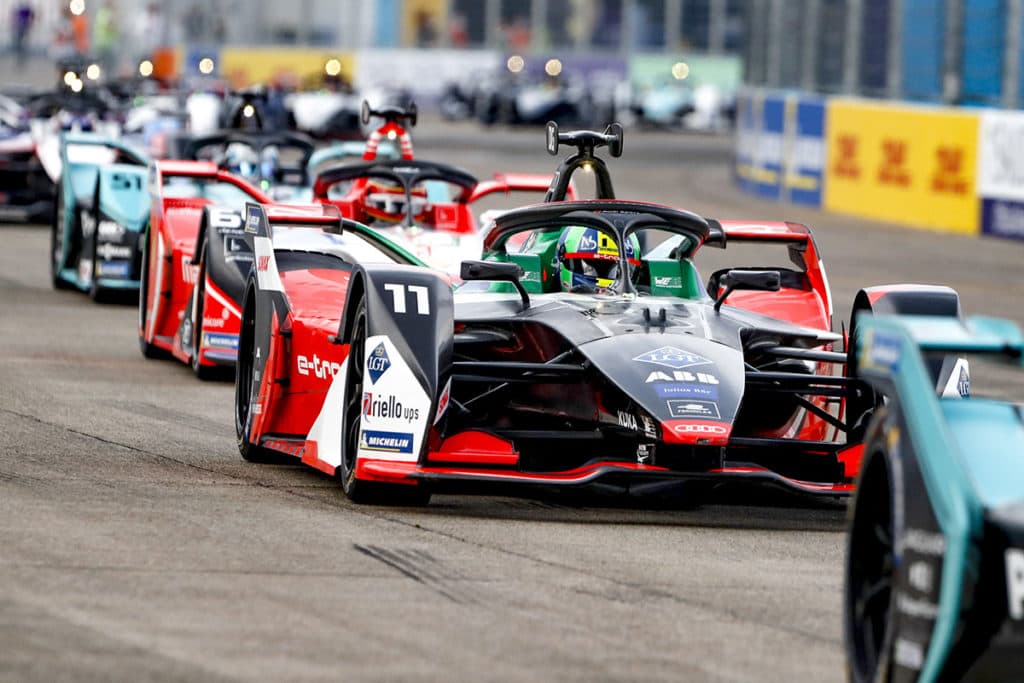 Even more: VW has left all racing series with combustion engines, most recently the World Touring Car Cup. The reason: The company wants to concentrate fully on e-mobility. Hence the record rides with the Volkswagen ID. R prototype – starting with the famous Pikes Peak mountain race and ending with the electric green hell record at the Nürburgring.
But suddenly VW boss Diess is strewing roses for the Formula 1. For years the company has been associated with Formula 1 time and time again. Porsche had last flirted with an entry from 2021. But the truth is: In 70 years of Formula 1, VW has never been involved!
But the fact that Formula 1 wants to gradually switch to biofuel (100 percent from 2030) seems to make the royal league interesting again for car manufacturers like VW. Remember: The last F1 newcomer on the engine market was Honda 2015 – never before has there been no newcomer for so long.
Translated with www.DeepL.com/Translator (free version)
Pictures: Pirelli; Audi
Follow us on Twitter!