In Spielberg Ferrari wants to demonstrate a better performance than in France. Binotto admitted: New parts didn't work.
"If our goal was to catch up with Mercedes, we failed."

Sebastian Vettel's frank response in France was brutal. Ferrari team boss Mattia Binotto saw it differently.

"The gap in France was not as big as in Barcelona."

Ferrari lost eight-tenths of a second in the last sector. Unfortunately, this trend continued in Le Castellet as well. In the last sector, in France Ferrari lost again about 0.6 seconds but less than in Barcelona.
Still, that wasn't enough for all the new parts the Scuderia brought to France.
This week, even Ferrari team boss Mattia Binotto admitted that the upgrades didn't work as well as expected. The Italian:

"We will look at some parts in Austria again to get a clearer picture of why the updates in Le Castellet didn't work as expected."

The new flooring which was tested in France will be reattached in Spielberg. The goal:
"We want to generate more downforce, without losing the top speed.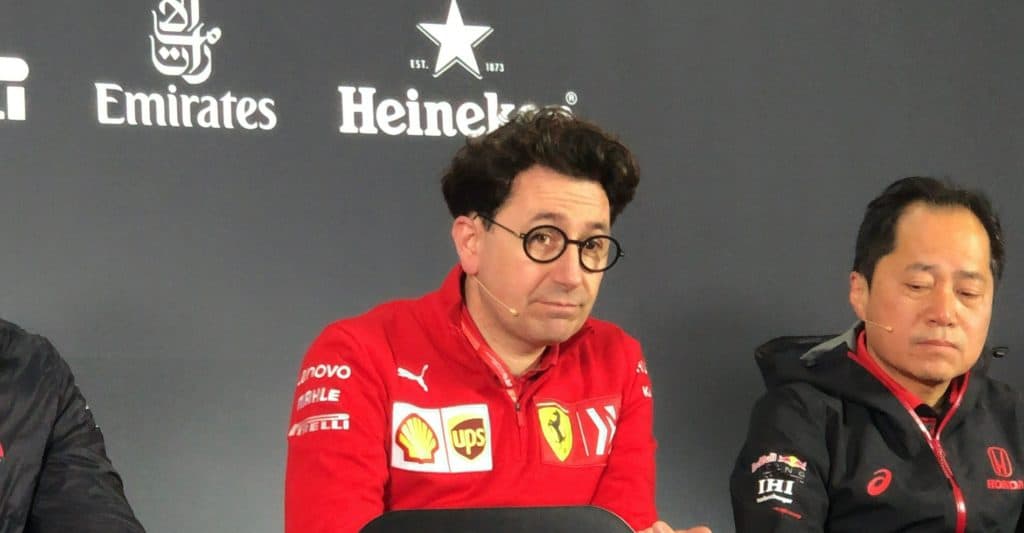 "We want an aerodynamically efficient car that will make the tires work more sustainably and consistently."
In the meantime, Vettel's team-mate Charles Leclerc had some clear messages:

After shortening the gap to 2: 6 for the qualifying standing among the Ferrari drivers, he announced:
"I improved in qualifying last time, especially in Q1 to Q3. I want to build on that and find further ways to improve myself."
Sebastian Vettel himself, however, remained surprisingly calm:
"We are not looking too much to the left and right. The key to getting faster is up to us. We have to improve and start putting on pressure."
Vettel hasn't lost his motivation:

"Of course we would rather be in a better situation. Unfortunately, we are not. That's why we have to work better than them to fill the gap."
*This article was first published in German at autobild.de/motorsport.