McLaren celebrated a small resurgence in France on Saturday. Both cars ahead of Sebastian Vettel! One reason is the Pirelli tires.
Again the tires took center stage in qualifying. Mercedes unassailably in front, Ferrari – especially Sebastian Vettel – with tire problems.
Alas, the McLaren-Renault with Lando Norris and Carlos Sainz in 5th and 6th place are ahead of Vettel. Yes, you read correctly! The same team, that often failed to progress beyond Q1 in the last few years and whose last victory is from 2012, is now the best of the rest.
It's obvious that this year's tires, with their thinner tread and different construction, only work well on the Mercedes cars – and on the McLaren! All other teams are still struggling to make the Pirelli tires work for them.
Haas team principal Günter Steiner to ABMS and F1 Insider:
"It's a real rollercoaster ride. Sometimes they're working perfectly, sometimes they don't. But it's like a lottery. We still don't know exactly why that is. It's just not in the best interest of the sport that the tires have such an impact on success and failure. Only Mercedes knows what to do to get the tires to work properly. In Mclaren's case, it's just sheer coincidence. "
McLaren team boss Andreas Seidl sees this differently. The Bavarian to ABMS and F1 Insider:

"It's true that we are pleased with our performance. But it's not true that this is just a coincidence. We know exactly what we need to do to get the tires working. It wouldn't be appropriate to change the tire specifications mid-through the season."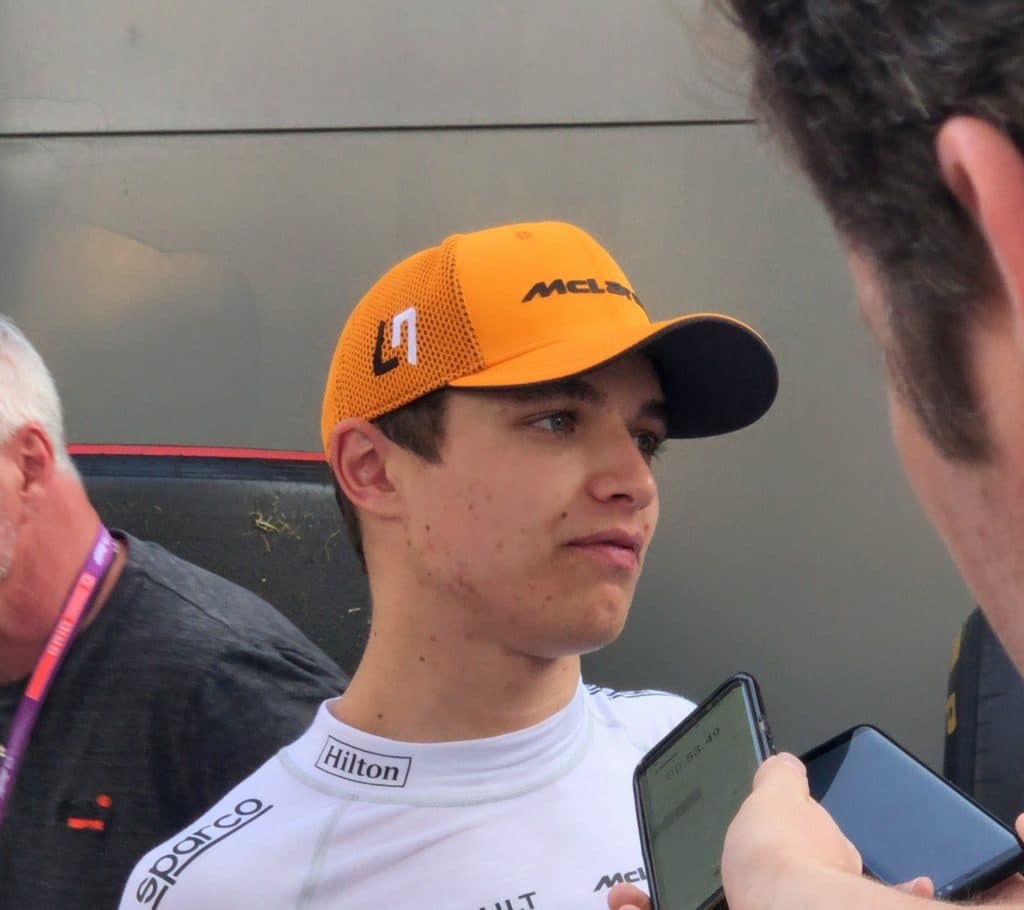 This leaves McLaren out of the alliance that comprises Red Bull, Ferrari, and Haas who would rather prefer to return to the old tire specifications from last year. But in order to get this through seven of the ten teams have to agree to that.
Red-Bull chief advisor Helmut Marko is frustrated:
"How is that feasible? Mercedes has his satellite team Racing Point on its side and McLaren. In the end, Formula 1 is the clear loser in all this and of course the fans."

McLaren, so far, is on the winning side.
*This article was first published in German at autobild.de/motorsport.