Nico Rosberg in an exclusive interview about the Formula 1 season 2019, Mercedes success, Lewis Hamilton and Sebastian Vettel at Ferrari.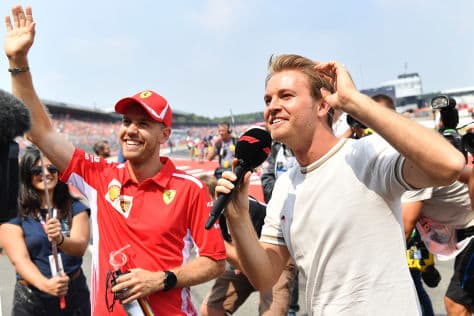 "Vettel lacked the support"
How can Sebastian Vettel beat Lewis Hamilton in 2019?
Nico Rosberg (34): He has to lay down a perfect season, he must have the full support of Ferrari and he must see that his new teammate Charles Leclerc does not annoy him too much. I'm looking forward to the duel. Because Leclerc will also want to prove himself that the trust in him is justified. However, the change at the top of the team will have a positive effect on Sebastian. He also lost the title in 2018 because he lacked 100% support. That should be different this season.
And if it still doesn't work out; do you think he could jump ship to Mercedes?
Mercedes is always on the agenda, but next to Lewis that is rather difficult.
Mercedes is in its tenth year in F1 as a factory team. It has won five doubles titles (drivers and constructors' championship). How special is that?
That's unique in sports history. The competition is so fierce and to stay on top for such a long time – is a tremendous achievement. It's one thing to win, but another to dominate. Something that Michael Schumacher had achieved. Most notably, even Paddy Lowe, the number one technical engineer, was replaced after three years. To continue the success is a great achievement by Toto (Wolff) and Niki (Lauda). Always analyzing themselves, staying courageous and making changes when the time is right. You have to honor and respect these skills.
You were there since 2010. When did you feel for the first time that something big is growing?
That was in 2013, suddenly we got a really good car out of nowhere. And you have to pay tribute to Ross Brawn (Team Principal from 2010 to 2013). Because he brought in two key people: Mike Elliot and Aldo Costa.
And Michael Schumacher?
Michael AND I, we both had our share of contributions. We both pushed without end and tried to turn "all screws." That makes me very proud today because I was there from day one. I went through the rough times, and in the end, experienced the greatest success.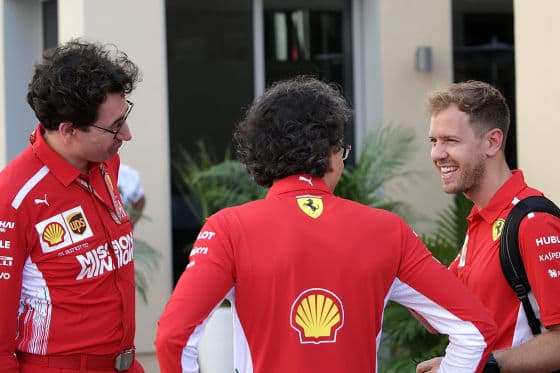 And you beat the currently best Formula One driver – Lewis Hamilton. With this fact, is the title worth even more?
No. I already knew how good he was. His titles after 2016 didn't change that. It was perfect that I had him as a teammate because I could just beat him in the same car.
Your successor Valtteri Bottas hasn't achieved this yet. Does he even have a chance?
In individual cases, yes! Seen over a whole season, well, that is a whole different matter. But even then: If Lewis does not have a top car, the motivation can quickly drop. And that Lewis also experiences such periods, this is something we all know!