The royal class of motorsports depends more and more on its tires. All about the tire dispute between the top teams and Pirelli.
Unity is an exception in Formula 1. Discord, strife and pointing fingers are part of F1's DNA and deeply ingrained in its culture.
There is always a topic of dispute. At the moment, the focus is on Pirelli's tire monopoly, which degenerates Formula 1 into a tire lottery. As was announced on Thursday there will be a big meeting between the teams and Pirelli during the Austrian Grand Prix on Friday at 9 a.m.
Background: After the eight Mercedes wins in the first eight races in 2019, the discussion broke out among the teams, whether Pirelli's new uniform tire type for 2019 with its stiffer construction and a 0.4 mm reduced tread thickness benefits the Mercedes team more than others. However, Lewis Hamilton justified the current tire specification:
"The tires were even worse last year. To push like in France in the end or putting pressure on Vettel like in Canada wouldn't have been possible in 2018."
It's understandable, that Hamilton uses these arguments. For Sebastian Vettel, it's clear:
"The fact is, Mercedes is doing a good job with these tires and we have to catch up, and the fact is we're among the teams that have more problems bring the tires to work."
This seasons tires with a thinner tread work only on the Mercedes and partly on the McLaren cars. All other teams are still puzzled by the tire riddle. Haas team principal Günter Steiner:
"It's a real rollercoaster ride. Sometimes they're working perfectly, sometimes they don't. But it's like a lottery. We still don't know exactly why that is. It's just not in the best interest of the sport that the tires have such an impact on success and failure. Only Mercedes knows what to do to get the tires to work properly. In Mclaren's case, it's just sheer coincidence. "
McLaren team boss Andreas Seidl sees this differently. The Bavarian to ABMS and F1 Insider:
"It's true that we are pleased with our performance. But it's not true that this is just a coincidence. We know exactly what we need to do to get the tires working. It wouldn't be appropriate to change the tire specifications mid-through the season."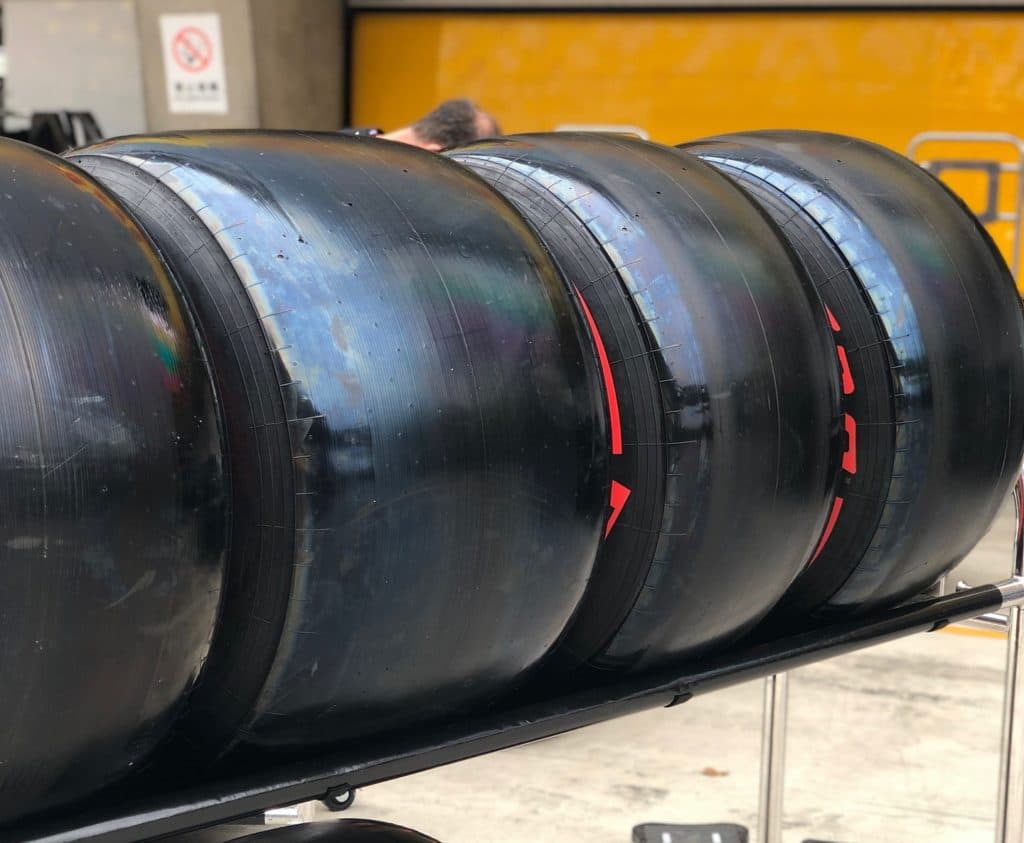 This, however, has already been done before. After urging from Mercedes, Pirelli brought new tires to three races in 2018 (Spain, France, United Kingdom) which were the bases for the new tires this year.
"With the result," according to Helmut Marko, "that Mercedes didn't have any problems with overheating rear tires as before. This season, it's the other way around. Mercedes gets the tires into optimal working condition…"

Haas-Boss Steiner added:

"In principle, Pirelli just raised the temperature window by one notch, so perfect for Mercedes, but bad for everyone else."
The question remains: Did Pirelli change the tire specification in 2018 due to pressure and complaining from Stuttgart? Hence, the Italians now insist:
If there are no acute security concerns, seven out of ten teams will have to demand a change, otherwise, everything stays the same.
However, to find an alliance of seven teams will be difficult this time around. Red Bull Motorsport Advisor Helmut Marko is frustrated:
"How is that feasible? Mercedes has his satellite team Racing Point on its side and McLaren. In the end, Formula 1 is the clear loser in all this and of course the fans."
Marko defends the sport which has lost more and more of its interest due to the Mercedes dominance.
"In Formal 1, we are not required to give any team an advantage. We are committed to the fans, so that they see the best possible racing."
He was one of the first to openly criticize Pirelli which forced Pirelli to respond promptly to these allegations.
But for Marko it is not only the tires. Overall, Marko fights for more equal opportunities and draws a comparison to MotoGP:

"In the MotoGP world championships, the teams that are new, re-enter or haven't had any success get technical concessions."
"More engines per season, more test drives, engine development from the start of the season are possible. This allowed Ducati, Suzuki and KTM to catch up with Honda and Yamaha.
"Now all six brands are often in the top ten. In Formula 1 even Honda has never won with the 1.6-liter engine in more than four years.
"In Formula 1, it's almost impossible to catch up. "
Very important to Marko:

"I don't understand why I have to defend myself when I address the current tire conditions. Sure, we were dominant with Vettel for four years, but never as dominant as Mercedes today. We rarely won double victories. More importantly, when we dominated, we were slowed down by various changes during the year.
"First it was the rear wing. Then there was the change to the exhaust diffuser. All changes were possible during the season. Not today. Everyone should ponder that for a moment why that is!"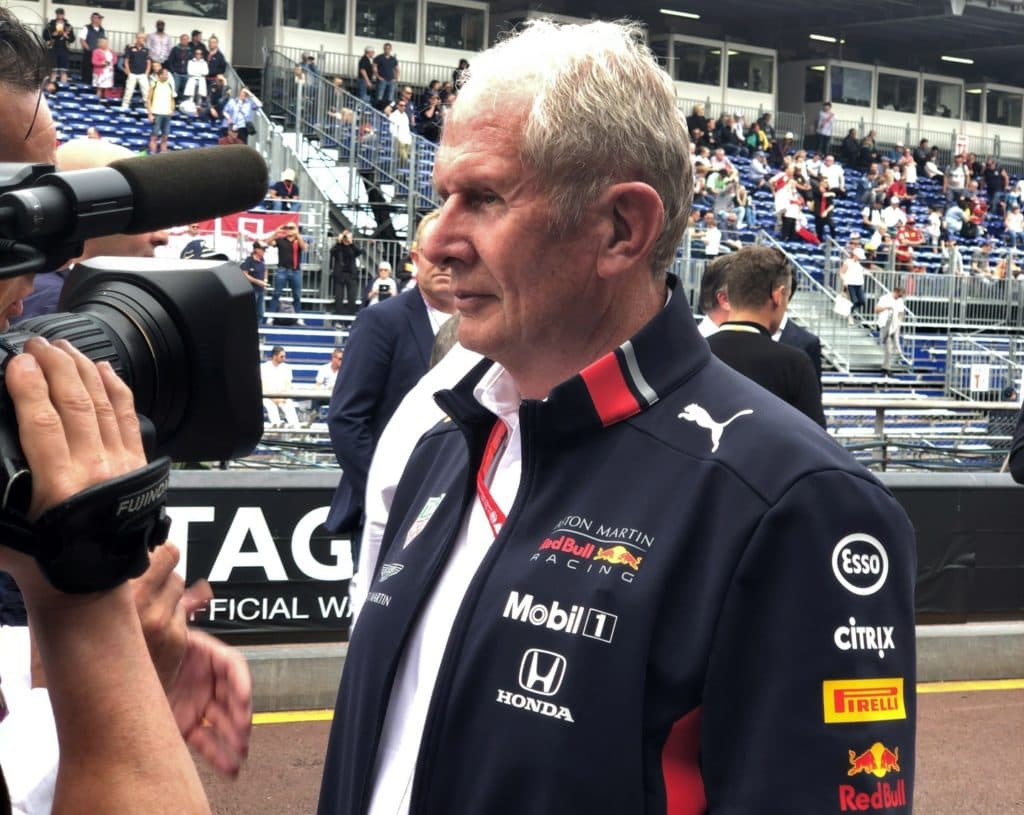 *This article was first published in German at autobild.de/motorsport.