Sebastian Vettel makes it clear at Thursday's press conference: He wants to return to Red Bull. But …
Sebastian Vettel (33) tried hard to hide his bad mood at the FIA press conference. Only in the morning his confidant Helmut Marko (77) had to tell him with a heavy heart: "There is no possibility to return to Red Bull at the moment."
Marko even admits this. To F1-Insider.com he says: "I spoke to Seb about the situation this morning. Our second cockpit is currently occupied by Albon, who is half Thai, and Red Bull is 51 per cent Thai."
The reason must have hit the German, who put Red Bull in the history books by winning four consecutive World Championship titles between 2010 and 2013, particularly hard. There is no doubt about his ability, and there will be no doubt about his abilities in the future. It's mainly about business constraints, which have prompted Red Bull boss Dietrich Mateschitz to refuse Vettel.
The hurdle is Albon
The hurdle that stands in the way of one of the biggest reunions in sporting history is Alexander Albon (24). Albon is the current Red Bull driver alongside wonder boy Max Verstappen. Albon is also doing a halfway good job. But his Thai passport more than makes up for the three to four tenths of a second that he drives slower on average per lap than his Dutch team mate Max Verstappen. The reason: 51 percent of the Red Bull Group is owned by a Thai family who want to see Albon sitting in the main Red Bull car. They give their fellow countryman the decisive wings that Vettel simply does not have, despite his joint successes with Red Bull and his reputation
READ MORE: DOES RED BULL BRING BACK VETTEL?
For Vettel, who despite his intelligence also has a romantic streak and therefore (still?) believed that in the end only performance counts, a small world must have collapsed. A four-time world champion in his prime cannot find a job after separating from Ferrari? This question, which is actually irrational and would hardly make sense in a world outside Formula 1, this is the question he has to ask himself now.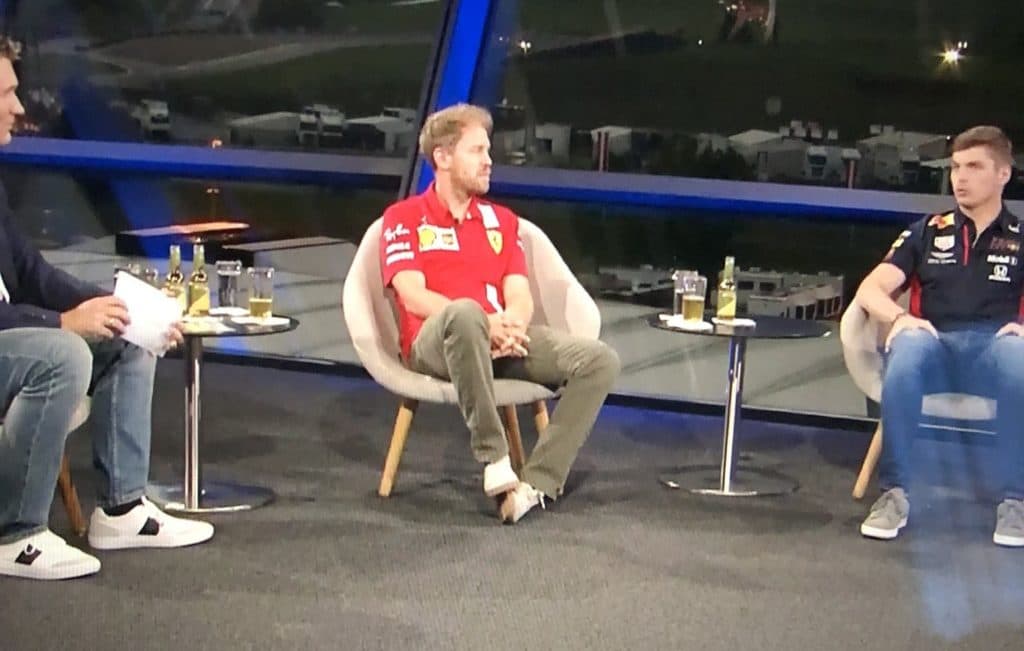 After his disillusionment in the morning it would have been very easy to answer the question that had to come in his own interest. "Would you drive Red Bull if they asked you?" He could have said "no" and made it look like he had no interest. But Vettel did just the opposite, knowing full well that his declaration of love would fall on deaf ears. "Yes," he said, effectively proposing marriage to his ex-team. "I know what they can do, I know how they work, I'm still in contact with the key people like Helmut Marko or Christian Horner. They will always have a car to win with. I would say yes."
What's left for Vettel?
However: what is left for the fourth most successful Formula 1 driver in history? Places for 2021 are only available at Haas, Alfa Romeo and Williams – and with the up-and-coming Racing Point team, which will be called 2021 Aston Martin and which, particularly through its close collaboration with Mercedes, is giving hope to the fans and scaring the competition.
Vettel has not yet been specific: "I know some people there from the old days. They are an up-and-coming team, without question. But to be honest, I haven't given it much thought. I'm going to let everything come to me for the time being. All that matters to me right now is the present."
And until the end of this year, that's Ferrari. Vettel is under pressure because the first race was a flop. He complained about a car that was almost impossible to drive, made a mistake and finished tenth. Worse still, his team-mate Charles Leclerc drove a flawless GP and was favoured by three safety car periods to finish second. Vettel must deliver this weekend. "It's important to understand what happened to the car between Saturday morning and qualifying. We are working hard on that. That's why Friday is already very important."
There's no giving up for the Heppenheimer: "We know ourselves that we're not capable of winning at the moment. But I hope that we can improve continuously and always get the most out of the weekends. That's what it's all about now."
Only when this work is finished he will want to think about his future in concrete terms.
From: Ralf Bach / Bianca Garloff
Translated with www.DeepL.com/Translator (free version)
FOLLOW US ON TWITTER!