Sebastian Vettel will drive for Aston Martin in 2021 – and remain loyal to Formula 1. F1-Insider.com has exclusively asked insiders and experts in the scene.
More to read: F1 appearance for Schumi junior
From Ferrari to Aston Martin. Sebastian Vettel remains loyal to the sports car manufacturers. In 2021 he will drive in pink-green instead of red. "I've been thinking a lot about my future over the past weeks and months," he says in the Mugello paddock. "It was important for me to develop further, to have a new task. It is exciting to help a team on its way to the top.
The German believes in success with Aston. "For the first time, the team now has the chance to develop on a reasonable budget and has immediately taken a big step forward. Therefore I see positive signs that very good things can happen in the future. The team has always been able to do a lot with small financial means. With the budget limit the playing field is now even more balanced".
Vettel contract period unknown
Vettel does not want to say how long the contract will run: "First we'll see how it starts," he admits. "The goal is to work together in the longer term. It's clear that Mercedes is a power in Formula 1, we have to keep our feet on the ground. But our goals are ambitious, the team is optimistic. We don't just want to ride along, we want to move forward."
And what does his environment say? We asked Gerhard Berger, Franz Tost, Helmut Marko and Co.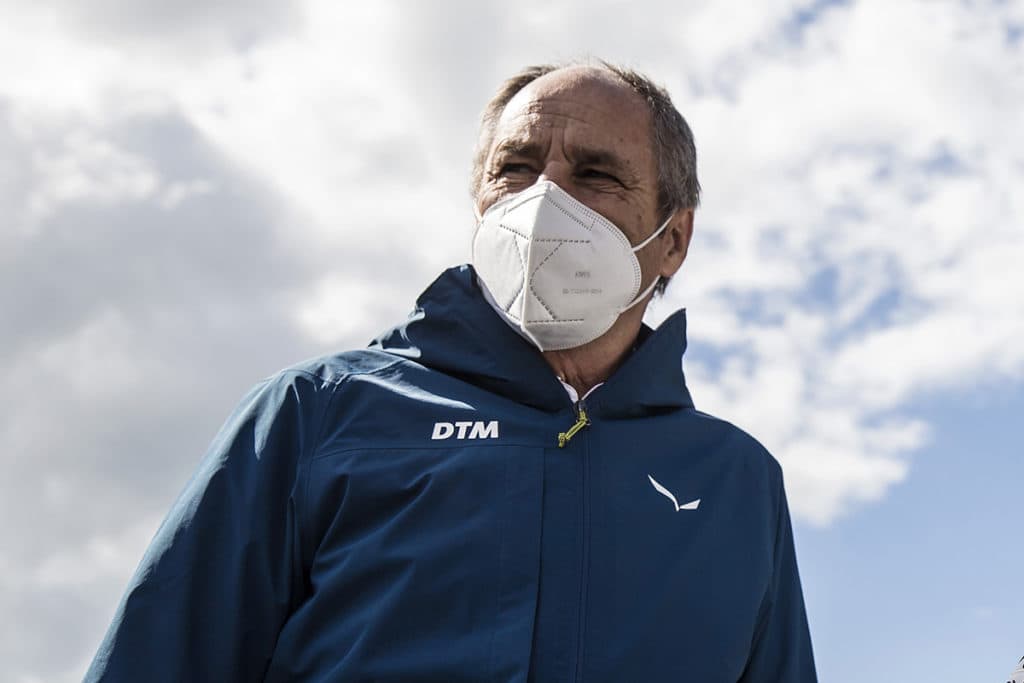 Gerhard Berger (DTM boss and ex-F1 star): "I am pleased that Sebastian has decided to continue as a racing driver who has not yet wanted to stop. And not as someone who only wants to continue driving when he has a chance of winning the title. Because with Aston Martin he won't have them yet next year. Mercedes is too strong for that and probably Red Bull as well. The two teams would have been the best thing for him, of course, but there were no options. What is certain, however, is that Aston Martin has one of the biggest names in the automobile scene. The brand is legendary. For Aston Martin it is a big coup. Congratulations to Lawrence Stroll, Toto Wolff and others who are still behind it. Sebastian's skills will give them an advantage that should not be underestimated. Because I am convinced that the Aston Martin, which is still called Racing Point this year, is already better this season than the results show. A Vettel would have won a race with it.
Helmut Marko (Red Bull Motorsport Director): "It's good that Sebastian has finally decided. I think it's great that he will stay with us in Formula 1. It's good for Formula 1 not to lose a four-time world champion. Aston Martin will become stronger with him. But competition stimulates business."
Franz Tost (Vettel's first team boss at Toro Rosso): "It's good that Seb will stay in Formula 1. Whether it was the right step for him, we will see then."
Ex-Force India Team Principal Colin Kolles: "I would have rather taken a year off to see what opportunities are available in 2022. After all, whether the Aston Martin will be as good again next year after the Copygate affair and the new rules that came about as a result is doubtful. As for Vettel's image: Formula 1 is very fast-moving. His disastrous season with Ferrari would have been quickly forgotten, his image would not have suffered even with a year's break. That's why I would have taken a year off in his place to hope for a place in a top team.
Daniel Ricciardo (former Red Bull team mate): "It's very good for him. Aston Martin will be a competitive team in the future. And it will be a nice new start for him. He didn't fall, but landed firmly on both feet. I had sensed that he didn't want to finish Formula 1 completely yet, which is a great solution for him and the series itself".
Bianca Garloff and Ralf Bach
Translated with www.DeepL.com/Translator (free version)