The question marks behind the future of Sebastian Vettel are getting bigger and bigger. Now Racing Point driver Sergio Perez has indirectly confirmed what F1-Insider.com reported last week: Vettel's Aston Martin deal is shaky!
READ MORE: Why Ferrari always pushes its drivers away
Perez, who is back in Barcelona for the first time in two weeks after his corona infection on Thursday: "There is nothing I can do about the rumours surrounding Sebastian and Aston Martin. But I've heard from the team that we all want to continue like this. So I think it's only a matter of time before these rumours disappear."
The Mexican now even feels so confident that he is pointing negotiations with other teams into the realm of fable. Negotiations? "Not really, because my position on the team looks pretty secure. That's the feeling I get," he waves off.
F1-Insider.com learned: Perez had been in close contact with his sponsor Carlos Slim in the last weeks – and apparently got a decent dowry. This has now ensured that Aston Martin's hot flirtation with Sebastian Vettel has cooled off noticeably.
However, not only Vettel's future is the subject of wild speculation, but also his Ferrari presence. In the paddock, two names are traded behind closed doors: Lightning comebacker Nico Hülkenberg and Alfa Romeo veteran Kimi Räikkönen are supposed to step in if the German drops out early – or has problems with the car in the next races.
Vettel himself doesn't want to know about a premature Ferrari retirement: "That's not an issue," he says succinctly.
The new Ferrari chassis should now help to strengthen his self-confidence. That suffered seriously after the last two races at Silverstone, when he was on average half a second slower than team-mate Charles Leclerc.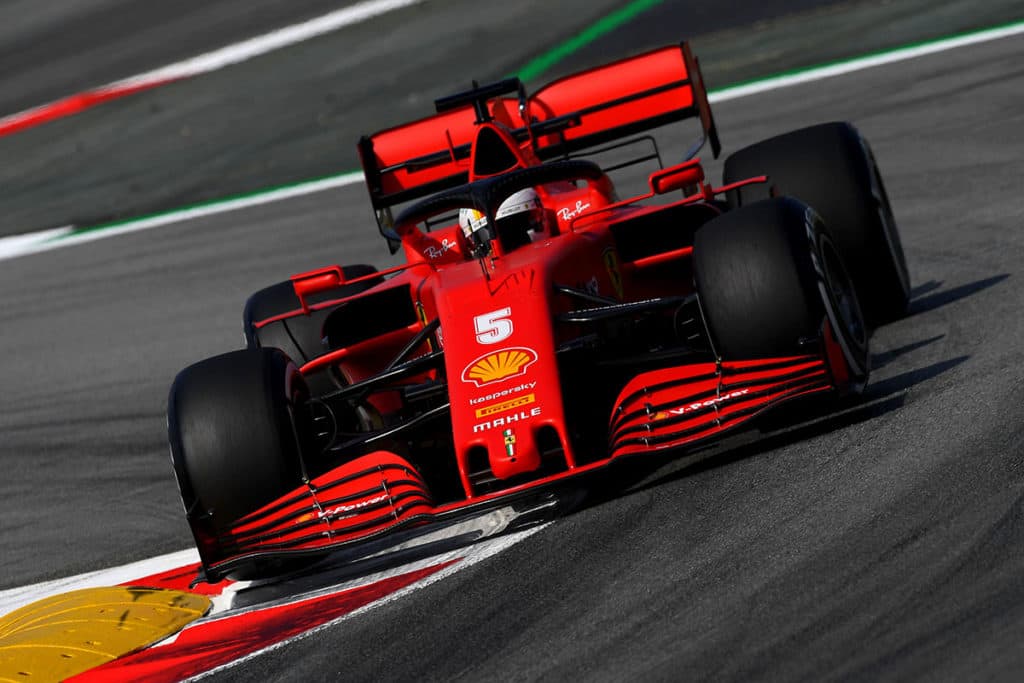 But experts like former World Champion Nico Rosberg are convinced: "Sebastian Vettel is one of the best racers in the world. It's not normal that he lags behind his team-mate by half a second. There must have been something about the car."
Mentor and Vettel confidant Helmut Marko advises all Vettel critics to keep their heads down: The Red Bull chief advisor on F1-Insider.com: "In Formula One, people's perception is that only the last race counts. You can see that in the convincing performance of Nico Hülkenberg in his comeback. He submitted the correct application documents for a 2021 cockpit."
Vettel, who studied law in Graz, Austria, said: "Sebastian is now getting a new chassis. That can make a lot of difference in his head. In 2014 there was a time when he was always struggling with the car. Between the races in Monaco and Montreal we noticed a hairline crack and gave him a new chassis. Suddenly he was back to his old one. It was a head thing, too."
Marko advises his ex-pilot: "He'll have to race well again now and then the public mood will change again. He must then decide what he wants in 2021: to continue or to stop. I don't think the last word has been spoken yet."
Bianca Garloff and Ralf Bach
Translated with www.DeepL.com/Translator (free version)
Follow us on Twitter!