Decisive meeting on Monday in Portimao: FIA, Liberty and manufacturers to discuss the future of the engine
Will the future of Red Bull in Formula 1 be decided Monday in Portimao? F1-Insider.com learned: One day after the GP of Portugal, the Powertrain Commission of the premier class will meet to discuss the future engine regulations. Representatives of the manufacturers, as well as of rights holder Liberty Media and the FIA, the world automobile association, will have an item at the top of the agenda: Red Bull's demand to completely freeze the further development of power units from 2022 onwards. Otherwise – as this website learned – Red Bull boss Dietrich Mateschitz threatens to withdraw his two teams, Red Bull Racing and Alpha Tauri, from Formula One at the end of 2021.
Background: After Honda's withdrawal, the Austrians plan to use the new engine, which the Japanese will be developing for the 2021 season at the end of the year, on their own. "But only if the basic conditions for this are created," Red Bull Motorsport Director Helmut Marko explained to F1-Insider. That means: The engine must not be further developed until new regulations are passed. This is the case in 2026. Marko: "We only want to be an engine manufacturer for the transition.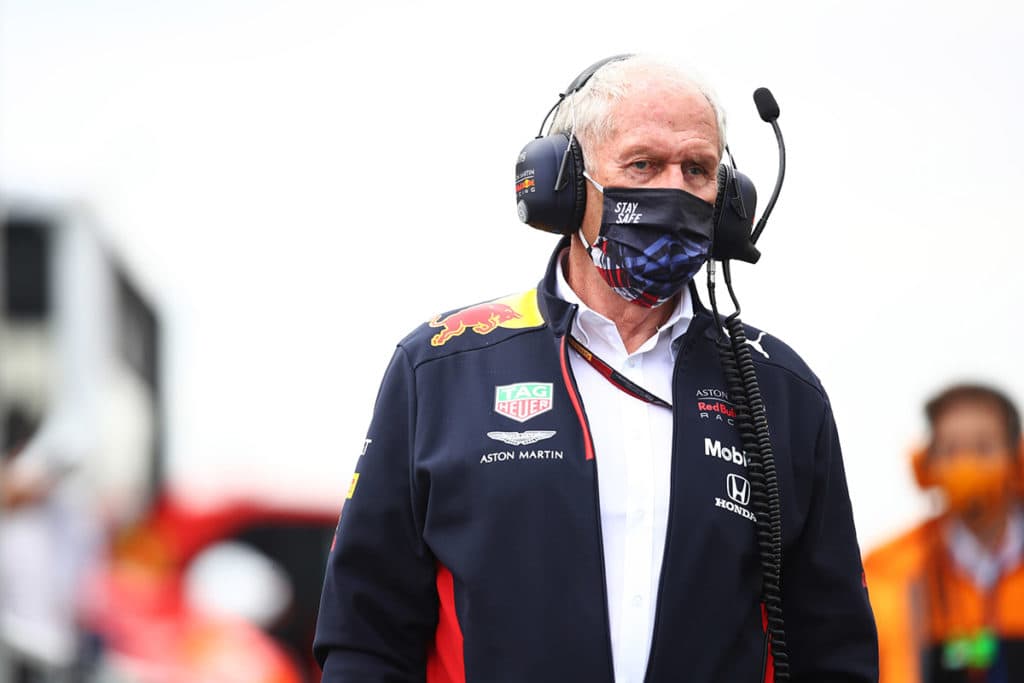 What Marko means by this is that in the long term, the VW Group should become the new Red Bull partner with the Porsche brand. Porsche is relying on equal opportunities, which exist when all manufacturers have to design a new engine. It does not make sense to start with a still running set of rules and regulations, because the lead, especially from Mercedes, is too big.
Marko puts it in concrete terms: "We want to stay in Formula 1, but we must have the opportunity to drive for victories. If this is not possible because we, as a normal engine customer (for example Renault or Ferrari; editor), have too many disadvantages, then it doesn't make sense to stick with it.
Formula 1 is called for at the meeting on Monday. The problem: in 2023 the top class wants to drive with 100 percent biofuel. The V6 turbos would have to be adapted at least for this. And: Ferrari is to stand up to Red Bull's dream scenario. The Italians want to continue to develop the engine freely.
It is also being discussed whether to bring forward the new regulations by one or more years in order to allow manufacturers an earlier entry into the premium class. That would also be in Red Bull's sense, whereby a new engine "must become significantly cheaper in terms of costs," says Marko. "The technology must become simpler, operation CO2-free, the sound better. That is what racing enthusiasts also want".
Ralf Bach and Bianca Garloff
Translated with www.DeepL.com/Translator (free version)
Follow us on Twitter!