Haas team boss Günther Steiner talks about the driver selection for 2021, the Ferrari problems and a possible sale of the Haas racing team.
In the AvD Motorsport Magazin on German TV channel Sport1, Haas team boss Günther Steiner answered the burning questions about the Haas team.
Günther Steiner about…
… the Haas drivers 2021
The basic rule is: Haas is spoilt for choice. The important thing is that the drivers should drive in 2021 and 2022. "Hopefully we will announce what we are going to do soon. Everybody wants to know, the team wants to know as well. What is important to me is that the drivers we will have in 2021 will also be in the car in 2022. Because everything will be new then, so it would be important to know the drivers.
More to read: Is Hamilton now better than Schumi?
The trend is toward young drivers. Steiner: "This year Formula 2 is very strong in terms of drivers, there are many drivers on the market, not just the three Ferrari juniors. But of course: We work closely with Ferrari and if we take some from Formula 2, it will most likely be Ferrari juniors".
Among the three Ferrari juniors Callum Ilott, Robert Shwartzman and Mick Schumacher, Schumi III would be the favorite for Steiner. "The name Schumacher is one of the biggest names in Formula 1. Mick is also a very good driver and leads Formula 2. He is very strong this year. Who wouldn't want a Schumacher, especially in this form," Steiner asks rhetorically. "But the decision who Ferrari sends on is up to Ferrari. We can say: We want this or that one, but I know the contracts Ferrari has with the juniors and it is up to them who they want to continue.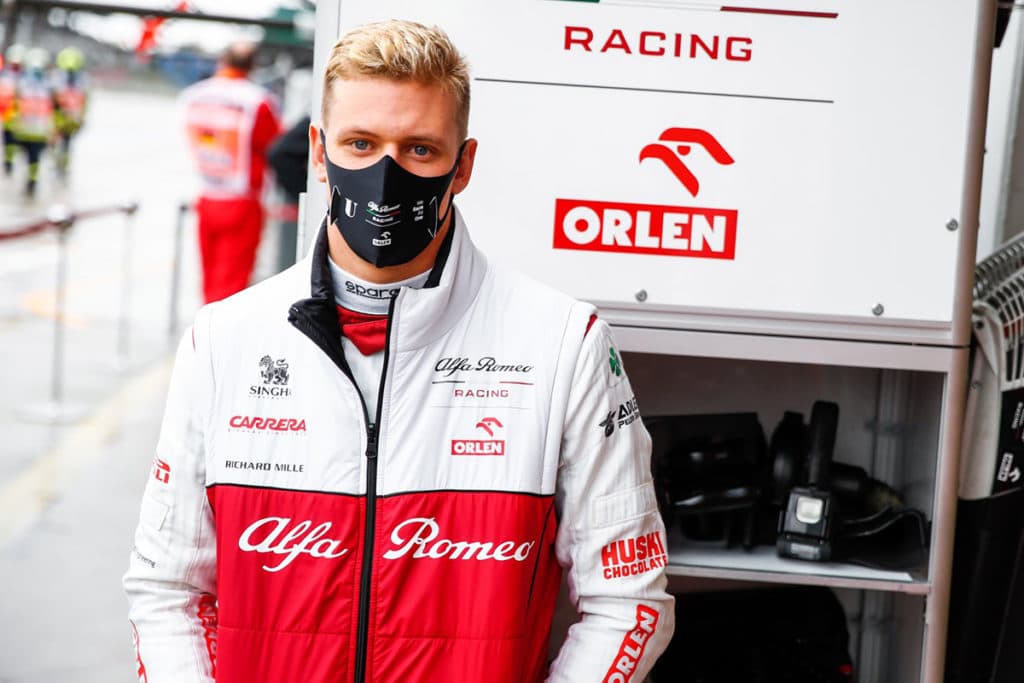 But: Not only young pilots are on the market, but also experienced pilots like Nico Hülkenberg and Sergio Pérez. Is the door already closed for Hülkenberg? Steiner denies: "We look at everything and then we talk. As a team we have to know what we want before we approach people. We know what Nico can do, he is very respected in Formula 1. But we do not negotiate with people if we do not know where we want to go. I've had very little contact with Nico or the management over the last few weeks. But we talk to each other."
And the current drivers? Last year in particular, Steiner was angry because they pushed each other out of the race too often. Steiner: "Last year was a difficult year, we had new parts on the car and then they drive themselves into the box. That was not the point. Drivers have to be selfish and think of themselves, but that shouldn't be at the expense of the team. That's what I taught them after Silverstone, otherwise they both wouldn't have had jobs."
… about a sale of the Haas team
Steiner maintains that the corona crisis was a real problem for Haas. "We are still a young team, the Corona pandemic has set us back one or two years," the South Tyrolean reveals. "At the beginning of the year it was difficult to keep the team alive because we didn't know where the journey would take us. Mr. Haas has signed the commercial agreement for the next five years, now I have to start building up the team again".
However, he sweeps rumors of a sale of the Haas team to Dmitry Mazepin (owner of the Formula 2 and Formula 3 team Hitech) off the table. "Some people would like us to sell in order to get us for a small price. But Gene Haas doesn't need to sell," Steiner clarifies.
He continues: "I don't think we have the smallest budget, there are teams with a similar budget. We are working very efficiently with another model where we are very much based on Ferrari. I don't believe that Mr. Mazepin said that he wanted to buy the team. I've known him for a few years because he has his own racing teams in Formula 2 and Formula 3. I talk to him again and again, he is very competent and nice."
That is why Mazepin's son Nikita Mazepin is also a candidate for a Haas cockpit. Steiner confirms: "Mr. Mazepin senior wants his son to drive in Formula 1 and the son wants that too – even more than the father. Mazepin has its own large company, the Uralkali fertilizer company, which sponsors the Formula 2 team. I have to find out where we want to go, and when we know that, we will make a decision. I talk to Mr. Mazepin the same way I talk to Hülkenberg."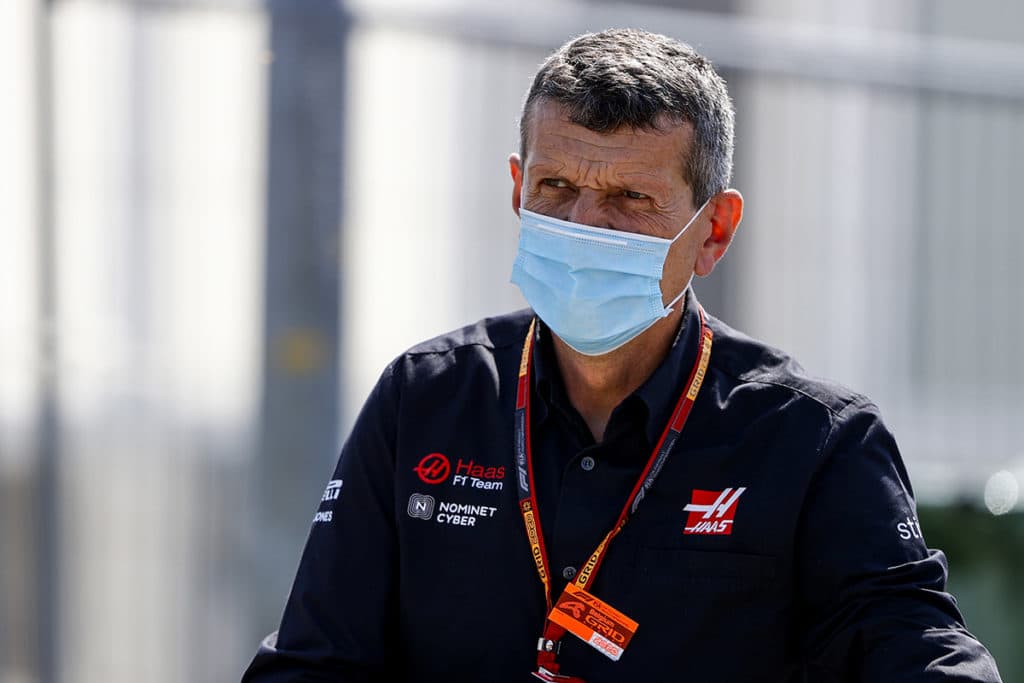 … the Ferrari problems
Things are not going well for Haas in sporting terms: the team is only ninth in the constructors' championship. Haas suffers above all from the weak Ferrari engine. "With the rule clarifications at the end of last year a few things were clarified and this has led to Ferrari having a performance deficit," explains the 55-year-old. "Ferrari did not have the time to adapt the engine to the new rules. These are the explanations I have received. We still have patience. If the engine is not better next year, there will have to be new explanations."
Steiner hopes that the engine misery will be over by 2021. "Ferrari is working hard on the new engine. They tell me that next year he will take a big step forward. I don't know how big the step will be and whether we will be able to get close to the Mercedes engine, but it should be better."
… a possible change of the engine partner
Since Haas entered Formula 1 in 2016, the US team has been working with Ferrari. Could the misery lead to a change? First of all, Steiner notes: "There is a need for discussion, especially if the performance is not there. Without Ferrari, however, we would not have got into Formula 1. That's why we need to have a little patience now. But of course we are putting pressure on them to get back on top. Because where we are driving now is not very nice – and that's putting it nicely. But I think Ferrari will get back where they want and need to go, but you have to have a little patience.
Steiner also makes it clear: A change is unlikely, but not impossible. He says: "Renault will no longer have customer teams next year because McLaren is going to Mercedes. That means Renault would certainly be willing to give us engines. But we also buy other parts from Ferrari, for example the suspension and the gearbox, and our whole company is geared to buying these parts. Making big changes is almost impossible, especially since there will be many changes in 2022 anyway. Nevertheless, people are asking around. We can't afford to let this go on for years. But I think Ferrari can handle it.
… Sebastian Vettel at Ferrari
Has the German failed with Ferrari, as he himself emphasized? Steiner does not see it that way: "As long as you give your best, you don't fail. He failed at the goal of winning the world championship title, but as a driver he did not fail. You also have to be in the right place at the right time. He shouldn't blame himself, Formula 1 is a team sport."
Steiner also says: "At the moment it is difficult for any driver to become world champion for Ferrari. But there are always ups and downs. There were also the times when Ferrari dominated. Just as Red Bull dominated. Four world championship titles – I think that's okay."
Translated with www.DeepL.com/Translator (free version)
Follow us on Twitter!