Mercedes dominates the qualifying in Barcelona. Red Bull is nevertheless pleased
Was Barcelona the last qualifying party for Lewis Hamilton? The Briton, who took 92nd pole position in his career on Saturday on the circuit just outside Barcelona, will at least have to do without what he calls "party mode" from the next race in Spa – that engine setting in qualifying that can take up to half a second, depending on the track.
F1-Insider.com learned: The FIA will ban the corresponding engine settings in qualifying from now on. The decision will be communicated to the teams in writing next week.
Red Bull chief advisor Helmut Marko (77) confirms: "This is good for us, because then even poles are possible for us". He explains the reason to F1-Insider.com: "In Barcelona we lost at least half a second on Mercedes in qualifying because of the party mode, in Spa it would have been eight tenths. Every weekend we are improving in the chassis area, getting closer and closer to Mercedes. That's why I believe that we'll be on a par with Mercedes in qualifying in Belgium as well."
Marko continues: "This is very important for us, because we have not yet given up our big goal: We still want to make Max Verstappen the youngest world champion of all time. We know what is still hidden in the car. In 2012, we were 60 points behind Alonso and still won the title." It was with Sebastian Vettel at the wheel.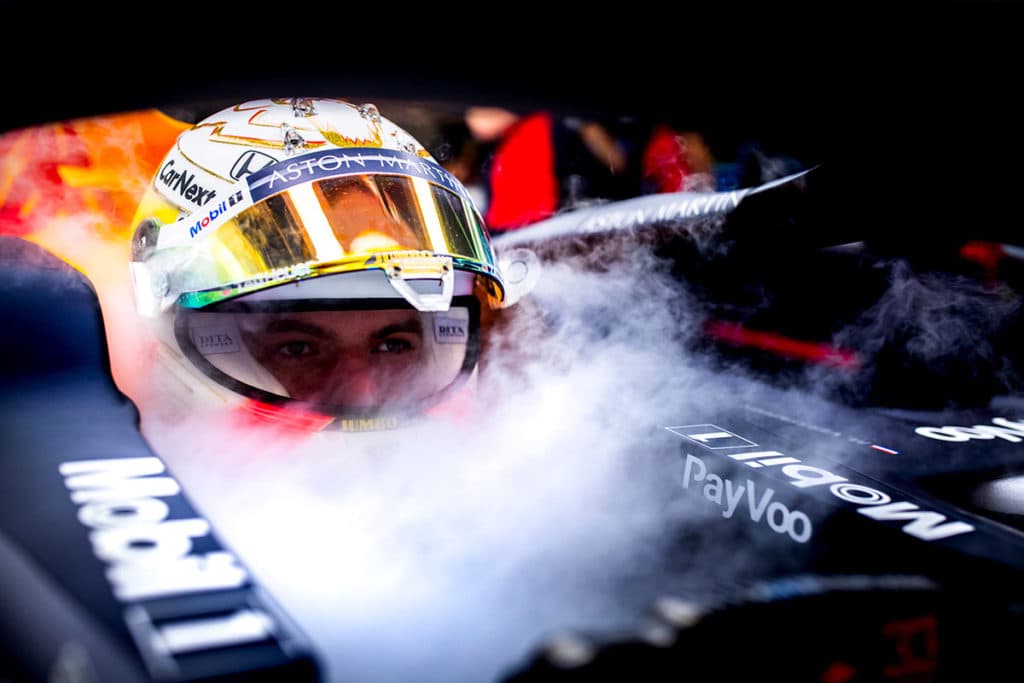 Now it's Verstappen who has to make up for the party modus disadvantage in the race. "I feel comfortable in the car," says the Dutchman. "We looked good in the longruns. Overtaking is difficult here, but we will put pressure on." By "we", Verstappen can only mean his Red Bull and the team. Team-mate Alex Albon is 0.7 seconds slower per lap in Barcelona and will therefore hardly be able to intervene in the fight against Mercedes.
Back to the forbidden Mercedes party: Even if the joy at Red Bull is understandable: The FIA's measure is not supported by everyone. Reason: It is too obvious that Mercedes should be braked in this way.
Sky expert Ralf Schumacher to F1-Insider.com: "The ban is not right, especially not during the season. Mercedes has gained an advantage quite legally, because they did the best work. Everyone else had the same opportunity, but could not use it. I am against punishing performance and good work."
The six-time Formula 1 winner also doesn't think the Mercedes board of directors will be impressed. Schumacher: "Mercedes has the best overall package, but places particular emphasis on the efficiency of its hybrid engine. This is their marketing tool with which they can show the whole world their superior technology. I wouldn't be thrilled if they took away part of this advertising opportunity in the future."
But Schumacher doesn't that the ban will significantly change the balance of power. "Red Bull and the others may come closer in qualifying, but Mercedes will still have the best engine in the future. After all, it's not just about pure performance, but also about fuel consumption, optimum battery charging and driveability."
Ralf Bach and Bianca Garloff
Translated with www.DeepL.com/Translator (free version)
Follow us on Twitter!