Exclusive interview with Racing Point team boss Otmar Szafnauer about Aston Martin and the future with Sebastian Vettel
Mister Szafnauer, after Nico Hülkenberg last at the Nürburgring you will have a German driver again in 2021. That is a good tradition in your team…
That's right. We had and have Nico Hülkenberg, Adrian Sutil, Timo Glock at Jordan, Heinz-Harald Frentzen, Nick Heidfeld, even Michael Schumacher. Pascal Wehrlein has tested for us – and now Sebastian Vettel will soon be joining us. We're looking forward to seeing him and to him lifting with us to the level he's used to from the bigger teams. He is a four-time world champion. I'm sure he can show us what it takes to fight for victories and titles. And we will help him to regain the skills that made him stand out. That's why the combination should be successful.
More to read: Is Hamilton now better than Schumi?
What exactly do you expect from Vettel?
Sebastian is extremely experienced and yet only 33 years old. And he knows how to win world championships. I hope that he will give us the direction in which we need to develop the team and the car. How does a top team approach a weekend, what did Ferrari and Red Bull do differently from us? It's not said that both teams are doing better, but such a direct comparison is useful to pick the best of all worlds. This in turn will allow us to take the next step.
Sebastian Vettel is a big fan of the British racing mentality. To what extent does he meet this very spirit in your company?
One hundred percent. The racing spirit is part of our DNA. It all started with Jordan and as Force India we have lived on this mentality. We have beaten teams that had twice as much budget as we did. Sebastian will enjoy working in this environment and it will help him regain his old strength. On top of that, with Lance Stroll we have a very young, knowledge-hungry driver who can learn a lot from Seb. With the combination of the two it would be a fantastic first season for Aston Martin if we could drive for points and podium places on a regular basis.
You once said that everyone – including drivers – needs love. To what extent will and can you give Sebastian more love again than Ferrari gave him last time?
It's about respect and the way we stick together. We appreciate the talents of each individual and do not point the finger at anyone. We encourage our people to learn from mistakes. We all pull together and have a good working atmosphere, a culture where we don't blame anyone for making a mistake. This also applies to the drivers. We make decisions based on data. You can be a good decision maker even if you don't have good information on which to base your decisions. Seb will like that and I am sure he will blossom.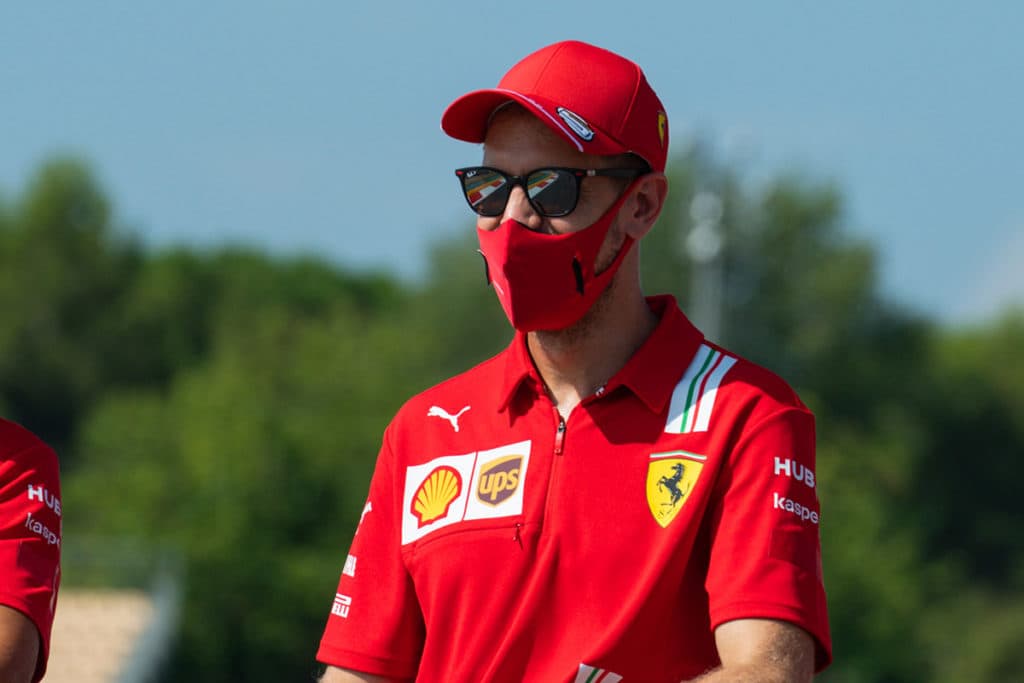 Could your car be more accommodating to him than the Ferrari with its wobbly rear end?
Time will show. But yes, I think he will get along well with our car. We also look forward to his feedback on our engine. Nico Hülkenberg was able to compare our engine well with the Renault, for Seb it will be the Ferrari. All things that help us.
Vettel has had to listen to a lot of criticism over the last few months. Why do you put so much trust in him?
Because I believe that a 33-year-old driver doesn't forget how to drive a Formula 1 car overnight. It must be something else.
Racing Point will be called Aston Martin in 2021. Can the fans expect victories from the James Bond brand?
The possibilities of improving the car from this year to next are limited due to the Corona pandemic and corresponding rule changes. But: We currently have the third fastest car and therefore there will be opportunities in a long season – just like Gasly won this year in an Alpha Tauri. I am looking forward to these opportunities and then we have to be there and strike. Here too, Sebastian Vettel will be helping with his nose for racing situations.
Will the pressure increase with the famous Aston Martin name?
Of course the pressure will increase and there will also be other changes. Aston Martin is a big, 107-year-old traditional brand. I am a big James Bond fan. We want to represent the brand with dignity. But we have a fast car and two great drivers. We are well prepared. Sebastian will help us to get the full performance out of the car.
2021 is the first time that a budget limit comes into effect. Your team has always been considered efficient. An advantage?
That could indeed be an advantage. In any case, it is easier to grow with a team than to shrink it. While we are operating below the budget limit anyway, other teams first have to identify opportunities where they can save. And they will also lose performance in the process. That could play into our hands.
Just like a new factory and a new simulator.
That's true. Our simulation tools are getting better and better. Soon we will have the infrastructure to experiment more. So hopefully we will increase our rate of development. Then we will also get a new simulator and move to the new factory in 2021. Until then it will still be an exciting midfield battle in 2020 and for next year I'm looking forward to an Aston Martin team with a four-time world champion at the wheel.
Translated with www.DeepL.com/Translator (free version)
Follow us on Twitter!