Sebastian Vettel was at Servus-TV one day after his spin at the Formula 1 season opener at Spielberg. And he met Max Verstappen, who is open for a common future
One day after the disappointment at the Austrian Grand Prix in Spielberg, the world looks different again for Sebastian Vettel (33). The Ferrari star was a guest of Servus TV.
F1-Insider.com summarizes the most important statements. Vettel about:
… his last race: The German did not sleep very well. "I spent the day in the mountains. It helped me relax."
… his spin: "This should not happen to me, no question. That's what annoyed me a lot."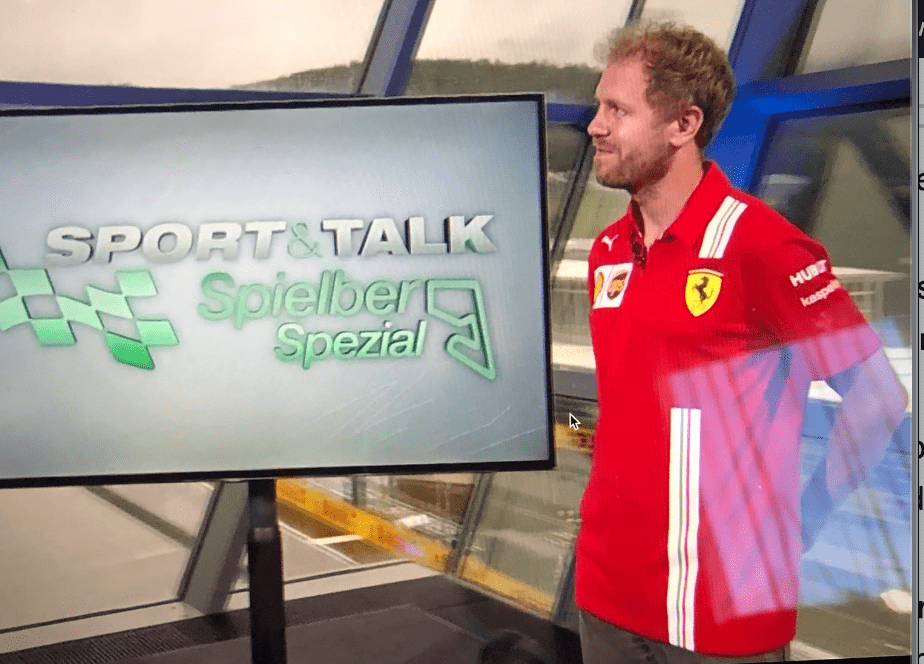 … the criticism of Nico Rosberg: "Nico always leans out of the window with his comments."
…Charles Leclerc: "You have to admit it. He drove a very good race."
…the role of salary in the failure of the Ferrari deal: "The money didn't matter and it wouldn't have been a problem."
…the 2020 season: "I'm trying to do a better job than yesterday."
… the future: "I haven't made a decision and I don't know anything yet. But it is important to find an environment that fits. Racing is my life and I feel comfortable in Formula One."
… his time at Ferrari: "I really enjoyed my time at Ferrari, but it also took a lot of energy out of me.
… Red Bull motorsport consultant Helmut Marko: "I called him immediately after the separation from Ferrari. Firstly to ask for advice, because we have known each other for so long."
READ MORE: THE REASONS FOR THE DNF-FESTIVAL IN SPIELBERG
… Mercedes: "I am informed about the situation at Mercedes, I also know that they are happy with their two drivers."
Fact is: Vettel seemed relaxed and easy going, even talked for a long time about his son, with whom he spent a lot of time during the Corona break.
Red Bull team boss Christian Horner and shooting star Max Verstappen also took part in the talk. Both showed understanding for Vettel's current situation.
Horner: "Seb needs a good environment, but it's difficult for us to help him because we didn't think he was in the market and would be treated like this by Ferrari."
Verstappen, however, would not stand in the way of the German's switch back to Red Bull: "Two winning drivers in one team can work – just like Daniel (Ricciardo) and me. I wouldn't have a problem with Seb as a teammate."
FOLLOW US ON TWITTER!