Lewis Hamilton continues to play poker for a new contract. Does he now praise the Daimler Group for this as well?
The waiting continues. Lewis Hamilton (35) has still not extended his expiring contract with Mercedes. The Briton and Mercedes team boss Toto Wolff insists: "It's the lack of opportunity.
More to read: Red Bull hopes for engine meeting on Monday
"We haven't really talked about it yet," the six-time champion is now asserting before the race weekend in Portimao. "I think at some point we have to get together and have a conversation. But that's not a priority right now. Getting the job done is my personal priority this year. That's all I'm focused on right now."
Hamilton has no doubts about extending the contract, but he does have doubts about the duration: "I have always stood by this team and been completely transparent. I want to stay, but whether I want to continue for three years is also a question.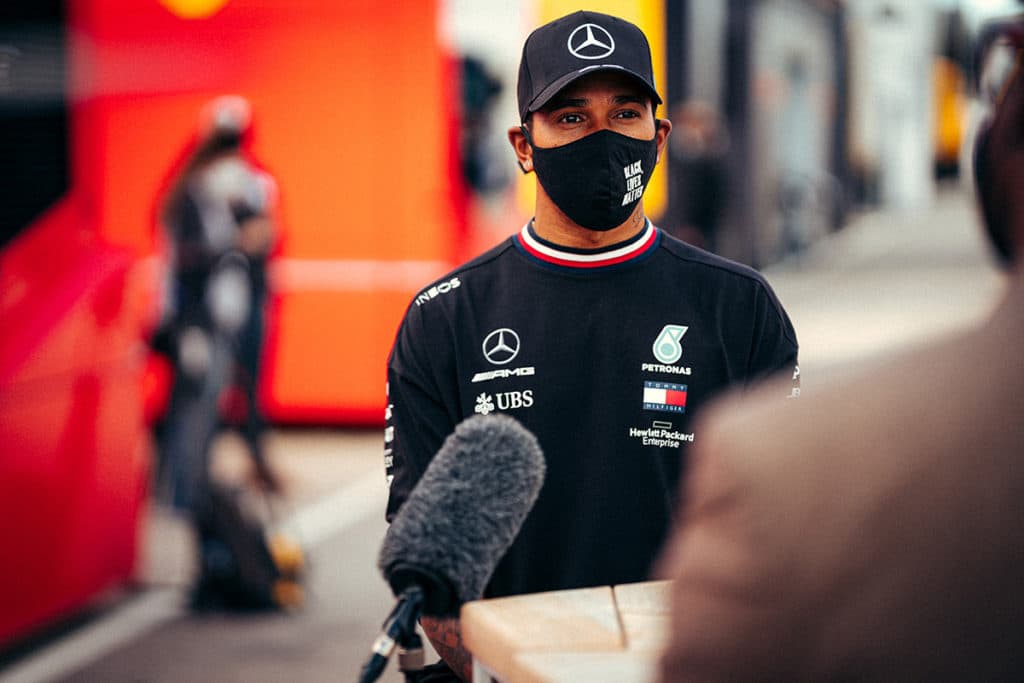 Hamilton's salary will also be up for discussion. At the beginning of the season, rumors were circulating about a fee in the region of over 50 million euros. In view of the economic and social burdens in the Corona pandemic, this is an unrealistic figure. Is Hamilton waiting this long because he hopes for a recovery of the economy?
The fact is that he has a very close eye on the financial situation of his employer: "If you look at the short term, you might think that companies or businesses will pull out (of Formula 1; d. Red.d) during this period. But Mercedes is on the way back up again. I would say that they are in a much better shape now".
One thing is certain: Daimler has used the Corona crisis to efficiently position the company for the future. Hamilton: "I think there will be some changes. Ola (Källenius; d. Red.) has issued a new plan for Mercedes, which in the future will be more about sustainability and about focusing on e-mobility for cars. The same applies to AMG. I think the future looks great.
Translated with www.DeepL.com/Translator (free version)
Follow us on Twitter!