Does Lewis Hamilton quit at the end of the year? For Ralf Schumacher this is not impossible.
It's paradox: Lewis Hamilton is about to win his seventh title, but two months before his contract expires he is without a contract for the 2021 Formula 1 season. The British driver could even resign in the end.
More to read: Schumi II explains Vettel's problems
In the "AvD Motorsport Magazine" on Sport1 Ralf Schumacher does not rule this out: "Everyone has to decide for oneself. You must also remember: seven titles do not pass you by without leaving a trace," explains the six-time GP winner. "Hamilton is not yet old and motivation is certainly not an issue with him. But it is surely also a financial topic. Mercedes will also have to save money. Maybe he already knows more. The engine man Andy Cowell is leaving. There's a core group of five or six people who form the team. If a few more go, it's not the team that it used to be."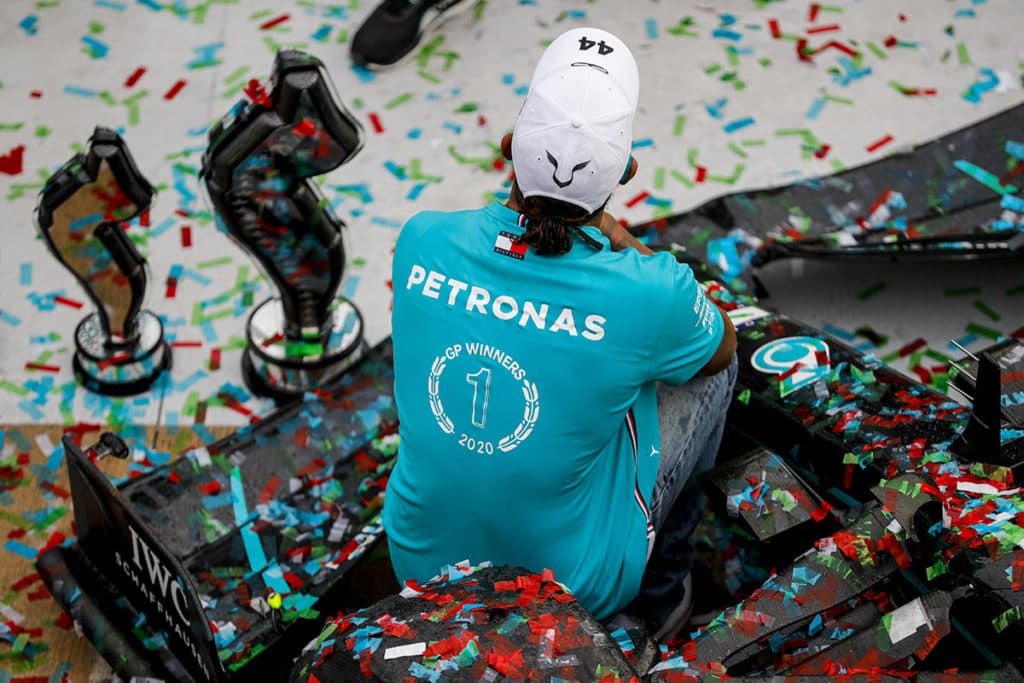 One thing is clear: If Hamilton were to leave, it would be a great loss for Formula 1. Schumi II: "Basically, Formula 1 has always had heroes that Fans has looked up to. Whether it was Senna, Prost, Michael Schumacher or Mansell. There were always newcomers. So you can say that he shouldn't overshoot, but Hamilton still has his value."
Apart from that, Ralf Schumacher doesn't like Hamilton's political statements. "His values are very important and he can represent them on Instagram – the only question is why he always has to do it in a Mercedes suit and on the race tracks. I see this as problematic. I am firmly convinced that sport and politics must not be linked. And if they do, it is certainly not the job of the drivers," says the 45-year-old. "Everyone should have fun and enjoy sports. But he should also not polarize too much. If you get too involved in certain things as a driver, it´s dangerous, the sport does not deserve that."
Hamilton will go down in history as the driver who broke the records of Michael Schumacher. But brother Ralf is relaxed about it: "Records are made to be broken. It's simply great what he is doing. But at some point there will be another one who will break Hamilton's records."
Translated with www.DeepL.com/Translator (free version)
Follow us on Twitter!