Does Sebastian Vettel provoke his expulsion from Ferrari with his statements on the duel against Leclerc?
According to ex-Formula 1 driver Ralf Schumacher Sebastian Vettel (33) should use his Corona mask also as a muzzle at Ferrari's home Grand Prix in Imola this weekend. According to the former Formula 1 driver, Vettel's statements after the race in Portugal were close to the limits of what one can expect from an employer.
More to read – Vettel: "I'm not a complete idiot"
Background: The German – frustrated to have only scored one point with his Ferrari in tenth place, while teammate Charles Leclerc shone in fourth – said cryptically: "It is obvious that the other car is faster." He continued: "Where I lose time, I have been biting my teeth all year long. Some idiot may never figure it out, but am I a complete idiot? I doubt it."
Especially the term "other car" then triggered the discussion whether the German could be deliberately disadvantaged in his last Ferrari season. Ralf Schumacher to F1-Insider.com: "It's all about how Ferrari interprets such a statement. One could read it in such a way that something is not quite correct. And that could be enough for an employer – like Ferrari in this case – to take action".
In fact: After the race Ferrari team boss Mattia Binotto made it clear that both cars were equal. And threw caustic after: "Maybe you simply have to be able to expect more from the second driver." The fact that Binotto felt compelled to make such statements shows the great potential for crisis in the expiring marriage between Vettel and Ferrari, which began in 2015 as a love marriage.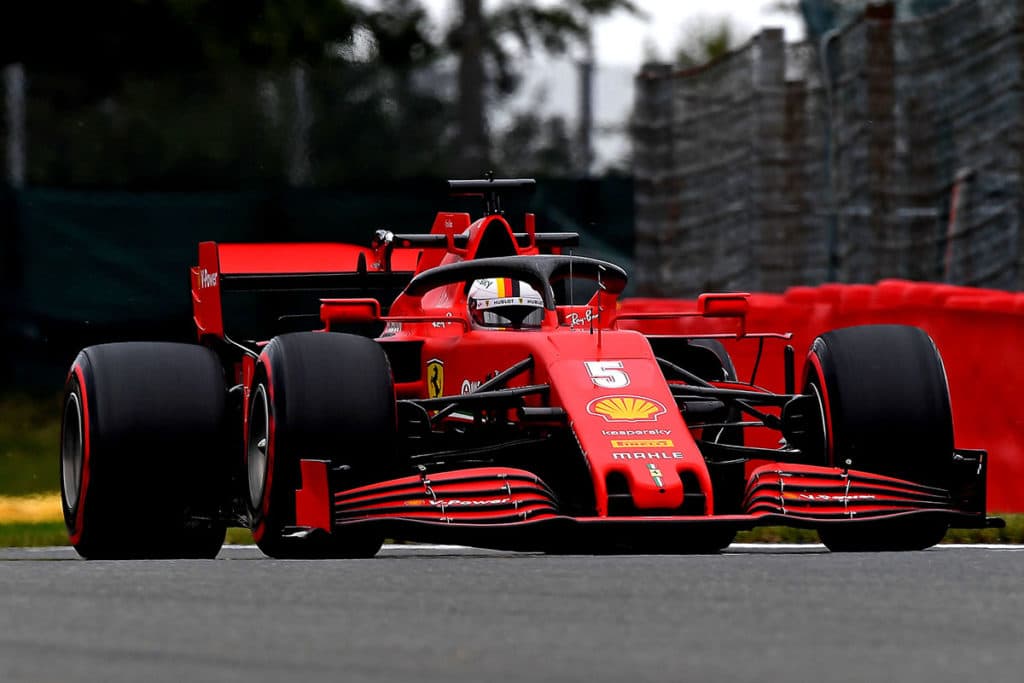 One thing is certain: The dream marriage has degenerated into the War of the Roses. Vettel is now in trouble. Does he continue to stand by his values, in which honesty is deeply rooted, or does he give in to escape a premature kick-out?
Because: Ferrari will not put up with further accusations. The Italians have no respect for great driver names when it comes to the image of their brand. In 1991, the then three-time world champion Alain Prost – then the superstar of the scene alongside Ayrton Senna – was fired in the middle of the season for comparing the Ferrari of the time to a truck. The German, whose reputation is at stake at the moment, is not immune to this.
The problem is that it is difficult for a driver to prove that his teammate's car is significantly better. Even if the evidence is there. The connoisseurs of the scene at least doubt that the half second, which Leclerc has been regularly faster than the four-time world champion for months, is only due to the exceptional talent of the Monegasque.
Ex-Formula 1 boss Bernie Ecclestone, for example, says in an interview with F1-Insider.com: "Leclerc is certainly a huge talent. But so was Sebastian Vettel, and still is. And he has more experience. So he should actually be ahead. But since he is not, there must be other reasons. Ferrari has always been a rather opaque team, where domestic politics has always played a major role."
DTM record champion Bernd Schneider also defends the German: "If a four-time world champion is half a second slower than his team-mate, it's not just because of the driver," he says. Vettel's former boss at Red Bull, Helmut Marko, finds Vettel's situation at Ferrari "unworthy of a four-time world champion."
In any case, the "case Vettel" polarizes. Ex-colleagues of Schneider, such as the Briton Martin Brundle, believe "that Vettel is now beyond his zenith and Leclerc is simply the faster one."
The truth will hardly ever come out. But Vettel is lucky that, unlike Prost 1991, he already has a contract with Aston Martin for his coming year. "Then," says still-Vettel fan Ecclestone, "he will show those who doubt him this year.
Before that he still has to get through the last five races. That's why the interviews and statements of the German will be more exciting in the future than the sporting comparison of the team colleagues at Ferrari. Will he risk further grumbling and being kicked out or will he mute himself?
Translated with www.DeepL.com/Translator (free version)
Follow us on Twitter!