Sebastian Vettel drives at the GP Portugal into the top ten. Nevertheless he is not satisfied.
Actually it should have been a friendly gesture of the team mate, when Charles Leclerc, who came fourth, was happy about Sebastian Vettel's tenth place with and articulated that with the word "Good" on the radio! In truth, it was a – probably unintended – verbal slap in the face for the four-time World Champion. Because the student was felt to be the teacher, a former champion degraded to an apprentice who is slowly but surely making progress.
More to read: Verstappen fights for Hülkenberg
The fact that the former class leader of Formula 1 was once again lapped while his teammate crossed the finish line in the slipstream of Max Verstappen – this is no longer even considered an exceptional circumstance.
The main actor in the events surrounding the tenth place could therefore not be happy about the supposed success of having fought his way from 15th place on the grid. Vettel to RTL: "I'm not here for just a point. I had a lot of trouble in the opening laps. The car drove almost digitally here. Again and again the grip was suddenly lost. It's hard to build up trust and consistency is missing."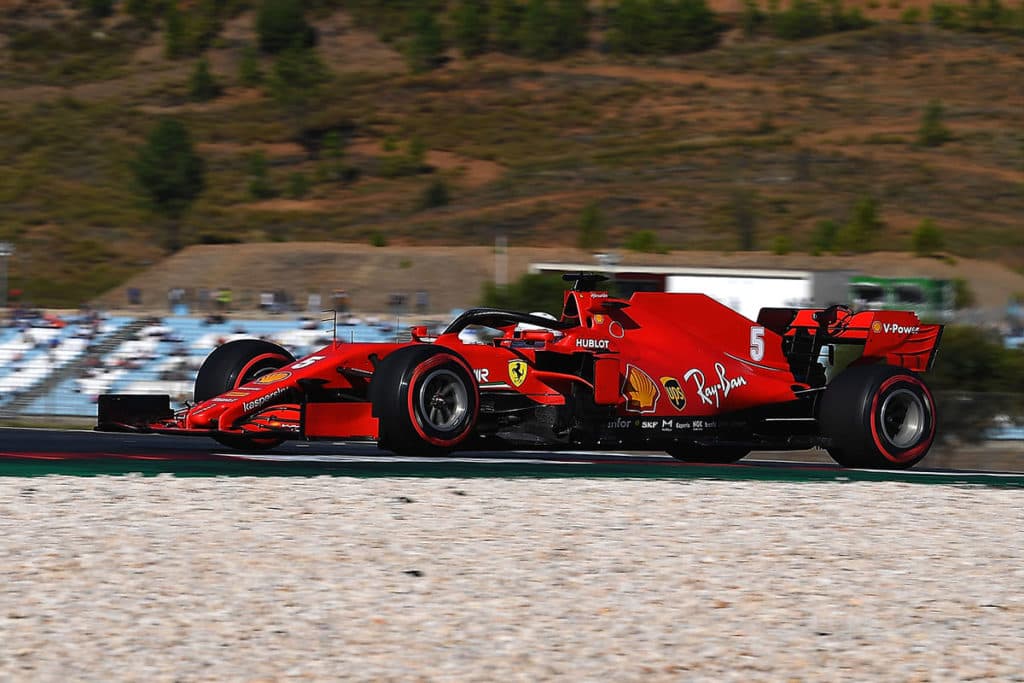 For the first time, the man from Heppenheim also hints that his Ferrari SF1000 must be different from that of his team-mate. "Obviously the other car is much faster. It's always the same places where I lose time, I can see from the data. An idiot might never be able to get there (where Leclerc is driving). But whether I am a complete idiot, I dare to doubt. Nevertheless I never hit the corner."
The support of Ferrari seems to be limited by now. "In the inner circle, I try to get out of the car what I can", reveals Vettel, referring to a crew of four – including himself, his race engineer Riccardo Adami, a data engineer and another technician. Team boss Mattia Binotto or technical director Enrico Cardile? Neither of them is mentioned in the interview.
Fact is: Vettel has no choice but to endure the last five races in his red diva. After all, the German is not discouraged by critics: "I don't care about all the gossip," he says.
He should care instead, about what his team boss returns. Mattia Binotto on Sky Italia: "The cars are the same, Charles is a good driver but you might expect more from a second driver…". Already on Saturday the Italian said: "Sebastian could have been faster in terms of his potential. However, we must not put so much pressure on him now. We'll try everything to make sure that he can finish this season as good as possible.
The pattern continues: Binotto also speaks of Vettel as a novice driver.
Translated with www.DeepL.com/Translator (free version)
Follow us on Twitter!