Lewis Hamilton or Michael Schumacher? These are the parallels between the two superstars
Lewis Hamilton (35) or Michael Schumacher (51)? The Briton has broken the record of 91 victories and is now chasing Schumi's seven World Championship titles. The question remains: Who is the true master of Formula 1?
More to read: Steiner reveals interest in Mick Schumacher
For Sebastian Vettel (33) there can only be one. "I think Michael was better than anyone I've ever seen," says the Ferrari driver. "He had a natural talent that is very difficult to explain." Vettel was able to observe this not only in the Kings class, but also as Schumacher's team mate in the Race of Champions. The Hessian therefore knows: "He simply had a natural ability that I have never seen in anybody else before."
But not only that. Schumacher has always been considered a fighter and hard worker. The thousands of test kilometers on Ferrari's own test track in Fiorano are legendary. Vettel: "Michael had an excellent work ethic, and the combination of these two things stands out for me. I have yet to see anyone who can keep up with him."
Not even Hamilton. Nevertheless, the Heppenheim native verbally takes his hat off to the current Dominator: "I cannot pay enough tribute to his achievements. I would never have thought that these figures would be reached or even broken. and we can be sure that he will continue to expand the brands. Nevertheless, Michael will always remain my hero".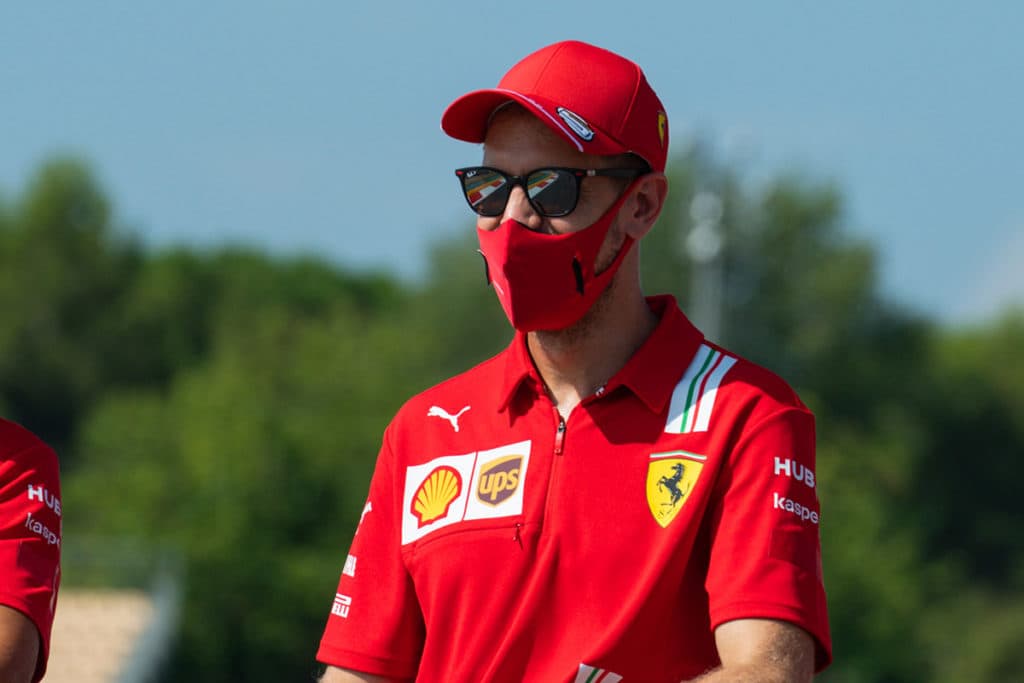 Someone who can make the comparison Schumacher vs. Hamilton more objectively than Schumi fan Vettel is Formula 1 sports boss Ross Brawn. The Briton was Ferrari's technical director in the Schumacher era and, as Mercedes team boss, brought Lewis Hamilton into the Silver Arrow. He says: "Michael Schumacher was spectacular on the track, but very reserved off the track. Lewis is almost the opposite: he does one great performance after the other, apparently unexcited, only to prove his extravagance off the track".
Brawn's former colleague Andrew Shovlin confirms this. He was Michael Schumacher's race engineer at Mercedes and later also looked after Lewis Hamilton. The Brit: "When Michael came to Mercedes, I noticed There is no other driver who is looking for even the slightest advantage in such an extreme way. It didn't matter to him whether a change brought a hundredth of a second or a tenth of a second – he wanted to try it out, and in the end, many small improvements added up to a handsome profit".
More importantly: "Michael had the gift of being able to adapt to all conditions. If an understeering car was required, he would change his driving style accordingly. And that brings me to Hamilton, because even Lewis can do that. I've seen this with some outstanding drivers – they can adapt to any situation."
Shovlin also dispels the impression that Hamilton is not working hard for his victories. "Lewis works hard for his success," says the engineer. "I know some people think he just gets in the best car and wins, maybe thanks to his natural talent, but they don't recognize him as a workhorse. But he is one. I have rarely seen drivers who put so much work into racing. That's why he always comes up with new ideas on how he can get even more out of the vehicle or tires".
Even if it remains difficult to compare two top drivers from different eras. One thing is certain: Both Michael Schumacher and Lewis Hamilton have shaped an era in Formula 1.
Translated with www.DeepL.com/Translator (free version)
Follow us on Twitter!