After the tragic death of Anthoine Hubert in Spa, motorsport safety is the topic of heated debates in the paddock. ABMS and F1 Insider list the most important safety improvements in F1 history:
These are the darkest hours of Formula 1. The moments when sport can be cruel. 32 racers were killed in Formula 1 cars at official Grand Prix weekends – if you include test drives and non-championship races, the number is even higher – 52. But they also made Formula 1 safer every time. Just like any other serious accident in the past.
For example, the mega crash in Spa in 1998 brought tethers for tires. Michael Schumacher's frontal crash at Silverstone in 1999 promoted the development of modern Tecpro barriers. After Felipe Massa made acquaintance with an 800-gram metal spring from Rubens Barrichello's car with his helmet in 2009, a Zylon band was introduced over the helmets' visor.
Here is an overview of the most important safety improvements in F1 history:
1970: For safety reasons, the fans must now be at least three meters from the track. Between the track and pit lane, a separation wall has become mandatory.
1971: In case of fire, drivers have to leave the cockpit within five seconds (tested). In 1975 fireproof clothing became mandatory.
1972: The Six-point belt became compulsory so that drivers wouldn't be hurled out of cars anymore – introduced two years after Jochen Rindt's accident in Monza in 1970.
1975: Introduction of headrest and fire extinguisher (onboard).
1978: Professor Sid Watkins became the first chief physician of Formula 1. Since then medical conditions improved more and more now more.
1979: The cockpit openings were increased, so drivers could leave their cars easily in emergencies. Some drivers started wearing five-layer fireproof overalls for the first time, including Niki Lauda.
1980: A track hospital is introduced and from 1986 a rescue helicopter as well.
1981: The carbon fiber monocoque becomes standard equipment and is extended to the foot area.
1985: The first crash tests for the front end of the cars are introduced.
1988: From 1988 the entire monocoques are part of the crash test regulations. Over the following years, regulation is further tightened and extended to other components.
1991: Tests for roll bars, straps and survival cell.
1992: For the first time, the use of the safety car is regulated. Previously it was only used sporadically.
1994: No more race pace in the pit lane. In practice, a speed limit of only 80 km / h are allowed, during the race 120 km / h.
1995: Side crash tests are introduced.
1997: Every car must now have an accident data recorder onboard. Furthermore,
the rear has to go through strict crash testing.
1999: To avoid tires becoming deadly bullets in accidents, they have to be attached to the car by a tether.
2000: The impact speed in a frontal crash test increases from 13 to 14 meters per second. The carbon fiber walls of the cockpit must be at least 3.5 millimeters thick.
2001: The cockpit walls are built higher.
2002: Because in 2000 at Monza and 2001 in Melbourne two marshals die from flying tires, each wheel now gets two tethers.
2003: The head-and-neck support system (HANS) is introduced. It stabilizes and protects the head and neck of the driver in accidents.
2005: The protective cushions in the cockpit are strengthened. The tire tethers now need to withstand forces of up to six tons. Front wings and other aerodynamic components must be built with extra hard kevlar.
2006: For the first time, Tecpro barriers are being experimented as a track boundary. The plastic blocks absorb 40% more energy than conventional tire stacks.
2008: Cockpit walls are further heightened by 5 cm.
2011: After Felipe Massa's accident in Hungary in 2009, the helmets must have a Zylon band attached above the visor that protects the pilots from flying parts.
2013: Helmets become compulsory for all who work on the car during the race. Only team members and marshals can be in qualifying and racing in the pit lane
2015: Complete chassis with Zylon protection – bulletproof protection.
2016: After Jules Bianchi's deadly crash with an excavator in Suzuka, the virtual SafetyCar phase is introduced.
2018: Three instead of two kevlar tethers for tires are introduced.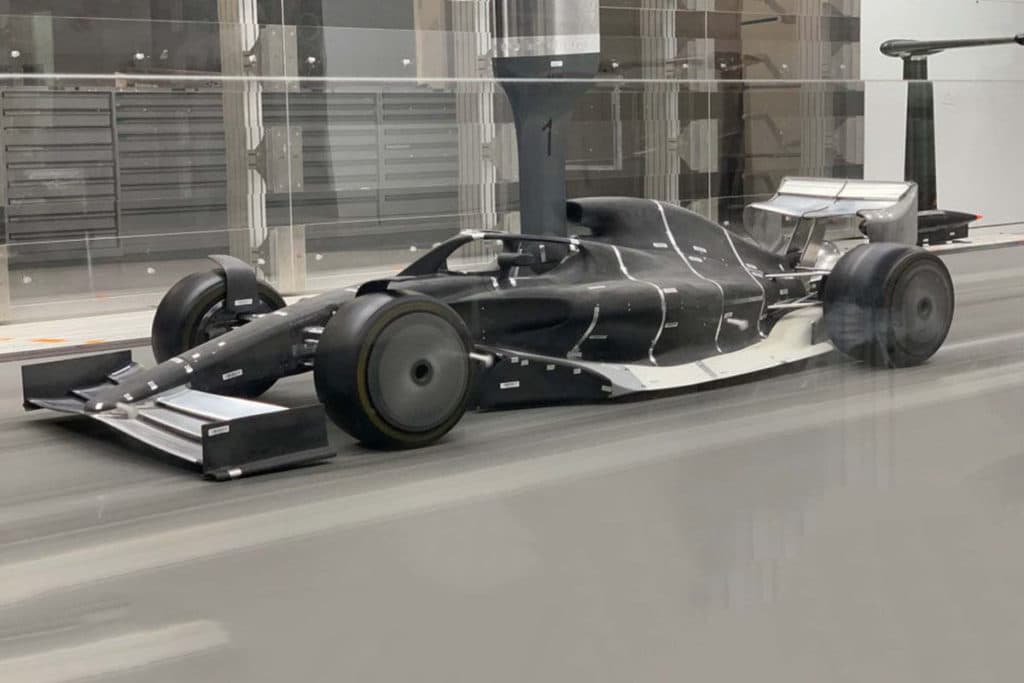 *This article was first published in German at autobild.de/motorsport.