Dr. Helmut Marko in AvD Motorsport Magazine in an interview with F1-Insider.com about the future engine manufacturer, the driver question and Max Verstappen.
Many question marks at Red Bull: Who will drive alongside Max Verstappen in 2021? What will happen for Red Bull after Honda's withdrawal? How tight is Verstappen in the saddle? Red Bull motorsport consultant Dr. Helmut Marko brings light into the darkness in an interview with F1-Insider.com in AvD Motosport magazine.
Helmut Marko about…
… the future engine partner
Marko openly confirms that the most probable option is to develop an own engine based on the current Honda engine.
Marko: "Provided that the talks are positive, we would prefer to take over Honda's base and then prepare the engines in Milton Keynes. But that is only possible if there is a development stop from the first race in 2022. We need a decision from the FIA as soon as possible. If that decision is positive, the next step is to reach an agreement with Honda. We have several buildings and halls in Milton Keynes, and we are currently looking into where we could implement this."
More to read: VW boss surprises with F1 flirt
Why a customer engine makes less sense: "All manufacturers have their own team and build the chassis and the engine in one casting. So we would get something and we would have to build our chassis around it. We would always be faced with a technical solution that we would have to accept. That is why we favor the Honda solution. But it needs some parameters, like a frozen engine regulation from 2022 on."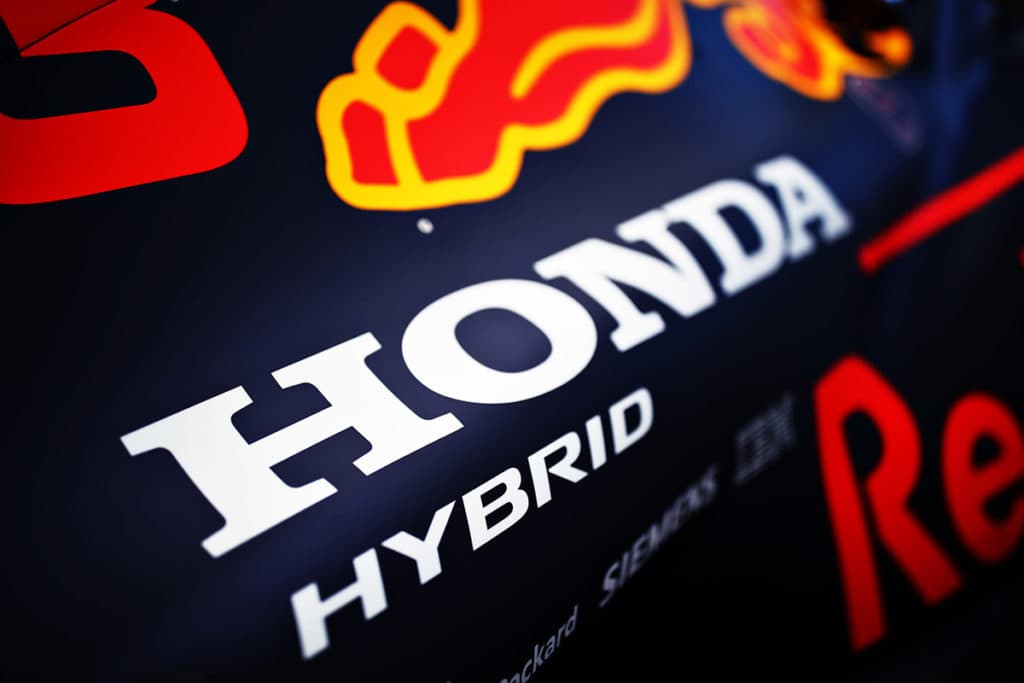 Red Bull believes that they will have a winning engine in the rear by 2022. Marko: "Currently, the difference between engine manufacturers is 15, maximum 20 hp. The Ferrari engine is a little bit further back, but I assume they will catch up soon. In addition, there are discussions about adjusting the engine performance by fuel flow and such parameters. So we are on the right track."
Good for Red Bull: With Andy Cowell, the Mercedes master engine builder will also be on the market in 2022. "But we're not there yet," Marko says, but laughs at F1 insider Ralf Bach's comment: "We're gratefully acknowledging the suggestion!"
… the future engine regulations
Marko makes it clear: A new engine manufacturer is currently not in sight. "The reason is the short period of only four years (until the new regulations 2026; editor). The engines are too complex, the costs too high. With these regulations, you are not bringing a new manufacturer into Formula 1 at this stage."
It also means that a new set of regulations is needed. This is planned for 2026, but could be brought forward. Marko argues: "It would only be sensible to bring forward the new engine regulations. But there are still no detailed rules, no concept. With all the preliminary processes that are necessary to develop a new engine, it can be brought forward to 2025 at the earliest."
… the driver question for 2021
One thing is clear: three of the four cockpits are as good as fixed: Pierre Gasly and Yuki Tsunoda are to drive for Alpha Tauri, Max Verstappen for Red Bull. "We want to be clear about the fourth position in Istanbul at the latest," reveals Marko. The race is scheduled for November 15.
Marko about Albon's situation: "The distance to Max at the Nürburgring was reasonable. If he continues to deliver races like this, he will have his cockpit for 2021 safely".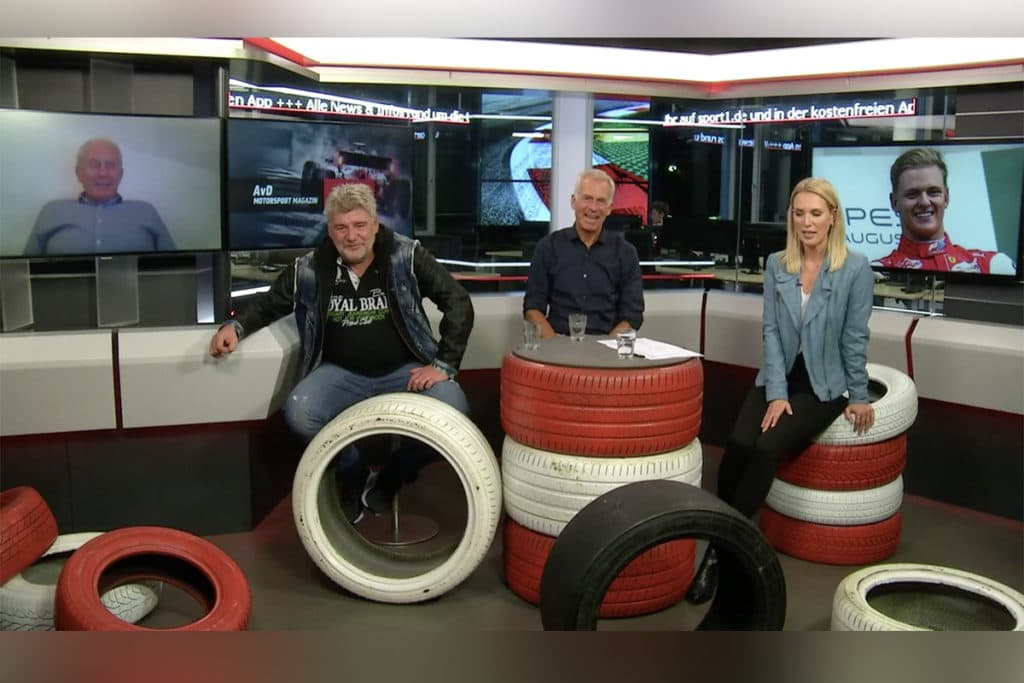 The alternative would be a driver outside the Red Bull pool: "You can name the names. They are Hülkenberg and the Pérez. I don't think that anybody is capable of beating Verstappen. The question is, who can be in the range of three tenths of a second like that? Albon can on good days and he's still young. It's also clear that you can't go into the title fight with just one leg. Competitiveness is what counts. But we are not that far yet."
What Marko also revealed: Nico Hülkenberg almost didn't drive for Racing Point at the Nürburgring, but for Red Bull! "We were already talking to Hülkenberg on Friday. Albon had had an uncertain, undefined test result. It could have turned out to be positive. Right after landing I called Hülkenberg."
In the future, Red Bull wants to be better prepared for the worst case scenario and bring test driver Sébastien Buemi to the track. Marko: "We have four drivers and Corona is there. We have to live with that."
… the future of Max Verstappen
Verstappen has a Red Bull contract until the end of 2023. Will the Honda withdrawal make the contract falter? Marko denies: "We want and need a competitive engine. Max wants that too. But there is no concrete exit clause for him, should we not have a Honda engine."
"Max is in the shape of his life. He is the only one who can put the Mercedes under pressure. I think in the same car, Max would be ahead over the season."
"A huge part of the fact that Max is so outstanding is due to his father. They always say I'm tough, but what Max had to go through wasn't easy. But success proves him right."
… Sebastian Vettel:
"I advised Seb to take a year off, recharge his batteries and then take advantage of the opportunities that 2022 offers with renewed vigor. He has decided that he would rather stay in business. At Aston Martin, he certainly has a chance for a podium finish, but whether he can win, I doubt it. The Ferrari farewell was undignified, quite clearly. I hope his plan works out."
… Lewis Hamilton:
Lewis Hamilton has equalized the victory record of Michael Schumacher (91) at the Nürburgring. Marko congratulates: "It was a very touching story after the whole thing took place at the Nürburgring. The Schumachers were not far from the Nürburgring. So the circle is somehow complete. It's just a pity that I don't think Michael notices much of it anymore."
… Mick Schumacher:
It was emotional that Mick Schumacher presented Hamilton with a Schumi helmet. Marko praises Schumi junior: "Mick Schumacher aspired to this career, he knew from the beginning that the name Schumacher is a big burden. He has made it so far, is at the top in Formula 2, and next year, as far as I am informed, he will drive for Alfa Romeo. I think it's right that he, as head of the family so to speak, has presented this helmet".
About an unclear Corona-test of Antonio Giovinazzi: "The same thing happened with Giovinazzi as with Albon. The first test was not clear. That's why Mick almost made his F1-debut."
"If you look at the junior categories, he always started off relatively modestly in the first year and then in the second year in Formula 3 and now in Formula 2 he has reached absolute top form. If you achieve such successes, you can assume that it will be the same in Formula 1."
Why did Mick never make the Red Bull squad? "We also see it as our task to give drivers or young people the opportunity – motorsport is, as we all know, very cost-intensive – to make it to the top with our help. With Mick Schumacher it was always clear that the necessary support was there. He didn't need us."
Translated with www.DeepL.com/Translator (free version)
Follow us on Twitter!